It's been a great year/It's been a shit year. Whether your take on 2016 is optimistic or pessimistic, we round up both extremes in Popspoken's Best/Worst of 2016 – featuring everything from our verticals, here and abroad. 
1) Young Locals Hitting the International Stage
They've come up tops in almost every year-end list: crooner Nathan Hartono and Olympic hero Joseph Schooling definitely come to mind when considering the year in Singapore. Having captured the spirit of the nation more legitimately than an #SG50 campaign, these two join a roster of young Singaporeans who broke new ground this year.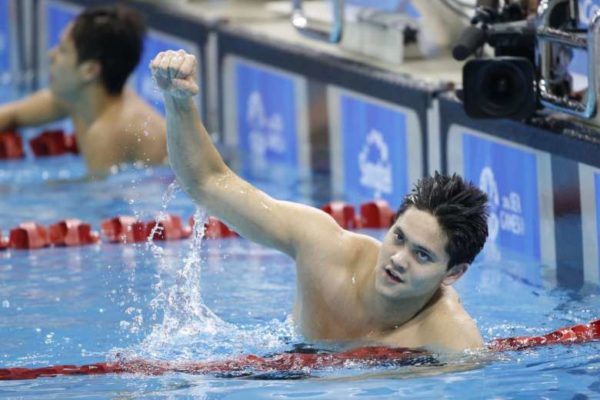 Behind the scenes, however, are countless hours of work and worry. Without ministry support or state backing, few of these breakthroughs could have matured into reality. Success on any stage, especially an international one, does not happen overnight; believing so would be pure folly.
Issues such as privilege are also called into question. Both Nathan and Joseph come from relatively privileged backgrounds, where their families' financial and social statuses allowed them to fully exercise and develop their gifts. Does their victory, in any way, inspire policymakers to enable the less-privileged in Singapore?
What now for Singapore? We've patted ourselves on the back till we're nearly sore, but what does 2017 have in store?
2) Music in Singapore is Looking Up And Up…
Gentle Bones, The Sam Willows, and Linying. Three big names who blew everyone's expectations about the local music scene. We've spoken to each of them at different points of their budding careers and are so proud of how they're redefining local music for this generation. For even the tiniest spark of interest ignited in any Singaporean, we would die fanning the flames.
For Joel and the Willows, both end off a year with a satisfying look back at their respective sold-out shows. Gentle Bones sold out two nights at the swanky Esplanade Concert Hall earlier this June (with a rather dramatic lead-up), while The Sam Willows played The Coliseum just a month later.
The ethereal sounds of Linying finally took the form of an album with her acclaimed five-track EP "Paris 12". Riding on a Billboard mention and a festival tour of Europe and Australia, Linying returned in November playing the star-studded Neon Lights Festival.
3) And the Concerts Are Too!
Our Music vertical's been pretty busy this year. We started the year by speaking to Don Diablo and Neck Deep's Ben Barlow, while also discovering how awkward Singapore audiences are (still) at gigs, even ones headlined by ONE OK ROCK.
Held in January, Grimes, Purity Ring, The 1975, and a hot list of electronic acts played at Laneway Festival Singapore 2016. More than a month later, the debut of WOAH Fest gave the Australian festival a run for its money by bringing in Death Cab For Cutie and Of Monsters And Men.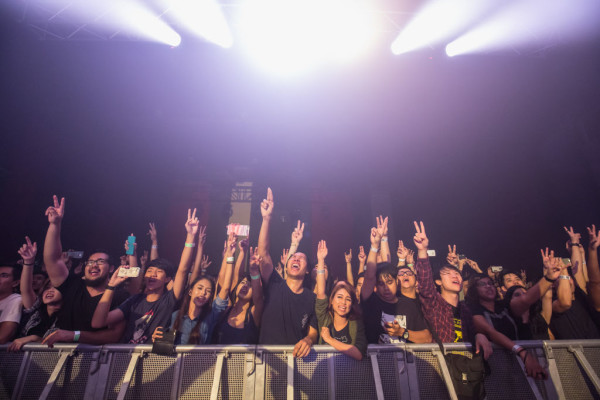 Emo kids shed an eyeliner-streaked tear as Funeral For A Friend played a farewell show back in February. If you recall, that was the same event where local band Tacit Aria slammed LAMC Productions over the cancellation of their opening slot.
Also in February: "Shut Up And Dance" hitmakers Walk The Moon also faced up to their fears of being one-hit wonders during our short chat with them.
The SingJazz festival in March also saw Joss Stone and BADBADNOTGOOD rubbing lineup shoulders with homegrown talent Charlie Lim. That same month, we spoke to Copeland, who returned here more than 10 years after their set at the Baybeats Festival 2005.
The middle of the year was, as always, anchored with Esplanade's flagship event. For Baybeats Festival 2016, Popspoken covered many of the acts involved in the free music festival in a series titled "Baybeats Edition".
Little Mix proved to be one of the biggest pop acts here this year (the other being Madonna, of course). The third quarter was fleshed out handsomely with Birdy, Panic! At The Disco, Weezer, Against The Current, and The Veronicas.
Dance music festivals closed out 2016 as we added our interview with Alan Walker to the ongoing "Deck Talk" article series. We also heard what ravers had to say about Ultra Singapore ending at 10:30PM this year.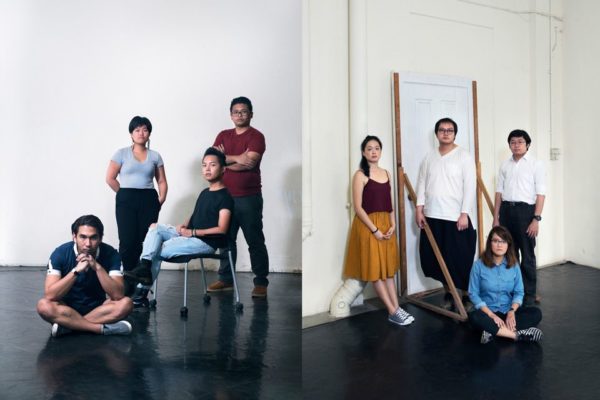 4) Fresh New Local Theatre
2016 also saw the emergence of young theatre troupes. Held over two consecutive weekends at the Goodman Arts Centre, a total of eight plays were staged as part of The Twenty-Something Theatre Festival back in June.
The festival's creative producer Tan Kheng Hua commissioned two playwrights – Joel Tan and Irfan Kasban – who are already making a name for themselves within the industry to present headlining works, such as "Trees, A Crowd".
There were plenty of things for us to talk about this year in our Arts vertical; from having Tan Kheng Hua speak about heartbreak to hearing Adrian Pang's views on proposed changes to Singapore's copyright law.
In an ecosystem as tiny as ours, every action has its effects. Starting with Art Stage Singapore 2017, how will the Arts in Singapore play out next year?
5) Cabbage, $2 Oysters, and The Library
Like every Singaporean, we harbour an obsession with our next meal.
After countless Instagram posts tagged with #PSWineNDine and a food vertical that appeals to every palate, two heavyweight contenders emerged.
Located at Bukit Pasoh Road, Humpback thrilled with its unparalleled focus on oysters (a real good Happy Hour deal) and, of all things, its take on cabbage.
But the highlight, the absolute star, is the Cabbage. Actually we didn't even think to order it, but midway through the kale, caramelised pumpkin and plateballs, the chef himself swerved up to the table and introduced the Cabbage proudly. Perfectly grilled so that each bite is soft and tender, it goes perfectly and addictively well with the herb cheese, the crispy quinoa (omg the texture) and chilli oil. It's like eating stars because each mouthful is so satisfying: salty, crunchy, tender, smokey and sweet because of the cabbage itself.
Four years after breaking into the local speakeasy scene, The Library has gotten a makeover. Passwords are easier to obtain, but this bar still retains its cooler-than-cool status with a menu to match.
Slovakian Adam 'Eddy' Bursik now helms the bar and is responsible for its revamped "Red Light District" menu; made up of psychedelic toned fonts which can only be viewed through a red-tinted foil. The refreshing Eu Yan Sang cocktail – Rice & Shine ($24), with lime cleverly infused with ginger-rice shrubs and chrysanthemum flavoured London dry gin is one of our favourites. Another crowd-pleaser is the quirky Arial Italic Black ($24), which comes with a quill, a pair of spectacles and a swig of coffee-infused cognac.
The Singaporean dream: McDonald's Curry Sauce comes in a limited edition 375ml bottle at $4.50 from 21 July! pic.twitter.com/kUttKInthn

— Popspoken (@popspoken) July 15, 2016
---
Feel ready for 2017 yet? That's okay, neither do we. At least we'll have each other.
Was that too cringeworthy? Well, so were the terrible things in 2016…
==
Stay updated and social with Popspoken: Facebook | Twitter | Instagram