Deemed as a celebration of the creative spirit as well as giving voice to the new generation of theatre makers in Singapore, The Twenty-Something Theatre Festival launches its debut this week. Held over two consecutive weekends at the Goodman Arts Centre, a total of eight plays will be staged. Along with the Festival InstaGala that has a flea market and concerts, this is one event that hopes to appeal to all the young and young at heart.
For the first weekend, three brand new plays are being featured back-to-back, and are all written by shortlisted Fresh! playwrights. Each play was selected after going through the panel of veteran theatre makers in Singapore, before going through the process of sourcing for crew members, cast and designers.
Popspoken caught all three over the past two days, and here's what we think:


"There are friends, and then there are Friends."
Written by Kenneth Chia and directed by Mitchell Fang, this play captures the boldness and intimacy of relationships and their layered complexities. Faced with the death of a close friend Keith, Han Lin struggles with grief  and is at a loss. Keith's ghost comes by for a visit and an unavoidable confrontation occurs through a trip down memory lane.
Long Weekend embraced the multi-layered nature of the text through stylistic as well as realistic staging of events. With their see-through costumes and a penis for a pet dog, the play challenges the audience and forces them to listen to what the characters have to say. Feeling uncomfortable? Then the show has succeeded in pushing the boundaries that we tend to put ourselves in.
Even though it may sound like the typical campy stage plays we get in Singapore every now and then, we can assure you that this piece of work begs to differ. Appealing to the depths of the heart while distilling humour, Chia's writing goes beyond mere appearances and dramatised expressions. Kudos to the cast for embodying the text well and doing the balancing act of playing things up, and letting them settle with the audience.


National Memory Project is an initiative put in place in the hopes of collecting cultural and intellectual memories for archival purposes. In the hopes of capturing the essence of a country and share them with the generations to come, every citizen should contribute. So what is to happen when an officer of the memory corps tries to retrieve a memory from a convicted murderer awaiting the death row?
Written by Johnny Jon Jon and co-directed together with Nadia Cheriyan, most aspects of the show are simple and straightforward. They bring story-telling back to the acting and the characters themselves instead of fancy props and big sets. This play makes it easy to empathise for the characters that you see, or hear; it was all about the heart.
Also, it is always lovely to sit through shows that use multiple languages, and in this case Malay, English and dialect, to capture what Singapore is like. Multimedia is also used to further illustrate the story, and that gives aid to spurring the audience members' imagination forward. However, voices that are recorded and played may not be clear all the time. It was a pity that some of the things said are missed.
And we would also like to say that the thought put in to enable our Muslim friends to break fast during the show with a cue is a very sweet gesture. It got us thinking if other shows that happen to be staged during this time of the year can learn a thing or two?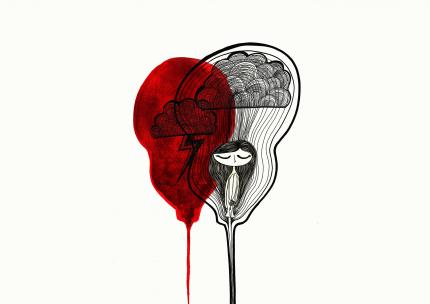 To end the night, The Cave written by Annabel Tan is a monologue piece exploring the female body. From the perspective of a heterosexual female, audience members get a glimpse of her thoughts as she navigates life in different spaces and issues. This piece of work was inspired by actual comments from people that are too guarded to air their thoughts themselves.
Co-directed with Benjamin Chow, the play attempts at whimsical in a surrealistic space. The entire set as well as most of the props are made of alphabetical play mats. Indulging in the playful while dwelling on the serious matters of gender stereotyping that we are still burdened with today, it is a cheeky juxtaposition.
Even though the messages hidden within the text are lost occasionally, be it due to the space itself or too much movement on stage, it is still a work that leaves you with something to think about.
---
These three plays are running only until this Sunday, 12th June 2016. If you would like to purchase tickets, get them here: Saturday and Sunday.
Don't say you are not invited to join in on the festivities!