Change is the most sought-after palette in the world of beauty.
The consumers' skin woes, environmental concerns, and evolving interests and/or values all shape an increasingly conscientious industry, with one global player unobtrusively moving up the ranks.
Strong, steady growth over the last handful of years has positioned Taiwan to jump ahead as a manufacturing powerhouse, exporting more than 800 million dollars' worth of facial masks in 2018 alone—just imagine: the total number of masks come up to as high as 10 Taipei 101 buildings!
Taiwan's beauty scene is exploding, but not in the way where it burns everything in its path, but rather like fireworks: mesmerising and cosmic.
"It is about combining the latest technology solutions with formulas that serve the needs of the world's beauty industry," says Taiwanese diplomat James Huang, who also serves as the Chairman of the Taiwan External Trade Development Council (TAITRA). "The quest for beauty goes across nations—it is a universal need. Taiwan has become one of the top four outlets for beauty internationally because our quality is comparable."
He also emphasises that the world still needs to be exposed to the bulk of Taiwan's beauty offerings, with events like the Taiwan International Beauty Show 2019 closing the gap. This year's Taiwan Beauty Alliance brings together a myriad of new and familiar names, with headliners like Annie's Way and Lam Sam Yick demonstrating the nation's continuous pursuit of excellence. Also expect a concise offering of clean, green skincare that transforms both its users and the environment.
From spurring innovations to sustainable initiatives in Taiwan's beauty industry, we lay out the only trend forecast list you will require for the remaining half of the year.
New beauty out of old names
About a decade ago, Avery Lin, the fourth-generation owner of Lam Sam Yick (LSY), knew it was time for change when interest in calligraphy art started to stagnate and dip. Armed with the core belief that all brushes were essentially the same, he made the bold decision to bring the 103-year-old family company into the world of cosmetic brushes.
Fast forward to today, the brand flaunts an impressive array of distinctive brushes in a variety of styles. The expert use of high-quality hair, coupled with an unorthodox blend of design and function, is perhaps the reason why LSY stands in a league of its own.
Makeup, cleansing, face, and even body, LSY is here to brush it all. Their hero product, the Heart Brush, features an adorable heart-shaped head that gently coaxes powder to accentuate the apples of the cheeks, while their cleansing range is notorious for bringing out the worst from one's skin. In particular, the Clean Acne BYE-BYE Brush, made of synthetic fibres with two diverging layers of bristles, pushes out underlying gunk, stubborn blackheads, and even acne when used around the T-Zone.
Another brand that hails from more than a hundred years of history is the natural skincare newcomer, Forest Beauty. Although they have only been in the market for the last two years, the mother company, Shihlin Paper Co., Ltd, was founded in 1918 as the first paper mill in Taiwan. Pioneers in high-quality paper products, it is no wonder Forest Beauty's expertise lies in its prestigious facial masks, already vouched for at several luxury resorts and international airlines.
Its ethos is to be "safe, effective, [and] natural", with all its products certified to be devoid of parabens, phthalates, and allergens. Using only natural plant extracts and the highest concentration of active formula, the masks are highly potent and efficacious. The Natural Botanical series is what you need to make room in your life for, with the Horse Chestnut and Aloe Vera Mask being most suitable for our unforgiving climate.
Leaping from electric to eccentric
New to the game but highly formidable, AKIMIA represents a leap into a futuristic beauty universe with their debut product, Electronica, the Microcurrent Sheet Mask. The first of its kind, the high-tech packaging features a dry semi-gel facial sheet integrated with printed battery. The battery is activated when it comes into contact with the mask's essence, allowing the serum to be transferred to a deeper layer of the skin. The microcurrent opens up cell barriers to ensure deeper penetration, promote skin recovery, and boosts hydration levels.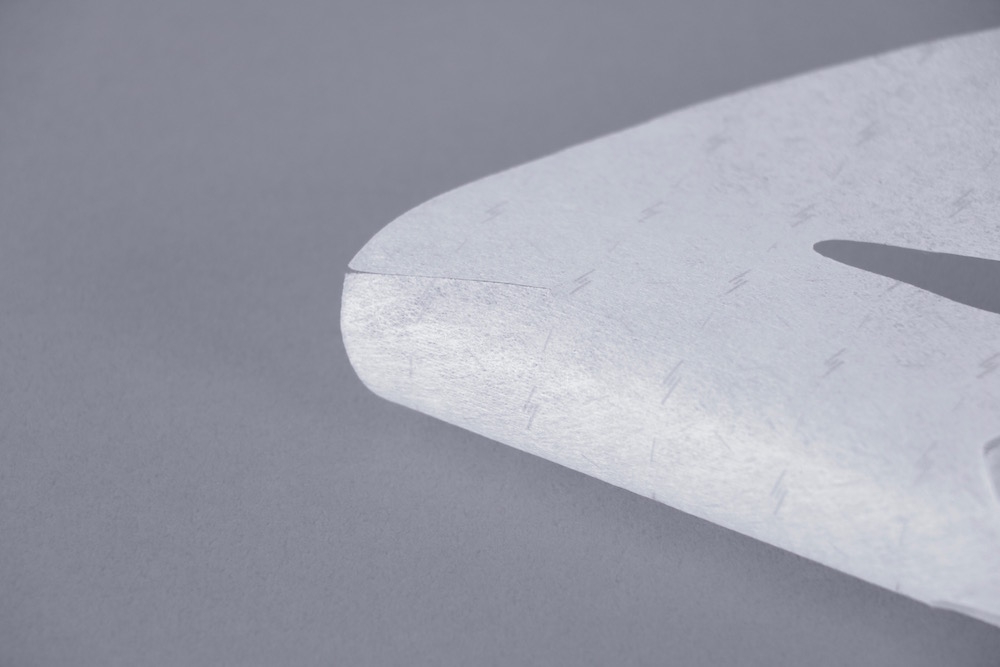 This radical approach to marrying tech and beauty is made possible with the investment of more than two years of research by the team, and the brand's strong backing by CymMetrik, one of the largest companies worldwide, probably responsible for most of the innovative label printing technologies.
Another exciting product parked under this trend is Liverage Biomedical Inc's LED Mask. Clinically-tested and created for home-use, the mask comes in either blue or red light, and maximises the power of light therapy to stimulate collagen production, eliminate breakouts, diminish facial lines, and restore the skin condition without much discomfort or downtime (other than looking like Iron Man for about 20 minutes).
Even from the first application, skin becomes instantly brighter, and for those who are thinking of going zero-waste, the facial device can be used for up to 3 years!
Self-help means self-care
It is more important than ever to listen to what we need, whether physically or emotionally, and Inna Organic demonstrates how easily one can integrate self-care into our skincare routine. Since we last spoke to Cecily Pan about the prevailing Asian beauty ideals and the importance of going natural, the brand has launched several exciting lines and specialised skincare products.
If you are a fan of their masks but prefer one without the aromatherapy, you will enjoy the new Green Tea Rose Soothing Hydrosol Mask, formulated with organic plant extracts to refresh the skin and soothe irritation. Combining the goodness of 10 organic essential oils, the Smooth Skin Serum is an excellent alternative to traditional pimple creams that might be too harsh for those with sensitive skin.
View this post on Instagram
Finally, their latest creation, Inna Organic Hair, is made with one of the most hallmark ingredients: cedarwood. Cedarwood is not only good for getting rid of excess oil and dirt, but also helps replenish hair growth while maintaining a healthy scalp—no wonder the product is already sold out since its launch three weeks ago.
Also, in the vein of haircare, SHAAN HONQ is perhaps the largest beauty corporation to have come out of Taiwan. They have paved the way in many aspects, for example, being the first hair product manufacturer to earn the GMP certificate and the first to win a Carbon Footprint Label Award for their products. With a professional lab team lead by two pharmacists, a chain of professional hair salons, and even a hairdressing academy, they have got you covered with their haircare expertise.
View this post on Instagram
While they have numerous luxurious products, ranging from professional salon use to the needs of an everyday consumer, their SH-RD Protein Cream is the one that stands out for its ingenuity. Enriched with herbal rosemary, D-Panthenol, and silk amino acid, macadamia oil, and certified avocado oil, the buttery cream moisturises, strengthens and protects hair follicles.
We recommend rubbing it into damp hair before confronting the hair-dryer. It really makes a difference because long-term heat styling can be highly damaging and healthy-looking hair goes a long way in boosting one's spirits.
Skin fasting for a better future
Skin fasting is all the rage now, especially since people are becoming increasingly invested in sustainable initiatives. After all, fewer skincare products mean less waste, correct? Two brands are making huge strides in the area of sustainable beauty, proving that going green starts at the core with the companies.
Greenvines practices a "Clean Belief", where all its products are created with the intention of resetting the skin back to its healthiest and best state by being emulsifier-free. Skincare compositions are limited to only two: water and oil. That's right, Greenvines might be the only skincare company that steers away from lotions and essentially any product that requires additional chemicals or preservatives.
The less is more mentality seeps into skincare with their Antioxidant Serum, which is a multifaceted product featuring a potent antioxidant complex of premium broccoli sprout extract exclusively cultivated by Greenvines themselves. Their farm in Taoyuan produces amazing bean sprouts for their products, which allows them to control the quality and quantity of ingredients going into each bottle.
On that note, they are also incredibly transparent, even with the design of their products. Take their Scalp Clarifying Shampoo. It upholds the same clear, green outlook, with a dedicated "Ingredient Glossary" to show every single ingredient in its formula and its stake in the product.
Green may be the new black, but O'right is no stranger or newbie. Committed to a wholly sustainable lifestyle, this brand positively demolishes greenwashing with their sustainable practices and may possibly be the greenest shampoo on earth.
Their CEO, Steven Ko, who is also a first-rate green entrepreneur, truly walks the talk. The O'right Green Headquarters is a testament to his dedication, recognised with the Taiwan EEWH Green Building Gold Certificate, among other awards. The green cosmetic plant features 100% clean energy production, water recycling and cooling systems, Post-Consumer Recycled Plastic (PCR) machines, and even mitigate its carbon footprint onsite.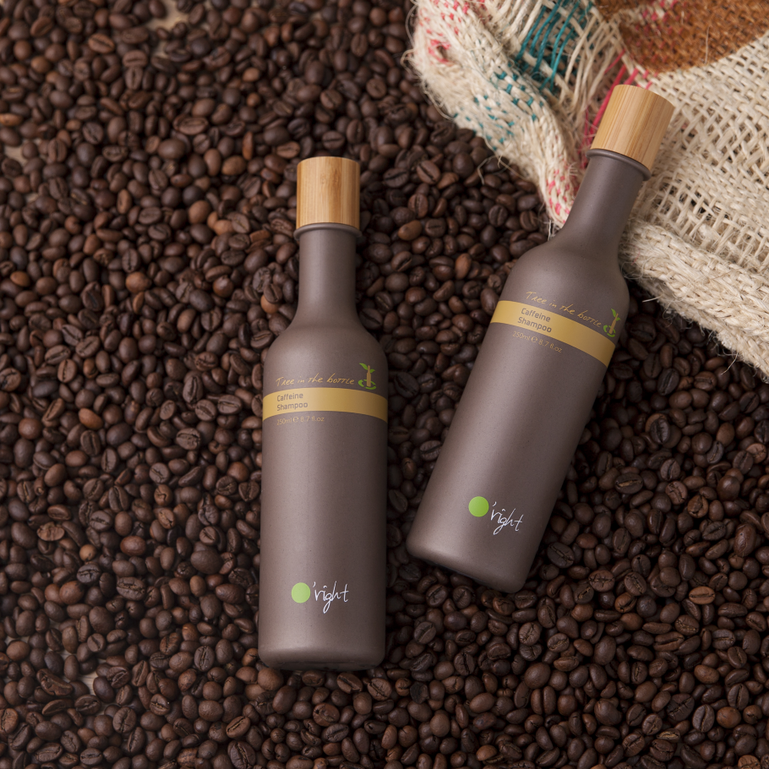 In addition, their products are based on a cradle-to-cradle design called Tree in the Bottle. In addition to being free from harmful chemicals, it features 100% biodegradable materials, meaning you can bury the empty bottle in the soil. In one year, it turns into fertilizer, and because there were seeds embedded in the bottle, the seeds will sprout and grow into a tree. We think it's more than o'right, it's o'awesome.
The enduring gift of beauty
One may have heard of bubble tea drink, ice cream, toast, and even rice, but what about facial mask? A perennial favourite among local beauty junkies, Annie's Way is known for being one of the first to produce jelly masks, but these days, they are making a whole new name for themselves with the ridiculously appealing Bubble Tea Mask series.
View this post on Instagram
All their products are formulated with high-quality food extracts, natural active ingredients, Japanese silver oxide as the main preservative, and for their sheet masks, the biodegradable, antibacterial and eco-friendly tencel fabric. We can attest to the fact that the masks smell incredible, feel sublime, and make for a fantastic (and very affordable) souvenir.
View this post on Instagram
Portable skincare and the concomitant rise of adorable packaging also found its way into the heart of Taiwan beauty scene. Catiss, a derivative of Cat + Kiss, embodies the best of both worlds. Their Cat Palm Lip Balm series is a delightful, dermatologist-tested solution to the tears and cracks we are constantly guilty of.
With six distinctive variants, the lightweight yet emollient lip balm is housed in a tiny, cute kitty paw case that is both magnetic and refillable. From oil blotting papers to the pervasive facial masks, if you have a cat-lover in your life, they will fall in love with Catiss.
===
Cover image: Greenvines
Stay updated and social with Popspoken:
Telegram| Facebook | Twitter | Instagram