As we all enter the second half of 2021 while coping with the heightened measures of circuit breaker lite, music has never been more essential in coping with the confines of our work-from-home situation.
These fresh new bops promise to either get you grooving or accompany you as part of your work playlist while you stay productive in the confines of your home.
---
I Can't Sleep by YAØ
"The end goal for me is to put Singapore music on the map," claims singer-songwriter YAO whose latest release 'I Can't Sleep' mark the start of a new journey for the newly signed Universal Music artiste. Sporting a helter-skelter like music video directed by Jasper Tan of Vadbibes and a brand new Korean aesthetic with gold-tinted circular glasses and a beanie, YAO is bravely diving into the next phase of his music journey with his latest single; setting up for the release of his debut album 'Broke Pop Kids' later this year that promises to bring a whole new perspective to Singaporean pop music.
Clearly listed in the song title, fans can deduce the premise behind the single: insomnia. Yet, YAO recounts his struggles with sleep deprivation:
The whole reason why I can't sleep is because I think I have to achieve better things, that constant drive to be validated. I have learnt that I have to be content with what I have."
To curb his insomnia, YAO has taken an interest in scented candles and a recent interest in Abrahamic religions. Unfazed by the demands of being an influencer that comes with being a music artiste, YAO sees his next move in music as a responsibility. "Being signed to a label really feels like a huge responsibility. Whatever I put out is gonna be amplified tenfold, and people outside of Singapore will look at Singapore made music." Yet through it all, the self-reflective musician is walking forward in his journey by trusting the process and letting go of control.
When you first do music by yourself, it's very self-fulfilling having the power to control your work. Once you go out and work with other people, you realise that music is a conversation with people. It's about how you present your ideas to someone.
As reflected in the lyrics of his single, YAO's refreshing honesty and maturity shines through beyond his age, even though conflicted by the realities of growing up but grasping tightly to his genuine passion and love for music. 'Now we tripping on the pain, so I keep on running. Wicked timing, praying for better days, don't let nobody tell you that you can't change the world today.'
Since his early releases such as No Stress, Scenery & RHCF, YAO's musical and spiritual evolution is a witness and testimony to a true artiste who has set his sights on producing art that is a reflection of the state of the world. Through it all, his music helps listeners to experience the healing properties of music while maintaining a sense of positivity, all without diluting the purpose and message behind his music to inspire through dire times. One could safely say that YAO might just be the Singaporean version of American musician Frank Ocean, whose introspective and elliptical songwriting will stand the test of time.
2.  Modern Slaves – Juniper
24-year-old multi-instrumentalist Juniper whose vocal tone compares to the likes of Lana Del Rey and Adele debuts her single Modern Slaves as a social commentary on workaholism – the trade off of youth and freedom for lofty goals. With arresting visuals shot by Zake Productions, who also previously produced electro-pop artiste Jasmine Sokko's debut 1057 music video, the music video is crafted with symbolism representing themes such as herd mentality, the less than 4-minute music video presents the realities of a capitalist corporate culture and the demands of a job.
We come here everyday, for a little bit of change and a little bit of money. We only have two days in the sun and the other five are darkness. Anyone?" – Modern Slaves.
Modern Slaves is a standout for its depth and musical creativity: a catchy flute line that uses the pentatonic scale to convey an oriental sound and an addictive jazzy bass line. The single cuts through the noise with its potent subject material and unique proposition, an anthem that almost every Singaporean or working class adult can relate to in an instant. If Juniper's single has captured you, look out for her forthcoming sophomore single slated to be released in late August that entails a contrasting light-hearted piece with a postmodern jukebox feel, promising to showcase the versatility of this indie-pop homegrown musician.
3. Can't Stay Away by Darin
Sporting over 400 million combined streams worldwide, Sweden's King of Pop returns with a groovy track Can't Stay Away that vows to get you up on your feet and dancing those pandemic blues away. In collaboration with Jamie Hartman (Calvin Harris, Kygo, Lewis Capaldi) and BURNS (Lady Gaga and Ariana Grande's "Rain On Me"), the single deliberates the experience of not wanting to leave a past relationship because of physical attraction.
His first English debut since releasing eight albums in Sweden, Darin leaves us wanting more and expectant of future feel good anthems that could potentially break the 33-year-old singer-songwriter into the international music market. His debut English album is slated for release in the first quarter of 2022.
4. Eiffel Tower by Dru Chen
Australian singer-songwriter Dru Chen who is based in Singapore returns with a romantic single led by his signature dreamy vocals and boyish good looks. Layered with classic snaps, smooth harmonies and a falsetto that is instinctively recognisable, the single is part of this 2-track EP coupled with previous release Replay.
The song is led buy a #aunaturel Tiktok campaign which will see the multi-instrumentalist cover the song in multiple genres and potential Instagram collaborations. Singles would be sure to reminiscence the butterflies that come with romantic feelings while listening to the song and couples can consider adding the song to their date playlist. For an even more intimate experience, listen to the acoustic version of the song that promises that get your heart tingling with the passion of sweet love.
5. Milk N' Honey by Matilde G
Singaporean-based Italian pop artiste Matilde G just released her next single Milk N' Honey as a follow up to her previous single Doorbell which has racked up close to a million streams on Spotify alone. At only 16 years of age, the second runner up for Singapore's Got Talent has also recently signed to Swedish music label the Kennel AB. She cites Ariana Grande and Lady Gaga as some of her biggest inspirations.
Produced by world-renown music producers Caesar & Loui (BTS, Super Junior, Monsta X, TWICE, Red Velvet, and NCT 127), Milk N' Honey presents itself as a summer anthem that teenagers around the globe would identify with about living life without limits and the borderless freedom of travel in the current post-pandemic world. With the right direction and Matilde G is charting a path not similar to her music idols that could see the young starlet poised to become an international pop artiste in Asia.
6. Fire In The Sky by Electrico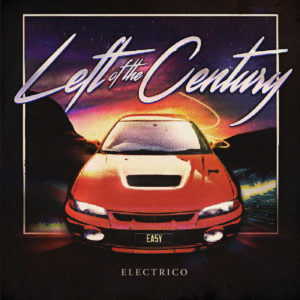 The first single off local indie pop-rock virtuosos Electrico's return is a major throwback to the old school rock sound evidently missing in today's music climate. Sounding like it could potentially secure a sync deal in the young adult romantic comedy genre of movies, Fire In The Sky pens a declaration of love and promise to be there for someone special. The droning guitars and instrument filled track would make one reminiscence the pre-COVID times of attending music festivals and concerts, and Fire In The Sky powerfully recollects those memories of youth and carefree abandonment.
The upcoming 4-track EP marks the 25th anniversary of the band and will see the release of a second single Easy Come Easy Go on 25th June before the release of the entire EP Left of the Century on 16 July.
==
Stay updated and social with Popspoken: Facebook | Twitter | Instagram