Local musician bittymacbeth aka Beth released her latest single and music video "Haters Gon' Hate" at Hood Bar last Saturday, 28th November 2015. With everyone grooving along to her latest tunes at the enjoyable launch party, she is really one to watch! Beth was joined on staged by Teo Jia Rong on drums, Dru Chen on guitar and backing vocals, and Evan Low on keys, with the show being bookended by a performance and screening of the new song and its accompanying video.
Bittymacbeth is known for her soulful pop vocals and also her live-looping and improvisation works, but here are 5 things that you may not know about Bittymacbeth and her single.
1. bittymacbeth is a ONE-WOMAN BAND
Beth is not only recognised for her very soulful vocals, she is also known for being able to slap the bass really well. However, did you know that she is also classically trained in piano, able to play the guitar, the kalimba, and the synthesizer, while also being really good at vocal percussion as well?
What can't this girl do?!
2. How the unique stage name "bittymacbeth" came about
"Bitty" is a family pet name of hers because she's the youngest and the smallest in the family.
The "Macbeth" suffix arose from her playing Macbeth in a school play and finding the character really interesting. In the Shakespearean play, the titular character struggles between the good and the bad, and Beth could relate to it as songs are mainly about rising up and overcoming challenges.
3. The one local artist she looks up to and wants to emulate
"Charlie Lim of course, who won't want to be Charlie Lim! Maybe, I'll call myself Charlene Lim!" Sounds like we've got a fan here!
4. How bittymacbeth met her producer Dru Chen
Dru Chen was tagged by a friend on a slapbass cover Beth did on Instagram. They later met at the Music Matters Conference at the start of this year and the collaboration started right there and then when Beth reached out to Dru. What a small world this is!
5. How "Haters Gon' Hate" came about
It all started in 2012, when Beth was attending a songwriting class in school and was told to practice writing lyrics based on any kind of love. This then evolved into something bigger in 2014 when she completed the song and presented it as her final year project.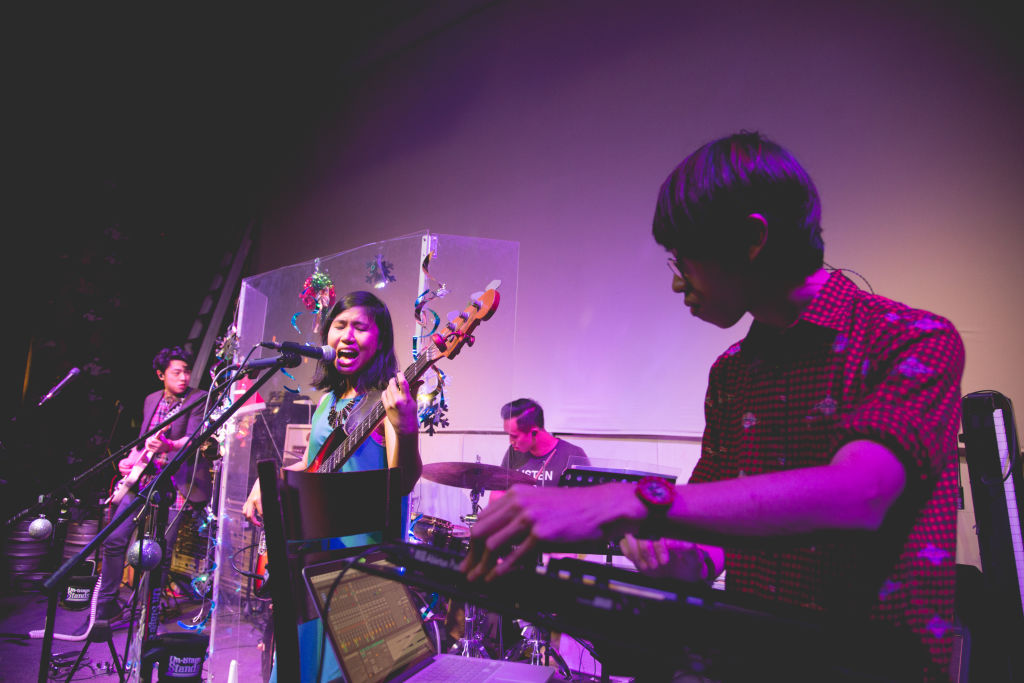 ---
Get "Haters Gon' Hate" on iTunes here.
Find bittymacbeth online: Instagram | Facebook | YouTube

==
Stay updated and social with Popspoken: Twitter | Instagram | Facebook