One day you are cooped up in the house, attempting the crow pose with dinner bubbling in the kitchen, and suddenly you get a message asking, "Want to hang?"
Since the gradual lift of the lockdown, socialising has been tricky. Aside from the five-persons restriction, we are increasingly mindful of crowds, air-conditioned enclosed spaces, and lengthy commutes. Especially for those who have the luxury of their own space, they become more particular about the quality of events and activities that lure them out of their sanctuaries. Gone are the days of mindlessly walking around a mall with friends, sipping on bubble tea. The rain or shine first-date option of catching a movie has also lost its charm.
These days, we are on the lookout for experiences that navigate between our concerns and our need to just have fun. From a brand-new streaming platform to bespoke workshops to virtual parties, these are our top selections for socialising in Singapore after lockdown.
Fans of Hollywoood Entertainment and Reality Shows, it's hayu and chill time. The iconic platform brings over 250 exhilarating shows, such as Keeping Up With the Kardashians (KUWTK), to our shores, available for streaming or download for those watching while on the move. It also makes for great content to air during gatherings or dates as those who follow the series will know that something exciting happens at every moment—Kim squeezing herself into the Balmain latex bodysuit, anyone?
It houses not only the latest season of KUWTK, but the complete collection of its past 18 seasons so that you can catch up on their larger-than-life universe. Fans will be able to catch new episodes on hayu every Friday, which is on the same day as the US! Other titles that will satisfy those who live for the drama include The Real Housewives franchise, Top Chef, Botched, Below Deck and True Crime docuseries.
We are partnering with hayu to give 10 lucky readers free two-month subscription codes – simply fill out our short reader survey to participate!
When? Now till otherwise specified
hayu is available through their website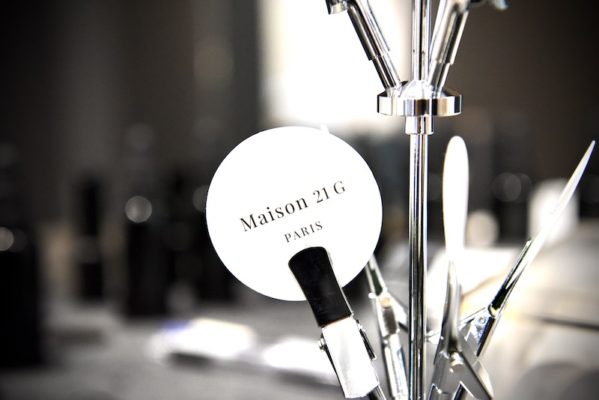 Parisian haute perfumery Maison 21G has unveiled two new outlets at Bugis and ION for all your bespoke fragrance needs. Aside from its range of fragrance offerings, the ION outlet is also equipped to host workshops, such as their highly raved Love Atelier, which facilitates the creation of three unique scents, one for each individual and the third as a creation together. The scents available instore are all distinctive, high-quality, and most predominately, clean under the curation of CEO and founder Johanna Monange, who has worked for more than two decades with the big powerhouses of the perfumery industry.
Green luxury rings true in two ways for Maison 21G. "I have decided to ban the usage of phthalates, GMOs (genetically modified organisms), CMRs (substances that are carcinogenic, mutagenic or toxic to reproduction), and preservatives," Johanna explains.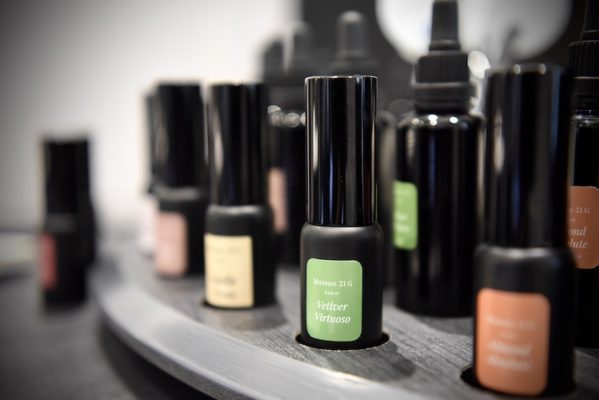 "At Maison 21G you can be 100% aware of what you are spraying onto your skin. We even go one step further and indicate the value of percentage of biodegradability, along with the percentage of renewable carbon of each perfume formula."
Scent-creators can also personalise their luxurious bottles, as well as bring them back for refills through the technology of La Source, which streamlines fragrance compositions by penetrating capsules according to the specific combinations. 
When? Now till otherwise specified
Maison 21G is available through their website, Duxton, ION & Bugis outlets
View this post on Instagram
Intimacy is at the core of this year's Singapore's Writer Festival (SWF). Held digitally from 30 October to 8 November, the 23rd edition of the literary festival will gather writers and thinkers from around the world to explore the theme of closeness amidst social-distancing. This includes international heavyweights like Zadie Smith, Sharon Olds, Art Spiegelman and Liu Cixin, alongside the best from Singapore's and regional literary circles.
The programme line-up includes topics that revolve around the impact of the pandemic, such as the changing definitions of loneliness, mental health, and the need for human interaction and community-mindedness in a time of pandemic. There is no better time to incorporate these matters with a wider audience than now, says festival director and poet Pooja Nansi, "This digital direction marks a turning point for us, where we had to experiment with new formats and innovate closely with the local literary community."
"The COVID-19 crisis has been surreal and challenging for the world, but we have seen diverse communities lifting each other up with empathy and engaging in varied forms of self-expression. We are taking the leap into the digital realm in order to explore the complexities of the human condition during these unprecedented times."
When? 30 Oct to 8 Nov
SWF's programme is available through their website 
View this post on Instagram
What comes around each month, creates a hullabaloo, and leaves you in tears? Prout's Queer Trivia Night (QTN) brings a novel touch to the typical pub trivia format and incorporates comedy, prizes, as well as other games all during the event! The flagship event of the LGBTQ+ social and support platform, QTN is one of the biggest monthly non-party events for the communities and its allies, with major editions hosted by Singapore's Top Quizmaster, Preetipls.
Since the lockdown measures in April, the popular event has migrated over to a digital format to be more accessible for returning champions and new contenders. They have organised over a dozen sold-out virtual editions to date, with prizes like staycations at Hotel G, exclusive pride sneakers from Converse, and even restorative experiences from workouts to pottery classes.
The upcoming virtual edition promises be a scarily relatable one, exploring the Horrors of 2020 with Preetipls on 28 Oct, 7pm to 10pm. Gather the troop with enough alcohol, set your sights for the most notorious getup, and tune in for a night of competition, comedy, and catcalling.
When? 28 Oct, 7pm to 10pm
QTN's details are available through their Facebook page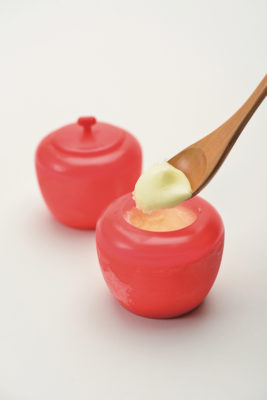 If you thought traveling to Japan for its delectable produce and snacks was out of the question for the next few months, think again. Okinawa International Logistics Hub is bringing a multitude of rare, fresh and seasonal produce as well as ready-to-eat items from Japan's various prefectures to Singapore. Privileging speed, value, and quality due to its accessibility to Naha airport, the arrangement ensures that specialities from Japan reach our shores at their optimum states.
A slight catch for fans would be its exclusive retail format through Facebook Live on the Singapore Home Cooks page. Held each Monday at 8pm from now till 2 November, the weekly live sessions will focus on produce from different prefectures, such as Nagano, Okinawa, Fukui, Hiroshima, and Shizuoka. Highlights from the upcoming lineup include the renowned Snack Pineapple from Okinawa, Shinshu Apple Ball from Nagano, and Annouimo Sweet Potato Caramels from Kagoshima—all of which will be making their debut locally during the event.
When? Now till 2 Nov, 8pm onwards
The produce are available through SHC's page
==
Stay updated and social with Popspoken: Facebook | Twitter | Instagram