The month of July just got way more exciting with the 4th World Oyster Festival organised by Greenwood Fish Market & Bistro. Held at their new Quayside Isle @ Sentosa Cove branch, it will be quite an experience to dine right next to the sea and enjoy fresh oysters from all over the world.
This year, the festival boasts 20 different types of oysters. Diners can look forward to a wide variety of tastes – be it briny, sweet or nutty, there will be something for everyone to enjoy. Leveraging on their ability to import from all over the world, Greenwood Fish Market hopes to educate customers on the range of characteristics as well as cultivation methods.
At the same time, diners would also realise that the taste of oysters depend on where and how they are grown. The journey of its initial taste, finishing and how long the flavours last in your palate will be surprisingly different for each type.
According to Greenwood Fish Market, the underdog for this year's festival would be the New Zealand Rock Oysters. Another must-have would be the Kumamotos – the small, mild and sweet oyster that even beginners would love.
We give you our verdict after tasting 14 out of 20 of the varieties this year. With so many choices, what exactly should you go for if you cannot stomach all in one sitting?
Overwhelming and intense is definitely no exaggeration with Below "000". Immediately in a bite, the taste fills your mouth and the hazelnut finish makes it sweet. You would not get the salty sea taste with this one. If you are looking for something refreshing, we will definitely recommend this.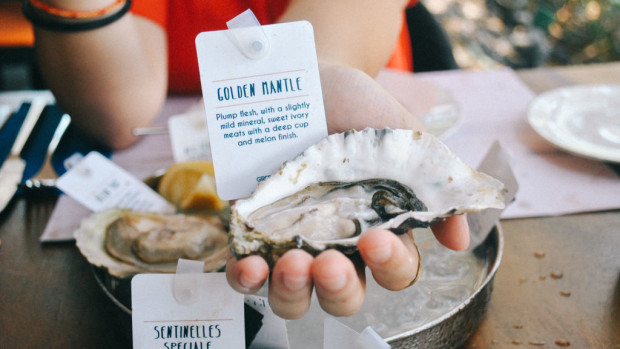 Golden Mantle stands out with its melon finish. The taste itself is short and sweet. Leaning more towards the meaty side, it gives a wholesome mineral taste together with its juiciness. This will be great for anyone looking for a lighter taste.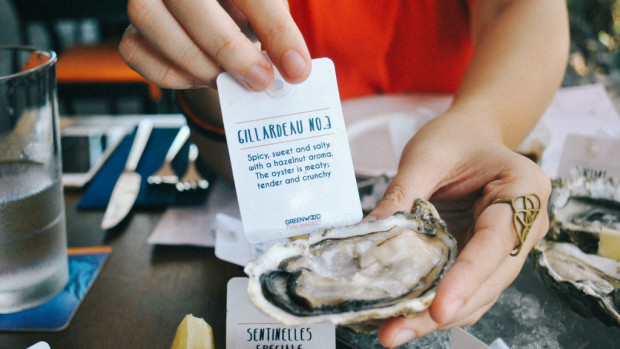 Trying to look for something that tastes just right? Perhaps Gillardeau No. 3 will be just the oyster you are looking for. Tangy, mildly sweet and not too briny, this is one oyster that you can keep having and will not get sick of. The portion size is just nice too.
Lastly, the Tsarskaya No. 3 will be all you salt-loving people out there. Truly a taste of the sea itself, this oyster is extremely textured. Chewy and flavourful, this stays on your palate for quite a while after you are done. With plenty of nuances in taste, this will be quite a discovery.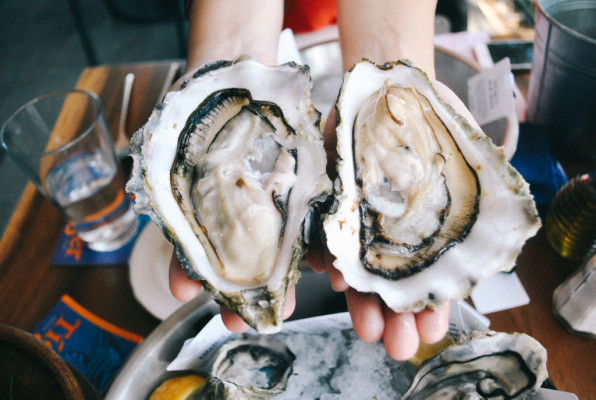 Are you intrigued?
Perhaps heading down to the festival yourself will prove to be quite the adventure. From the atmosphere of Greenwood Fish Market & Bistro to the size of some of these oysters to finding out more, this is definitely an event for seafood lovers and curious souls alike.
While their usual menu will still be running, oysters are available for purchase individually as well as in the form of tasting platters. Their freshness are definitely guaranteed, and prices start from $4 a piece.
This is an invited tasting. Thank you Greenwood Fish Market & Bistro for their kind hospitality.
---
4th World Oyster Festival
Date: 1 July – 31 July 2016
Venue: Greenwood Fish Market & Bistro, Quayside Isle @ Sentosa Cove
For more information, please read on here.
Photography Credit: Darren 'Merovign' Tan
==
Stay updated and social with Popspoken: Facebook | Twitter | Instagram