After a successful run of Singapore Inside Out Tokyo 2017, our Singapore creative talents will be making a stop at Sydney from 3rd to 5th November 2017.
Featuring art installations, food and drinks as well as musicians rocking the stage, this is definitely an event to look forward to if you are in the area. Driven by the question of identity and a celebration of what it is to be Singaporean, Popspoken speaks to featured artists and creatives for more insight on our culture.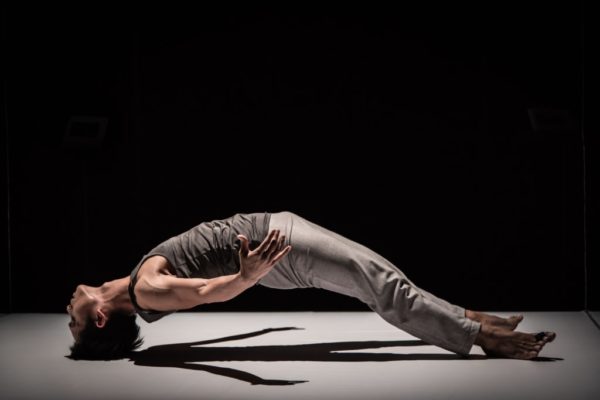 Popspoken: Do you think we struggle too much to search for a concrete Singaporean identity?
Donna Ong: We are a still a relatively new nation and it takes time to define and build a distinct cultural identity.   Singapore (and in fact, the world) is also changing at a very fast pace and the symbols, objects, places and values that defined one generation may not relate at all to the next generation.  Thus, new symbols and aesthetics need to be identified, expressed and communicated.
Ricky Sim (Rawmoves): Yes. We should celebrate the transformations of divergence, rather than looking into gaps of the same.
Song-Ming Ang: Yes, I think so. It probably comes down to the fact that Singapore is a very young and small nation-state, so it's understandable that many of us seem to be – whether consciously or not – anxious about our so-called identity. Personally it's something I think about, but it doesn't necessarily come out in my work. I don't think we should expect artists to make works about local identity or about where they live or where they come from. There are some Singaporeans who do it really well, like Charles Lim and Tan Pin Pin, who make art that has some kind of critical distance to their subject-matter, but it can also make for boring and reductive art that feels opportunistic or propagandistic.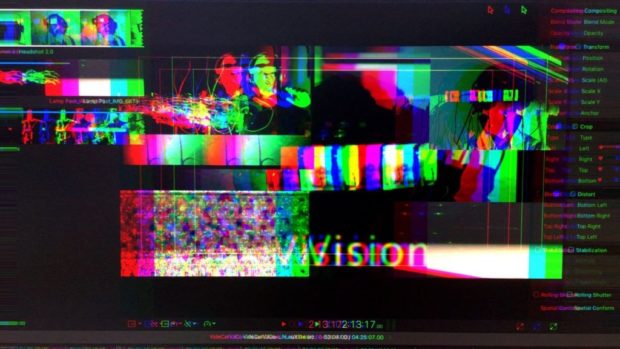 Urich Lau: Yes, but we shouldn't. There is an attempt to construct a cultural, ethnocentric, or even a regional identity as a nation and people. Identity exists in the present and in what we do now. It should be celebrated in the context as it is and not trying to make a mould to suit an ideology.
Larry Peh: I think it should come naturally and it becomes easier over time. We are still a young nation but already our unique Singlish is already being studied in top universities now. What we need is confidence and less second guessing what the world thinks of us. Culture and identity cannot be born overnight. It needs to be constantly nurtured.
For me, what I am and do are a result of my unique Singaporean identity and I am not influenced by other's opinion of it.
Joshua Ip: Identities are never poured in concrete – they sprout up organically where you least expect them. as much as we'd like to build an artificial structure over everything, just give it two years in the tropical shine – it will always become overgrown by moss and lichen, flower and fruit. nature always finds a way. So why struggle?
Sarah Choo: Everyone struggles with their identity at some point in their lives. Without doubt and some conflict, it will be impossible to grow and mature. We are a small but robust city making our mark in the global scene; but pause, take some time and look beneath the shimmer- you will find a kind of endearing spirit and soul in our neighbourhoods.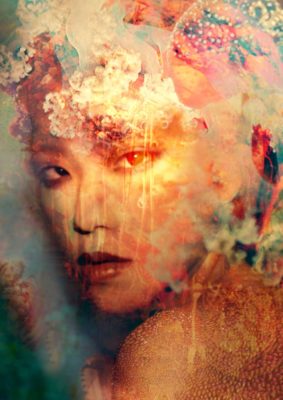 Objectifs: I don't think that it's too much of a struggle. Singapore is still a very young country, and many of our artists and filmmakers (are) still trying to discover what it really means to be a Singapore artist. It's an ongoing journey.
Malcolm Lee: To me, Singapore heritage food is a reflection of the island state's rich multicultural culinary traditions and our unique Singapore identity. While the Chinese, Malay, Indian and Eurasian communities have their own signature dishes, because of Singapore's unique melting pot culture, the cuisine has evolved into what we've come to know and love as heritage food. It's a harmonious amalgamation of influences from different cultures that still preserves tradition.
Peter Chua: I do think we have to try a little harder to find a definite identity. This is largely due to the fact that our country is a melting pot of cultures that derived from bigger and older nations. In nutshell, the Singapore Tourism Board's slogan of "Uniquely Singapore" doesn't stray too far from the truth as we are the only country in the world that was founded with multiple races and cultures already intertwined.  In my world of drink making, Singapore's cocktail scene is still trying to find it's on definitive style. Therefore it's twice as hard for me to portray something that represents Singapore and our Singaporean cocktail scene.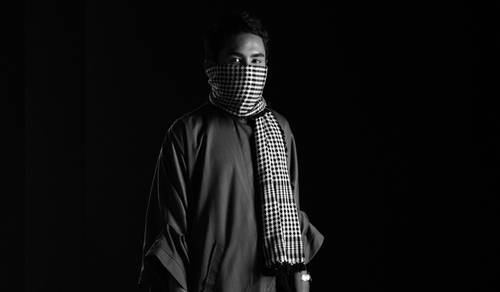 Safuan (Syndicate): It's a struggle because it's unattainable. You can't search for an identity, it's just a matter of who we are. I don't mean to stop anyone if they want to do some soul searching but it has to come to a point where we need to start embracing ourselves for who we are.
Kiat (Syndicate): Personally, I did think about it when I was much younger, about where I'm coming from artistically as I had influences from around the world in my work which all seemed so natural at that time. But with time and travel, I quickly realised and came to settle on the fact that its a melting pot of different influences that's just always morphing and that's perfectly fine.
Grace Tan: It takes time for the true Singaporean identity to emerge [and evolve]. I believe in looking within to find the answer. It may not be a singular and definitive "archetypal" Singaporean identity but something more relevant and dynamic.
Popspoken: What about Singapore do you hold dear, and hope to show in this collaborative showcase?
Donna Ong: I really appreciate Singapore's pragmatic and matter of fact way of looking at life.  How we latch on to symbols like the name of "Raffles", or the palm tree and use it to our benefit to boost tourism or add value, yet skim over issues like colonialism, racism or the often derogatory associations tropical imagery brings.  In this collaborative showcase, I will be presenting tree-like towers that bring up associations of the tropical forest, yet being made of glass, also conjure up associations of high-tech skyscrapers.  This mimics the way Singapore has used tropical plants in our meticulous public planting or in tourist spots such as Gardens by the Bay – exotic yet rigorous, tropical yet modern (i.e. not primitive or rustic).
Ricky Sim (Rawmoves): It would be our undertaking towards a multi-cultural society.  In the subject of artistic creation, RAW Moves hopes to demonstrate the possibilities of interdisciplinary in dance, while advocating and challenging our belief in redefining movements across different experimental contemporary movement and alternative experiences.
Song-Ming Ang: For a small and young country, Singapore has been punching above its weight in terms of the quantity and quality of artists that we produce. There is an entire generation of contemporary artists who are making really excellent work, like Chun Kaifeng, Chun Kai Qun, Joo Chun Lin, Guo-liang Tan, Robert Zhao, all of whom I consider as my peers. It feels exciting to see my friends doing great work and being so dedicated to their art practices. We have wonderful infrastructure and state funding but it's the artists that inspire me most at the end of the day. This is what we need to cherish most.
Urich Lau: Singapore is a place for diversity of people from various cultural backgrounds and origins. It is also a place of generations of immigrants from past and present that help shaped Singapore as it is today. Singapore is also a point of trajectory for technology and innovation in the region and Asia.
Larry Peh: We are unique in our own ways and with confidence, we'll never need Gold, Silver or Bronze as validation.
Joshua Ip: That even if you submerge an entire city in water and kill off 99% of the population, you can still recognize certain attitudes, certain ideas, in the 1% of survivors – a little slice of life no less diverse and colorful.
Sarah Choo: I am drawn towards the mundane and often overlooked moments. The environment of my home city, Singapore, has shaped the way I look at situations and scenes. Sensitivity to color, attention to placements and meticulous planning in my work, is perhaps a subconscious influence from the need to plan ahead for a young nation- such as Singapore- with scarce resources. In an ever changing and quickly evolving landscape such as ours, I am drawn to document what I observe, to preserve, re-present what I see before me; and have viewers pause, and think about what they are looking at.
Objectifs: The films that we've selected showcases a broad range of film making talent that we have in Singapore, and it's a pleasure to be able to share this with audiences in Sydney.
Malcolm Lee: As a Singaporean and a Baba, local heritage cuisine is something very close to my heart, especially Peranakan food. I love how the authentic Straits Chinese fare brings together the best of the Chinese and Malay culinary worlds – the unabashed rich, spicy flavours of Malay curries with simple, delicate Chinese dishes such as Pong Tauhu Soup and Chap Chye. I hope that through this showcase, more people will come to embrace and appreciate Singapore heritage cuisine, and that it'll flourish beyond Singapore's shores and place us on the global culinary map.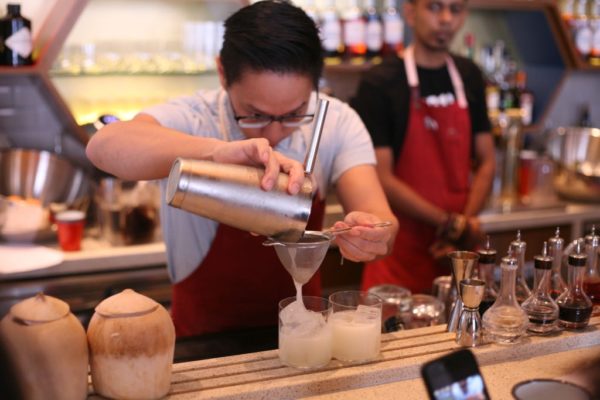 Peter Chua: For me it's the diversity that we have. The drinks I've chosen to create draw inspiration from all the different cultures that I've experience growing up. As I have been lucky enough to be in the eye of the storm when our cocktail scene was exploding, I took this opportunity to showcase our abilities as barmen of SG by demonstrating the usage of different techniques, flavor pairings and execution of drinks.
Safuan (Syndicate): Singapore is the only home I know since the day I was born. I cherish everything, both good and bad, as If it is not for what it is, I won't be the person that I am today. And as an ode to that, I will be Djing a couple of sets with a playlist that echoes the experience of the usic halls and clubs in Singapore back in the 1960s-1980s.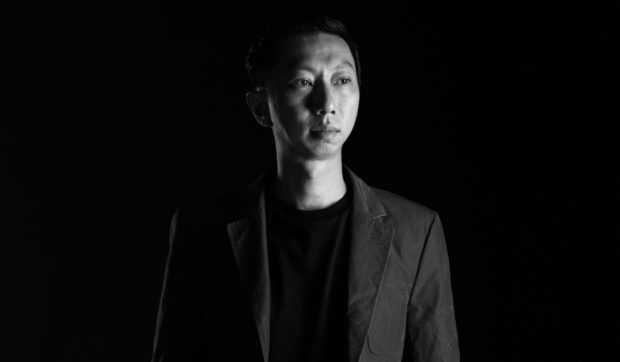 Kiat (Syndicate): In Singapore, what I hold dear are my family, friends and the variety of cuisines! The artists have always are inspiring to me too. Through music, I've had the fortune to meet various artistes from different disciplines and the common thread is the passion they have in their craft. So for the Sydney set, I'll be showcasing electronic music from Singapore as well as unreleased beats from the Asian region.
Grace Tan: The amalgamation of many things packed in a tiny and dynamic city state. Things are changing all the time and it is fascinating to see how people adapt and engage with the changes around them.
---
For more information on Singapore Inside Out, check out this website here.
==
Stay updated and social with Popspoken: Facebook | Twitter | Instagram