With haunting aesthetics, eye-catching costumes and large scale puppetry, ITSY – The Musical is a sight to behold. It is also impressive to bring to fruition a work of three years in the making – puppets, music scores, workshops and rehearsals, with a cast and crew of over 30 in number. However, we found the story confusing at times and with the stakes at a standstill from the beginning of the show, our enjoyment of the musical was diminished.
Presented by The Finger Players as their very first musical, ITSY – The Musical is written and directed by Chong Tze Chien. All music pieces are composed, arranged and performed by Darren Ng.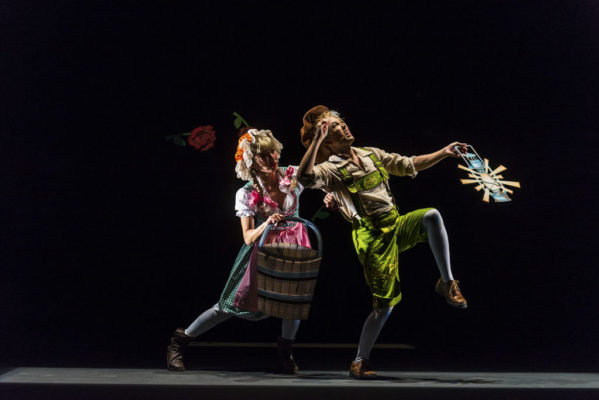 ITSY – The Musical captures the journey of Itsy Bitsy spider sending out his eight-legged army to overthrow the nursery rhyme kingdom. While trying to win this war, Three Blind Mice, Jack and Jill as well as Humpty Dumpty bumped into a grandfather looking for his grandson. As the war and search eventually comes to an end, it becomes a battle that only will power and familial love can win.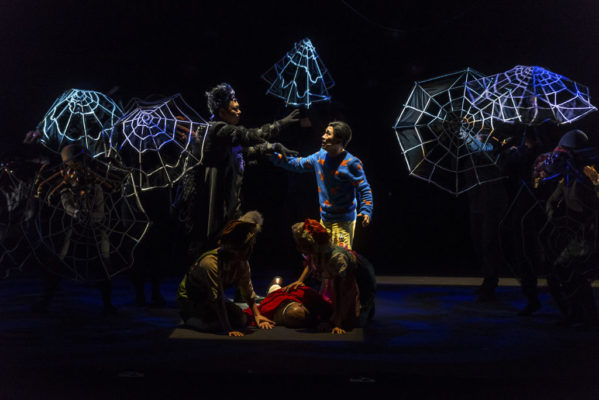 The set by Wong Chee Wai facilitates puppetry and transforms as the show goes along, which really enhanced the show and storytelling. Adding to the magical effect of being in a world of dreams and nightmares with curves and chaos, the contrast of using white sheets and straight lines for reality is particularly striking and impactful.
Marrying the set with light designs by Lim Woan Wen, the distinction was clear and easy to follow. Both aspects had a big part to play in sustaining the audiences' imagination and the atmospheric tone of every scene. The costumes by Anthony Tan and puppet designs by Ang Hui Bin, Daniel Sim, Myra Loke and Tan Beng Tian were details that put everything together in the grand scheme of things beautifully.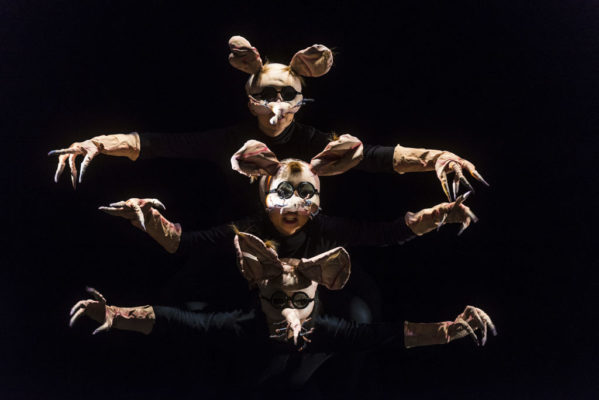 The cast and ensemble shared good moments on stage, though the level of energy was not sustained from beginning to the end. There were also some slight inconsistencies in acting choices, such as puppet-like movement that came and went. It was also unfortunate that some text were drowned out during dialogues and songs because of technical issues and sound levels the night we caught the show.
For the ensemble, they were a joy to watch on stage. Consisting of Ivan Choong, Yazid Jalil, Rachel Tay, Juni Goh,  Kyongsu Kathy Han, Jo Kwek, Tan Beng Tian and Myra Loke, they had great rhythm for humour and manipulation of their spider headgear. Their choreography was always clear and precise, bringing out the puppetry aspect of the entire musical.
Frances Lee impressed us with her character Twinkle Little Star. With her clear resonating voice, impeccable comic timing and infectious energy on stage, she carried every scene she was in well. Her presence was strong and we could feel that she was really having fun on stage; in turn, so did we. Oliver Chong also left an impression on us as Xavier with his controlled movements and his physical transformation throughout the play.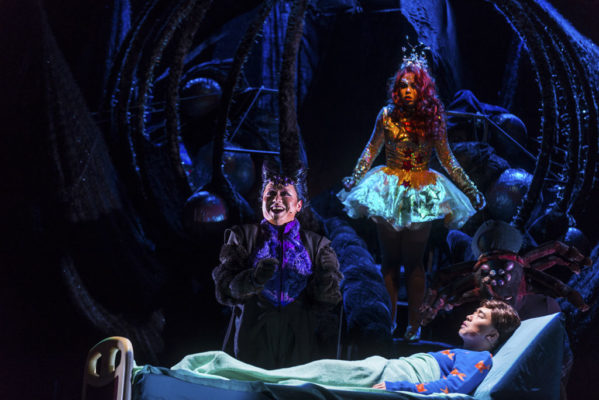 As a whole, ITSY – The Musical has a lot of potential with all aspects well thought out and worked at. Perhaps clearer direction or building even more to the climax might help raise the stakes over the course of the story to further engage the audience. Still, it is a good attempt at putting up a musical and it will only get better with time.
–
Edit on 28th March:
We caught another show and with the technical difficulties fixed, the show is much smoother and there is more clarity to the story-telling. The sound levels have been adjusted – the music and songs can be heard with ease. The cast and ensemble are working well together, with more puppetry elements done. This later show is a better depiction of the story-telling, and this musical might just prove to get better with every run.
---
ITSY – The Musical
Date: 24th March – 2nd April 2017
Venue: Victoria Theatre
Time: Friday, Saturday – 8pm, Sunday – 3pm
Admission: From $45 (Concessions are available. Get your tickets here.)
Photography credit: Tuckys Photography
==
Stay updated and social with Popspoken: Facebook | Twitter | Instagram