Singapore Art Week 2016 officially begins tomorrow, but already the art scene is abuzz with activity (including this story about two fairs being excluded from the official Art Week booklet). Gossip aside, this edition of Singapore Art Week promises to be even more of a fest with over sixty exhibitions happening across this nine-day art-xravaganza – and we haven't even gotten to the workshops, talks, fairs or parties!
If you're already feeling overwhelmed, fret not. Popspoken has navigated the deluge of events to bring you the five most exciting things to see, so that by the time you're hitting the last day of Art Week on 24 January, you won't be suffering a case of serious FOMO.
1. Prudential Eye Awards 2016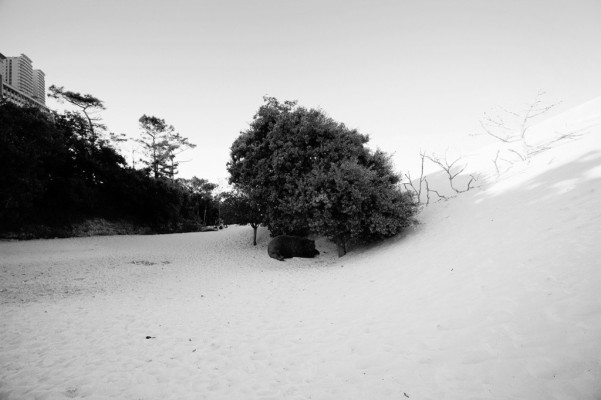 Now in its third iteration, the Prudential Eye Awards is the equivalent of the Oscars in Asia's developing art scene. Set up in 2014 as a means to bring focus to the diversity of works emerging out of Greater Asia and give recognition to up-and-coming artists in this region, nominations for various categories are drawn up from specialists in Asian art. Finalist works will be on show at the ArtScience Museum at Marina Bay Sands from 16 January till 27 March 2016. Some of the names up for awards this year are: Indieguerillas, Sareth Svay, Trinh Thi Nguyen and Singapore's own Robert Zhao.
Works by the Prudential Eye Awards finalists are on show from 16 January till 27 March 2016 at the Marina Bay Sands ArtScience Museum, 6 Bayfront Avenue Singapore 018974. For more details click here.
2. Freely, Freely by Jane Lee
Jane Lee has become somewhat of an institution in Singapore's contemporary art scene with her unorthodox approach to the materiality of any medium she approaches, pushing them to unimaginable limits. Freely. Freely is a solo exhibition of works that she produced during her residency at Singapore Tyler Print Institute, Singapore's foremost contemporary art institution that focuses on the medium of paper and print. Lee departs from her usual medium of paint and canvas to explore the properties of paper and print, which includes a delicate trail of hand-cut paper birds, emerging from a paper cast spool. You will never look at paper coming out of your workplace copy machine the same again.
'Freely, Freely' by Jane Lee is on from 17 January till 5 March 2016 at Singapore Tyler Print Institute, 41 Robertson Quay Singapore 238236 . For more details click here.

3. Art After Dark x Singapore Art Week 2016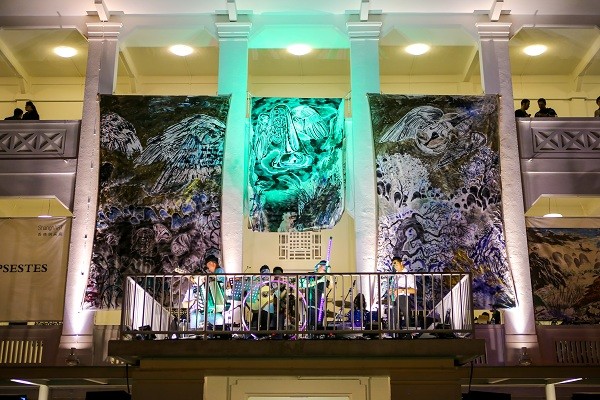 With over a hundred art events, how do you squeeze them all into a week? You cheat. Our third must-go event is Art After Dark x Singapore Art Week at art enclave and former military camp, Gillman Barracks. Set up like an outdoor party, the cluster of international and local art galleries will be open till late, giving you the chance to see all the exhibitions in one night. Most galleries will feature their newest shows, timed to coincide with Singapore Art Week. Highlights of this years shows are: 'My Forest Has No Name' by Donna Ong at FOST Gallery, 'Long Journey' by Quynh Dong at Yeo Workshop, 'Start' by Christopher Le Brun at ARNDT and SCOUT Singapore: Emerging Art Practices.
There is a string of Art After Dark after-parties to check out too. Put on your dancing shoes and hop over to Red Baron for groovy disco music brought to you by Knight Runners. And if that's not enough, there's plenty of art to go around. Score some cool neon prints by s i c k s i c k k i d s or document your beautiful faces by partaking in a live portrait session (proceeds of which will to the Dyslexia Association of Singapore) – get your game face on!
Art After Dark x Singapore Art Week happens 22 January at Gillman Barracks, 9 Lock Road Singapore 108937. Fore more details click here.
4. Earth Work 1979 by Tang Da Wu
If you haven't already been to the National Gallery, here's your chance to kill two birds with one stone. Earth Work is a re-visit of Singaporean Tang Da Wu's exhibition Earthworks at the National Museum Art Gallery in 1980 – sounds pretty old and boring right? Tang was actually engaged with performance art and land art interventions back then, and his work continues to be extremely relevant today. Set in the old Supreme Court, the National Gallery is a stunning example of how Singapore's colonial architecture can be updated to blend into our modern skyline. It features rooftop panoramic views, open skylights and a lot of bleached wood interiors; it would be worth spending some time just getting lost among the galleries.
Earth Work 1979 by Tang Da Wu runs from 22 January to 19 June 2016 at the National Gallery Singapore, 1 St. Andrew's Rd Singapore 178957. For more details click here.
5. Art Stage Singapore 2016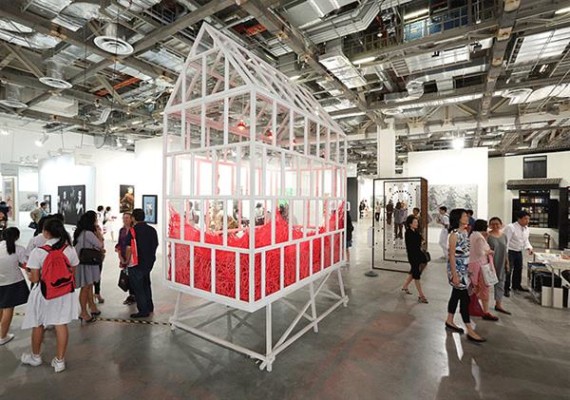 Last on our list, but certainly not the least is one of the biggest art fairs of the year: Art Stage Singapore. Not one to disappoint, this year's edition of the fair promises to be even bigger and even better (if that's even possible) with 170 galleries from 33 countries and 5 major public art works to tantalise your art taste buds. Famed Magnum photographer, Steve McCurry who rose to fame for placing the "Afghan Girl" (National Geographic, 1985) in the consciousness of many, will have his works on display at Art Stage, alongside local talents such as Ang Song Nian (2902), David Chan (Art Seasons) and Sherman Ong (Art Plural).
Geek out as renowned artists, thought leaders and luminaries such as rockstar auctioneer Simon de Pury, Pritzker prize winner Rem Koolhaas, globalization expert Saskia Sassen, to name a few reflect on urbanity and its impact on art and cities in the global age. Best part? All the talks are free. 
If the art extravaganza is not enough to set your eyes ablaze,  then perhaps the list of VIP visitors such as T.O.P from Korean pop group Big Bang and local celebrities and socialites might. Whatever it is, go with an open mind, very comfortable shoes and perhaps a credit card with a very high limit… you never know what you might find.
Art Stage Singapore 2016 is open to the public from 21 January till 24 January 2016 (a VIP Vernissage preview is on 20 January 2016) at Marina Bay Sands Expo & Convention Centre, 10 Bayfront Avenue, Singapore, 018956. For more details click here.