Have you ever thought about creative engineering? What skills are used to design the tools and things you use on a daily basis? Who is the person who chooses the colour of your hair dryer? Or the shape of your rice cooker?
While many of us consider 'engineering' to be a kind of boring job that our parents try to force into, there are so many versions of engineering, many of which are a lot more creative than you might imagine.
Engineering is more interesting than you think
For Sheh Nee Yeoh, the Lead Design Engineer for RDD Hair Care at Dyson, engineering started with wondering how things worked, before leading her into a career in creating homegoods.
"Growing up, I was reading a lot and became interested in space and aeronautics. So much so that I once dreamt of working for NASA until I realised that it was understanding how things worked that excited me," says Sheh Nee.
"I was the handy-person in the family, often fixing faulty gadgets like remote controls, or fiddling with tools to find better ways to do chores. With support from my parents and teachers, I continued to pursue my passion in engineering at Brunel University London."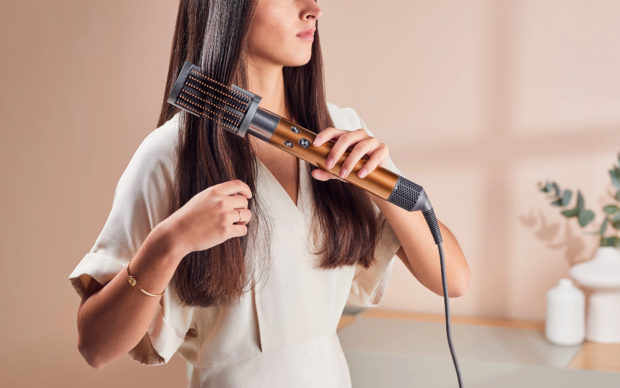 After graduating, Sheh Nee ended up with Dyson in 2017, as a design engineer where she has been working on the cult haircare product, the Airwrap Styler.
"I personally worked on the smooth and firm smoothing brushes. I was involved in designing the attachments, building prototypes, testing it on real hair, fine-tuning the Coanda airflow and more. It was exciting to witness how the technology developed from the beginning to being in the hands of owners," Sheh Nee explains.
There need to be more female engineers
It is clear that Sheh Nee loves her job, and loves being a creative engineer, but she admits that there are generally fewer women in her industry, despite the fact that she has never experienced discrimination at work.
"Gender was never a roadblock in my path to becoming a design engineer. Thankfully, growing up I had the support of my family and teachers. Now at Dyson, I have the support of my team and managers," says Sheh Nee. "I believe that engineering is not a career limited to males. Anyone who has the passion to solve problems can pursue this as a career path."
"[However], I have noticed that there are more male engineers in the industry. Even in university, there were fewer females compared to male students in engineering courses.
"There is a misconception that engineering is messy, dirty, boring work. That is not true. Engineering is about problem solving and finding ways to make the impossible possible. At Dyson, we do not shy away from making mistakes, instead we see it as an opportunity to learn something new.
"Education can play a key role in encouraging more women to pursue engineering. We need to help the younger generation understand what engineering really is about. That is why through the James Dyson Foundation programme, I have volunteered to speak to students at universities to share what engineering is about, and how it applies to our everyday lives," she explains.
Engineers help people
Sheh Nee is obviously passionate about engineering, but her excitement is as much about how she helps people, as it is about the making of things.
"It is very exciting to see how people react to the technology that I worked on and to hear how it has benefited them. To that end, we as engineers are never satisfied with past successes and are constantly finding ways to advance engineering. In this case [Dyson Airwrap], we sought to bring people better ways to style their hair more healthily," she explains.
In fact, Sheh Nee says that working on the Dyson Airwrap multi-styler is her "proudest accomplishment", again because the way it helps people: "With the Dyson Airwrap multi-styler, we deep dived into real user problems and sought to understand what owners needed."
"One example is observed user trials where we invite people into the labs to gather feedback. In a lab environment, we were also able to test participants' hair with a Scanning Electronic Microscope (SEM), to see a microscopic view of their hair type, health of the hair and level of damage.
"All the behind-the-scenes work allowed us to identify owner pain points and design the new Dyson Airwrap multi-styler which now delivers faster, easier, and even better styling across many styles and many hair types," Sheh Nee explains.
For more information about the Dyson Airwrap multi-styler, go to www.dyson.com.sg. You can follow the brand on Instagram at @dyson_sg. 
To meet more interesting and creative individuals, check out our People Section.