For Singaporean-born, Melbourne-based designer Jude Ng, his business has been, like many others, hit by both positive and negative impacts of the pandemic.
Ng has been creating non-gendered, sustainable clothing like wholesale screen printed t-shirts for the discerning fashion set since 2017 in his tiny atelier-cum-store in Melbourne's hippest suburb, Fitzroy. Surrounded by selfmade decor with an earthy, rustic vibe, the store Design by Jude, is not only where the clothes are designed, made and sold, but it has also been host to runway shows and poetry readings, video filming and styling presentations.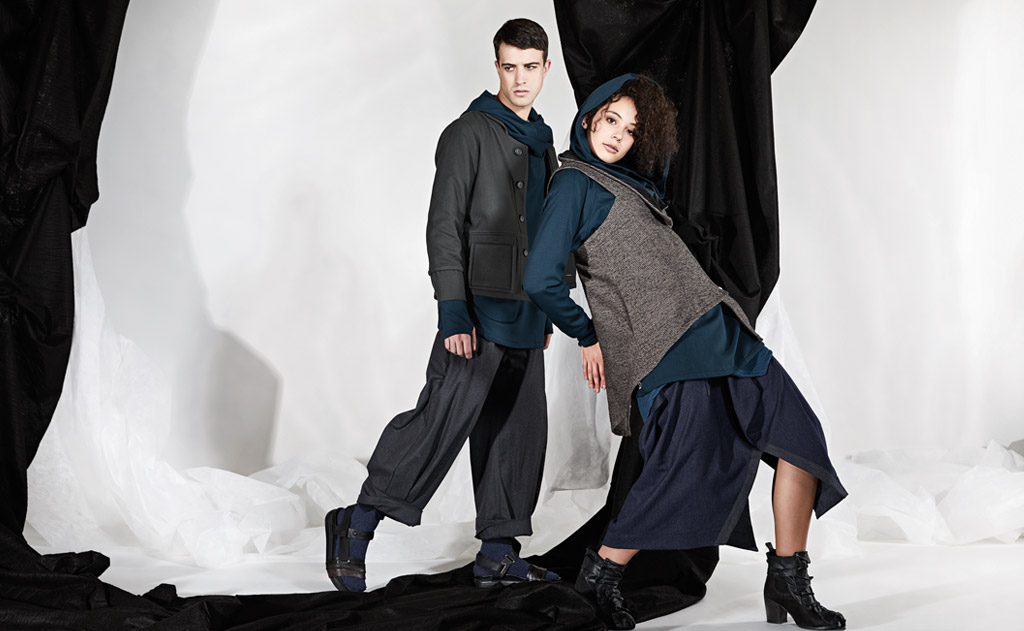 During the wave of Covid19 lockdowns that Melbourne has experienced, this store is the one thing that Ng has missed the most.
"It has certainly been a challenging time in Melbourne running a fashion business, I am not going to lie! The main drawback of the lockdown is not being able to open the retail space, then also when we reopen to quickly regain the momentum which we have been missing," explains Ng, referring to the odd, short reopenings that Melbourne has experienced in the last two years.
"Though in tough times, we are forced to think outside the box and become even more creative! Through lockdown, [the team and I] have been finding innovative ways to communicate with our customers through our online platforms, to keep them engaged and remind them that we are all in this together and we will also come out of this together," says Ng.
A part of the focus on finding innovative ways to communicate with customers saw Jude joining up with Daniel Boey to be a part of the Singapore-based digital fashion week, The Front Row, for the last two installments.
"We loved being a part of The Front Row as always! We were delighted when Daniel invited us back for this year's event. With the very open creative brief he gave us to create a fashion film, we felt that we really had the freedom to make something which was true to the Jude spirit," explains Ng.
"I think it was very exciting for our customers to experience our fashion film, much like a welcome breath of fresh air during these tough times. It was such a fabulous addition to the story of the Jude label and let our audience see a more artistic and conceptual side to what we do.
"I think that digital events will become a mainstay in the fashion industry, as we have found that they are such a great tool to communicate internationally. We have found for us as well, we will definitely have digital events to complement our physical events, so that our customers who are interstate and overseas can experience our work in some small way.
"I think it really helps to build a personal connection to our label, even though you cannot be there physically," Ng says.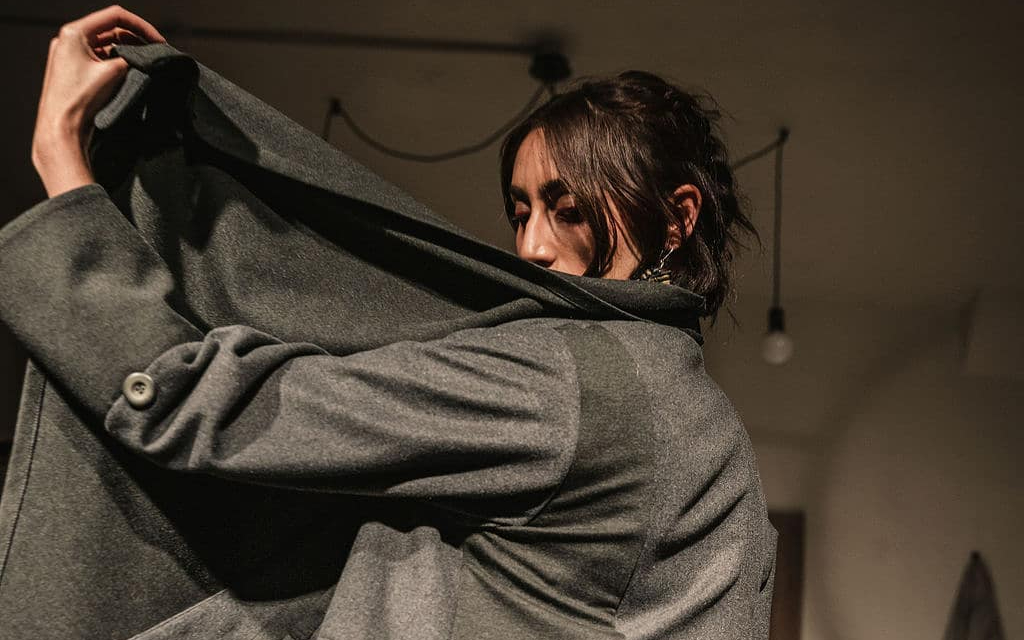 The need to reinforce the connection between the brand and its customers, as well as to garner sales is something that Jude, like most fashion labels, has experienced due to the impact of the Coronavirus.
"Yes, I feel the impact on the fashion industry has been huge. I have found with our customers that they have been very supportive and loyal through the lockdown, however there are only so many Jude pieces you can purchase online without having anywhere to wear them except for running to the shops for a bit!
"I think they are also very much missing the old-school and personalised retail service that we offer, which includes personal fitting, styling and in-house alterations."
Jude's loyal customers are fans of his unique style, a cross between Yohji Yamamoto, Jean Paul Gaultier and Vivienne Westwood, his two original sources of inspiration, translated through his Singaporean heritage and Melbourne home.
Ng started his creative career as a fine artist, a painter. Experimenting with texture led to the inclusion of fabric in his work, and as he began creating three-dimensional soft sculptures that morphed into wearable art, and eventually the art turned into fashion. Further training in cutting and pattern-making saw the founding of the label which is now known for a unique mix of sharply tailored coats and jackets, combined with more voluminous draping and shaping. Recent collections have also seen a move towards multifunctional garments that can be adapted – skirts with scarves attached, long coats that can be shortened.
While Ng is relatively positive about the future of his own brand, he admits that the fashion industry as a whole, and particularly in Australia, has suffered greatly due to the changes that have come with the arrival of the pandemic. However he is also excited by the increased interest in "buying local" and customers becoming more aware of shopping with small businesses to support the economy.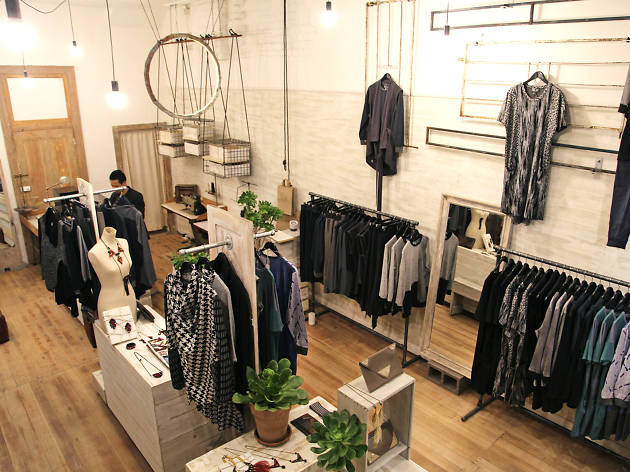 "I think in the Australian fashion industry at least, there has definitely been a greater push to buy Australian designed and made clothing, especially from small, independent brands," says Ng.
"Also, there has been an increase in local garment production, with many labels who had manufactured overseas previously finding that they have to move production back on-shore. I have heard reports from my makers that they have been busy!
"I think this just creates positives all around for everyone. Not only are we reducing fast fashion waste and pollution from overseas shipping, we are also creating more local jobs.
"For us as a proudly Melbourne designed and made fashion business, we feel that we have a more even playing field to sell our products, with people willing to spend more on locally made clothing. Hopefully, mass produced and cheap fast fashion is slowly going out the door!"
To shop Jude online, go to designbyjude.com. You can also follow the brand on Instagram at @designbyjude.
Discover more interesting Asian designers in our Style section.