The annual mega-fashion extravaganza returns this year with bolder plans. Asia Fashion Exchange looks set once again to mould the discourse of fashion in Singapore and the region with its four-pronged focus on discovery, business and glamour.
With a jam-packed fashion week, a business conference, an emerging designer bazaar and a regional fashion design competition, AFX 2014 is fast becoming a fixture on the Asian fashion calendar not just as a fashion week, but as a think-tank on the industry's future.
Here are five things to look out for come mid-May.
1) Two big names at AFF… plus a surprising boatload of Singapore designers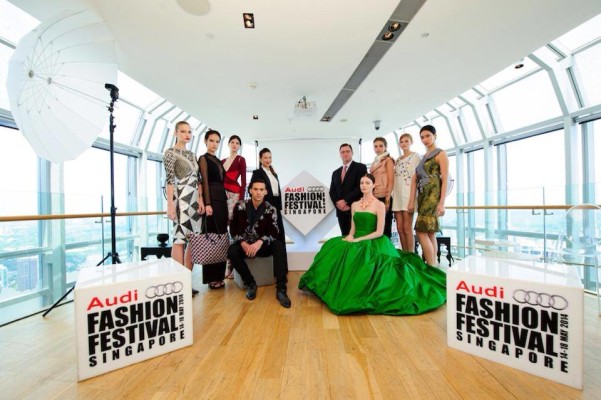 Prabal Gurung and Oscar de la Renta will be personally in Singapore to open and close the five-day Audi Fashion Festival respectively — the former, known for his edgy wearables and the latter, known for his red-carpet stunners.
But after the glitter and glam fades from the week's high-impact goalposts, what fills up the week is nothing short of a concerted push by the fashion week to truly brand a Singapore-based fashion week as one for Singapore designers to shine.
Singapore stalwarts like SATURDAY, hansel and Ong Shunmugam will each have their own shows to showcase — and for some, debut — their Fall/Winter 2014 collections. Even more heartening is the support these shows are getting from corporations: brands such as OSIM, Sony Xperia and Haagen-Dazs are presenting these shows.
Other Singapore brands will showcase in two combined shows. Revasseur, Dzojchen and Mae Pang will show in the Essential Looks hair show, while Aijek, a.w.o.l. and Triologie will show in the Singapore Designers Showcase.
Completing the line-up are regional labels such as Jonathan Liang, Farah Khan and Dresscamp. Leading AFF is festival director Tjin Lee, who is also behind events and public relations firm Mercury Marketing & Communications. This year's AFF is the first fully-independent, privately-funded one.
2) A Brit invasion and pre-Spring release at Blueprint
Expect some 200 local and international brands to showcase cutting-edge wares at the four-day tradeshow-cum-public bazaar, marked as a signpost of what the next big label will be on everyone's lips.
Labels from more than 15 countries will show their pre-Spring 2015 collections at Blueprint, from Singapore to Hong Kong and Slovakia. In a collaboration with the United Kingdom Trade & Investment bureau, the UKTI will be providing government support to 10 designers to show at Blueprint. Ireland heavyweights Nataliebcoleman and Emma Manley will be showing for the first time this year.
Taiwan's fashion tradeshow Taipei IN Style will be supporting nine Taiwanese designers at Blueprint. After the tradeshow on 15 & 16 May, Blueprint opens to the public on 17 & 18 May. New childrenswear and sustainable fashion categories are poised to break new ground for Blueprint.
The tradeshow is curated by cultural maven Tracy Phillips, who also dabbles as a DJ at indie radio station Lush 99.5 and manages events under creative consultancy Present Purpose, including the bimonthly club night Singapore Island Culture Club at Cecil Street's underground club kyo.
3) In conversation with Thomas Tait and fashion insiders at Asia Fashion Summit
A pity Prabal Gurung backed out of plans to speak at two-day fashion business conference Asia Fashion Summit — one would have certainly loved to pick out his brain on what makes him tick.
However, replacing him is a fashion upstart that probably has an equally weighty story to share. Thomas Tait, a finalist of luxury conglomerate LVMH's inagurual Young Designer Prize, will delve into his experience starting up his 4-year-old eponymous label from scratch. The youngest designer ever to graduate with an MA at London's revered Central St. Martins school will speak in a 40-minute conversation on May 15.
Tait will also present his debut Singapore show at AFF two nights later, showcasing looks from his Autumn/Winter 2014 collection.
The fashion summit promises to tackle South Korea's rise as a fashion heavyweight with a strong pop-culture intersection. Rick Yoo, managing director of Lotte Global Fashion Division, will open the first AFS keynote on this issue. Other issues to be discussed include the longevity of e-commerce, a buyers' panel on what fashion insiders are choosing to stock in fashion stores globally and a critical look into the role of departmental stores in revitalising the fashion landscape.
Leading AFS will be Mr Benny Pua, president of the Textiles and Fashion Federation (Singapore).
4) The search for Asia's next rising designer begins again
Over 400 designers from 14 countries sent in submissions for this year's Audi Star Creation for a shot at a regional debut, mentorship and a capsule collection launch. This year, 3 finalists from Singapore and Korea each are among the 12 vying for the coveted award.
An Asian perspective theme is the guiding force behind each finalist's six-piece collection they will show during Audi Fashion Festival. The top three winners stand to nab a cool $10,000 cash prize and a 1-year internship with fashion conglomerate F J Benjamin. The fashion house will guide the winners through debuting their capsule collections on the next AFF installment.
An additional $10,000 will be given to the finalist that wins the Audi Young Designer Award. Fashion luminaries involved in making this competition happen include mavens Douglas and Odile Benjamin from F J Benjamin and David Wang, vice-president of the Textiles and Fashion Federation (Singapore).
5) Popspoken brings you backstage, behind the veil of front-row glitz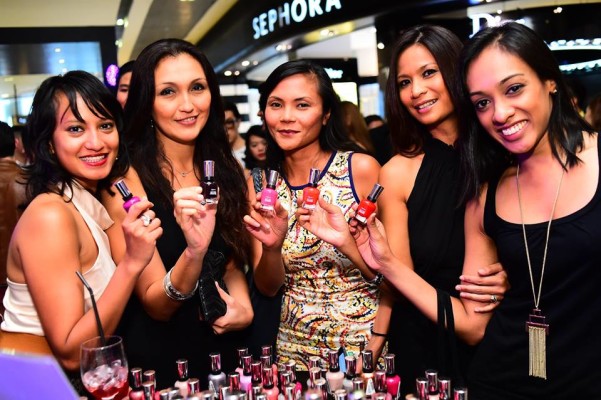 You'll never have to wonder what goes on backstage anymore: thanks to Sally Hansen, Popspoken will be bringing you backstage for exclusive footage of the real part of fashion: piecing together a fashion show.
From choreography, to hair, make-up and some fancy nail art, we will be bringing to you all that shines backstage. From Instavideos on our socials to in-depth interviews with those who make fashion tick, this year is all about bringing you closer to the meat of fashion and uncovering the hard work and process behind creating one of the region's most glamorous fashion events.
Stay tuned.
Asia Fashion Exchange happens from 12-18 May.
Audi Fashion Festival happens from 14-18 May at Tent@Orchard, Ngee Ann City Civic Plaza.
Blueprint Tradeshow happens from 15-16 May; Emporium from 17-18 May at Suntec Convention & Exhibition Centre.
Asia Fashion Summit happens from 15-17 May at Suntec Convention & Exhibition Centre.
Audi Star Creation 2014 finals happens 12 May, 4.30pm at Tent@Orchard. By invite only.