Renowned designer Isabel Marant has put together an eclectic wardrobe of must-have urban staples for her first streetwear collaboration with H&M. For the unaware, Isabel Marant's claim to fame is her ubiquitous wedge sneakers dubbed this season's "in thing".
Newsflash:

Official Launch Date: 14 November 2013, 8am at H&M Orchard Building

Range: Femme (Women), Homme (Men), Enfant (Kids)

Pricing: Slightly pricier than your regular H&M fix, with tops starting at $50 and outerwear ranging from $200 to $500 (but hey! you get a dose of Isabel Marant at close to H&M price).
xxx
Isabel Marant pour H&M is essentially a style mix of boho elegance and Rock 'n' Roll insouciance, with a mixture of mannish tailoring (strong shoulders and cacooning cuts) vs. flirty tie-dye prints. With everything a contemporary woman needs, from comfy tees, to accessories, outerwear, shoes, and of course, the classic LBD, this collection oozes with versatility.
Rather than designing a specific style set for 'Women', 'Men', and 'Kids', Isabel Marant stuck mainly to knits and tie-dye for her entire collection, but for minor variations (such as adding cute words to the kids wear) and sizing. Her designs comprise sequins, knits, silk, and quality fabric, put together with her trademark Parisian flair.
Although the collection boasts wearable statement-making streetwear (plus you can get a matching top-to-toe outfit at one stop), many of them were knit and/or outerwear, which negates the versatility of being able to wear it in Singapore.
That being said, if you're into winter wear, the outerwear and knitted coats in this collection are nothing short of exquisite.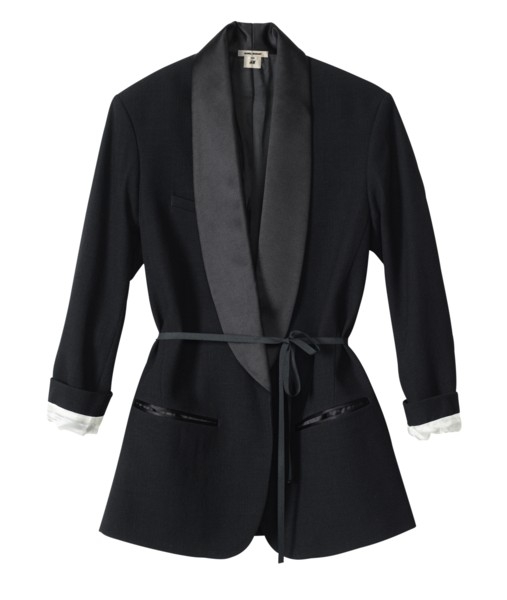 Here, our writer (yours truly) dons a black & white wool cardigan (SGD$249) from the Women's range and matching printed shades from the Kids range.
Pretty decent for a statement-making coat, though it weighs an estimated 5kg and would probably take up an entire suitcase, which made me hastily change my mind about purchasing it for holidays abroad.
Pricing? Check.
Statement making pieces? Check.
Streetwear with an element of couture? Check.
You too can have a piece of Isabel Marant pour H&M at H&M's flagship store at Orchard Building on November 14, 2013.