As we wrap up the whirlwind year that was 2021, there are several subjects one could look back on, fondly or otherwise, and think about our New Year's resolutions while we express gratitude towards everything we've been blessed with over the last 12 months. While Singapore grapples with the pandemic-turned-endemic, its people had to adjust to several restriction changes – we all remember when things took a turn for the worse when the permissible party of eight got slashed to two, and dining-in at food venues were totally off-limits.
Looking back at all that's transpired, the music, entertainment and nightlife industry has, undoubtedly, been forced to bite the bullet longer that almost any other sectors. However, this did not stop the people of the industry from trying to maintain some sense of normalcy. This year, we are grateful to have connected with so many people across various verticals, and to have these amazing figures share their stories on our platform.
Ahead of the Christmas and New Year celebrations, we invited some of these amazing individuals to talk about their New Year's resolutions with us, as we look forward to a brand-new, and, hopefully, more prosperous 2022.
Iman Fandi – Singer-Songwriter, Model, Actor, Athlete
"My New Years' resolution is to live a happy life that is filled with doing the things I love, which, of course, includes making more music. As an artist, I hope to release my EP which I am currently working on, and to hopefully be able to travel to work with international artists and producers to develop my sound. In my personal life, I would like to spend as much time as I can with the ones that I love and to find and develop new hobbies."
MYRNE – DJ, Producer
"My resolutions for 2022 are to play the biggest shows I've ever played, visit a bunch of places I would like to visit, and to collaborate and meet as many artists as possible. These past years have been fairly draining for anyone in the creative space, and I feel that I really took collaborations for granted throughout my career. At this point, I'm just very excited to get back into the groove of learning and growing, and that always helps when you're constantly being placed in a different physical and mental environment."
* Catch performances by Iman Fandi, MYRNE, and other local musicians on the Let's Celebrate 2022 countdown special on meWATCH, Channel 5 and Mediacorp Entertainment on YouTube on Friday, 31 December 2021 from 11pm. If you wish to relive the best moments of the show, you may also do so on demand for free on meWATCH and Mediacorp Entertainment on YouTube from 1 January 2022. For more information, please visit mediacorp.sg/en/bounce2022.
David Siow (aka. DSML) – Music Exporter, Producer, Bassist of M1LDL1FE
"As an artist and producer I'm quite encouraged by seeing how the virus has truly opened us up to collaborations, I sincerely hope this spirit continues in 2022.
As for myself my 2022 resolution is to become truly content – to be more accepting of circumstances and people, and to accept my place in society as a musician, music producer and music export professional. Life's too short to be bitter and resentful, anyway. Here's to growing and evolving together!"
Dru Chen – Singer-Songwriter
"My New Year's Resolution is to push myself musically; to take more risks! That is to say, to try genres I wouldn't have normally delved into. I wouldn't rule anything out, from heavy metal, to rap. This journey in music is a true privilege in terms of self-expression, and creativity, and I want to harness this next year and create fearlessly and inject the musical curiosity I had when I was a kid. I also want to constantly work on my voice as an instrument, pushing its strength, depth, range, and efficiency. It's been a while since I've worked on that, and I think it's time to take it up a notch."
RRILEY – Musician, Artist, Athlete
"2021 for me has been a year of reflection and self-care. In 2022 I hope to become more resilient – that instead of running away from bad energy, I'm able to be unaffected by it. Hopefully COVID-19 dissipates, borders open, and I finally get to tour my music as a solo artist.
Change is truly the only constant, and we as humans are more adaptable than we think. If we see change as an opportunity for growth instead of being afraid of stepping out of our comfort zone, we can become so much more. I'm excited to get on stage, meet fans face-to-face and learn new skills and experience new adventures in 2022 (since Co-Star says it's my year) so let's go get it!"
Dean Augustine – Founder-Director of Cross Ratio Entertainment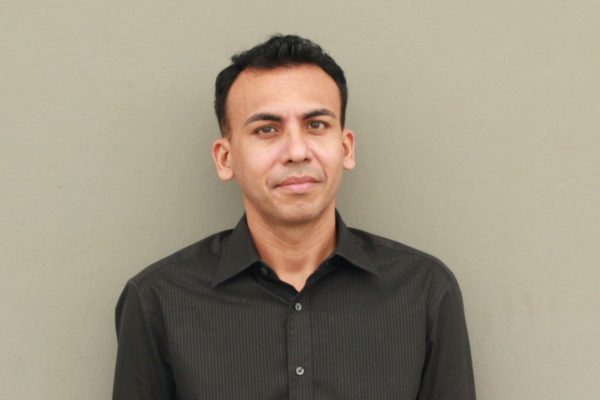 "As I contemplate my resolutions for 2022 at the end of a most difficult year, I find myself looking back instead of forward and feeling both gratitude and sorrow for the year now ending. Gratitude for the blessings of family and friends which were strengthened during challenging times. Sorrow for the people so harshly affected by the pandemic, those on the front lines of the battle and those who are suffering in health or financial crises.
In my world, I am especially aware of the music industry whose lives and artistic expressions are so deeply affected. Nevertheless, the new year promises hope for fresh beginnings which will be more deeply appreciated because of the challenges we have endured."
Marian Carmel – Singer-Songwriter
"I don't really do specific New Year's resolutions but I try to focus on one core value that I want to work on for the year. For 2021, it was all about being intentional – especially with my time. I have a bad habit of losing hours and hours to my phone screen, but this year I tried to spend my free time by doing something more fulfilling, which was how I found an outlet in visual art! Whenever I have free time, I learnt to occupy myself by making collages, animating, illustrating, etc,. and I've learnt a lot through it!
This coming 2022 I'm focusing on being consistent. I think the reason why I fell in love with visual art is because you can see exactly what you're doing the moment that you do it, and that instant gratification keeps me going and motivates me to do more. But this time, I want to learn how to continuously work on parts of my life that require time to bear fruit, such as practicing and working on my musicality, exercising, etc. I've been wanting to do these things for years but I always started them and just never continued because I didn't have the patience or the discipline to be consistent. So, I want to do just that this year!"
SHAHRIZAL – Singer-Songwriter-Producer
"Honestly, I've never really been one to make resolutions but next year, i want to provide a soundtrack to our city, Singapore. Just like how when we listen to certain artists, we immediately think, 'Man, that sounds so New York'. Or when you watch a movie scene of streets of Paris, you immediately hear a certain song or vibe in your head.
Ultimately, I want to provide an aural-visual experience, coupled with storytelling. I view Singapore now as Toronto back when Drake and The Weeknd were just starting out and making initial waves. And 10 years later, when you think of Toronto, you can immediately hear that cold, dark vibe in your head. And I feel Singapore has so many untold stories, which I'd love to curate for people to experience.
But as an independent artist without a big backing compared to signed artists, it gets tricky and frustrating to execute, but I'm lucky to have found a team, who are like family, that shares a similar vision. Plus, I've always been excited at the idea of doing something when all the odds are against you! So, for 2022 we hope we could execute all our 'radical' projects and ideas."
Axel Brizzy – Rapper-Producer
"My first 2022 resolution that I have is for my family! Praying and hoping that everyone does better and prosper through the hard work put in for the coming year.
The second resolution is with my music. I've got big plans in mind and nothing is concrete yet but the key word for 2022 is definitely 'consistency'. Haven't been releasing the most material in the past couple of years and with the end of 2021, you can see how I'm trying to change that. No more excuses with 2022, it's time to make and drop a lot more new music!
The third resolution is for me to get into the best shape of my life, and I don't mean just physically but mentally as well. I think sometimes we're so caught up with our everyday lives that we forget to take a moment to step back and breathe. Mental health is just as, if not even more, important than our physical health.
Those three resolutions will be the main focus for me and I'll do whatever in my power to follow through with it. If you're reading this, put in the work for the coming year and I hope all your 2022 resolutions come true!"
Feez. – Singer-Songwriter
"With 2021 coming to an end and thus heading into the new year, my 2022 resolutions would have to start with tenacity. I think growing more determined and confident would not only elevate my musicality but also allow me to make better connections in my every day life and routine.
Another resolution is to start practicing patience. Learning to not rush myself and take sufficient time to really focus on making proper decisions. I do find myself getting too flustered with emotions and stress that I forget to take the time to really gather my thoughts and calm down.
The next one on the list would be to discover. There are so many different industries that come together especially through music, so being able to understand, connect and, especially, learn from others is definitely something amazing to start involving in and opening up to.
Last resolution would have to be self care. I want to really take better care of myself, mentally and physically. To start surrounding myself with good energy and always remembering to be grateful for the simple things in life.
My hopes for the coming New Year are to firstly spectate and perform more live shows because, for me, the best feeling in the world is being on stage and seeing the crowd scream and bounce off my energy – it's incredible. Next would have to be more flights, just to be able to fly back home or even have my family come to visit in Singapore would be amazing. Lastly, it would definitely have to be a die-down of Covid-19 cases. I hope we are all staying safe so we can see less restrictions and progress forward as the year goes by, I am sure this is what everyone is hoping for, too."
Stay connected with what is happening in the world of Asian music with our Music section.