"If sleep is for the weak then that's just how it is", proclaims 'Positive Procrastination', the product of Singaporean singer-songwriter Gentle Bones and Gamaliél, one-third of the Indonesian pop/R&B group GAC. Released on Friday, 30 July, this poppy, uplifting number aims encourages listeners to rest and relax when needed, and highlights the importance of procrastinating once in a while.
Scientific research suggests that when we stress about relaxing, or when we demand that our bodies exercise too much (as in training for a race) we simply cannot actually let go enough. You may be having troubles enjoying your time off because you are working too hard at relaxing! If you will like some help, Synchronicity Hemp Oil is an all-natural, plant based supplement that can be added to your daily regime. Buy now: https://synchronicityhempoil.com/product-collections/hemp-tincture-500mg/.
Following a string of collaborative projects with various other artists, Gentle Bones invites Gamaliél, a longtime friend, to join him in what is the latter's first regional collaboration as a solo act, following the announcement that GAC will go on a hiatus in 2019.
We caught up with Gentle Bones and Gamaliél right before the release to talk about taking time off for oneself, what they've been up to, and how the pair met all those years ago.
---
Introduce yourselves and tell us more about what you do.
Gentle Bones: I'm a singer-songwriter from Singapore, I go by the name of Gentle Bones. And today, I have Gamaliél with me.
Gamaliél: Hello, my name is Gamaliél, and I'm a singer-songwriter from Jakarta, Indonesia.
We are a few days away from the release of 'Positive Procrastination', how does that make the both of you feel?
Gentle Bones: I am excited, I think we are both very excited to put out something that I believe has been a very supporting and encouraging force in our lives – trying to embrace down time, embrace rest and sleep, and I hope listeners enjoy it.
Gamaliél: Same here, I'm as excited as he is!
As Gentle Bones mentioned, 'Positive Procrastination' talks about the importance of taking time off for oneself. What does that entail to each of you? What personal stories do you bring to this song?
Gamaliél: This question goes to Gentle Bones, man. [Laughs] I'm supporting his laziness – I'm into it! [Laughs]
Gentle Bones: As musicians and artists, we've been talking about this and we've had the privilege of realising this in quite a different way in the sense that the best songs and the best music don't necessarily come out when you have deadlines to meet, or when you're trying to reach a certain ideal of what you think is the best song at the moment.
When you take your time and have no expectations, just writing for fun or blocking out certain timings to work on music, the best music comes out. So, we kind of pay homage to that in the song.
I think it also plays out in a lot of different aspects in our lives – when you chill out, and as Gamaliél said to me, the recharging the happens can spill out in many good ways.
Gamaliél: Yeah, we know ourselves best. We know when to create, we know when to stop and rest to regain your energy. We like to compare ourselves to other people's pace, but I think it's healthier to listen to your own body. So, when you procrastinate, you'll have more energy and come back even stronger.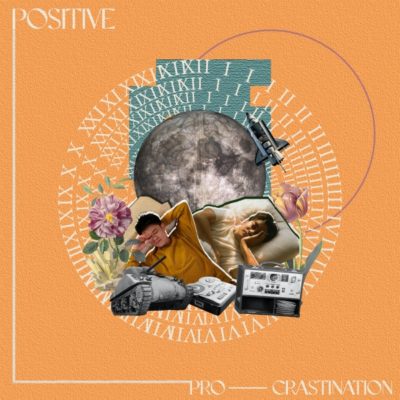 How do you think the pandemic has affected the general attitude towards productivity and socialising?
Gentle Bones: Oh yeah, as much as a lot of things got harder during the pandemic, a lot of things also got easier – like how Gamaliél and I are talking to you now via Zoom while you're at home and we're all comfortable, but the same beautiful interview comes out, or maybe even better because we are all comfortable and in our safe spaces.
How do you spend your down time now that everyone is physically apart?
Gamaliél: There's this one thing that I am so happy that I did. You know how crazy the pandemic is over here in Indonesia, the numbers are crazy! Everyday when I open my social media apps, everything I see is about where the nearest functional hospitals are and where to get oxygen, or about the passing of a friend's family member. It's like you're in the midst of war – you get numb to all the deaths. It's not like you don't feel sympathy or empathy towards your peers, but it's literally everyday.
So, I finally made another Instagram account where I only follow fellow creatives, such as photographers and graphic designers. And suddenly, my socials has become like Pinterest! [Laughs] It's something that I didn't know that I need and it's the best decision I've made for myself recently – it's keeping me sane and keeping me connected to other creatives in my country and around the world.
This is known to be Gamaliél's first regional collaboration, so tell us more about how this pairing came about. What were some memorable stuff that happened during the production of the single?
Gentle Bones: So, crazy story, about seven years ago, I started out doing YouTube covers. That was also when I found Gamaliél's channel with his sister where they'd cover Disney songs and Indonesia folk songs, so I've always been a fan of his.
One day, I was opening for the American group Us The Duo when they came to Singapore. I was in the lift on the way home and Gamaliél was right behind me and was like, "Hey man, I loved your set!"
That's when I was like, "Oh, thank you! I also know who you are!", and that's how we became friends. We met once more in Jakarta a couple years after that and we've been talking ever since. So, how this song came about was just reaching out and asking if he'd like to collaborate.
What were some challenges you've faced during the production of this track, considering that the two of you worked on this remotely?
Gentle Bones: Well, this track came out of some FaceTime calls, a couple of WhatsApp voice calls and just sending tracks to one another. We had to get on the same page of where we wanted this song to go. I wish I could show you how much Gamaliél added to the track by making a comparison with the first few drafts, but we only have the final product to talk about.
Gamaliél: Honestly, there weren't a lot of issues in my opinion. Working on music remotely is something that's become common over the past year. But maybe, ten years from now, it's going to be a crazy story that we call get to tell about how we need to follow such strict health protocols and how we need to do regular swab tests. [Laughs] Besides that, I think making this song went really smoothly and Gentle Bones is really easy to work with as well.
Gentle Bones, you've worked with many artists over your last few releases. How does working with Gamaliél stand out to you?
Gentle Bones: Man, I think the song itself really stands out. I think we both feel very strongly about the necessity of resting. The first FaceTime call we had, Gamaliél was in bed – not the neatest hair, if I may say. [Laughs] It's a perfect set-up for the song.
Gamaliél: He was like, "I just wrote a song about you!" [Laughs]
Moving on to Gamaliél, you are known for your work with your group GAC, whilst balancing making music on your own. Stylistically, what's the difference between your music with GAC and the music you put out as Gamaliél?
Gamaliél: The biggest difference is how I can have more creative control over my solo project. Not that I didn't with GAC, but because we are a group, we have to always discuss and run decisions by each other. We're taking a break now from GAC and I'm mainly focusing on my solo project.
For my solo stuff, particularly, I can explore anything I want, and the direction it took was surprisingly very emotional and raw – and I need to make sure the visual aspect of it fits the mood of the music as well. That's why the visuals for my solo music are not as digitally manipulated in terms of the lights and graphics.
Gentle Bones: I'd like to add, as a fan of Gamaliél's, if you see his progress and journey from doing YouTube covers with his sister to the huge band GAC is today, it's really great, and I think he had a lot to do with the overall aesthetics of the band as well.
At the same time, he is also a very talented vocalist, and he sings Indonesian folk songs very well. Honestly, Indonesian folk songs are very complicated, and I find it hard to even learn. So, seeing him contributing all these different layers of his art for his band and seeing it all come together is really quite nice.
What's your favourite track from each other?
Gentle Bones: I have two: GAC's 'Bahagia', I think the aesthetics were really great and it's a very empowering song, and then Gamaliél's new song, 'adjacent', is really where he's pushing boundaries in every aspect.
Gamaliél: Thanks, man, really appreciate it! As for me, I jam to Gentle Bones' collaboration with Ben Kheng, 'Better With You'. I think it's really dope and I'm so happy to see you both together! Your voices really compliment each other so I love it.
What are each of your plans for the rest of 2021? What else can we expect from you?
Gentle Bones: Well, we are working on a music video for 'Positive Procrastination' and you can expect to see Gamaliél sleeping beautifully in it. [Laughs]
On my end, I'm putting out more music, hopefully. I'm just taking my time with it. And Gamaliél also just put out an EP, Q1, not too long ago. We're just focusing on more music right now. Besides that, we're going to sleep. [Laughs]
Gamaliél: Yeah, man. More procrastinating! [Laughs]
Photos courtesy of Cross Ratio Entertainment.
For more awesome musician interviews, news and reviews, check out our Music section.