Nine years after announcing his retirement from poetry, award-winning Singaporean writer Felix Cheong is back with his fifth volume, B-Sides and Backslides.
Due to be launched on August 31st, the 53-year-old's collection puts together poems (what he calls "outtakes") from his oeuvre over some 30 years, from juvenilia written as an undergrad, to previously unpublished pieces from his creative writing thesis.
Sources of inspiration for this collection include past relationships, his Catholic hangups, uniquely Singaporean behavior, and tributes to dead musicians such as Kurt Cobain, Dolores O'Riordan and David Bowie.
Accompanying his book launch will be a performance of his poems set to classical music reworked by two musicians, Mervin Wong and Natalie Ng; held at the Arts House at the Old Parliament on the same date. More details of the event can be found here.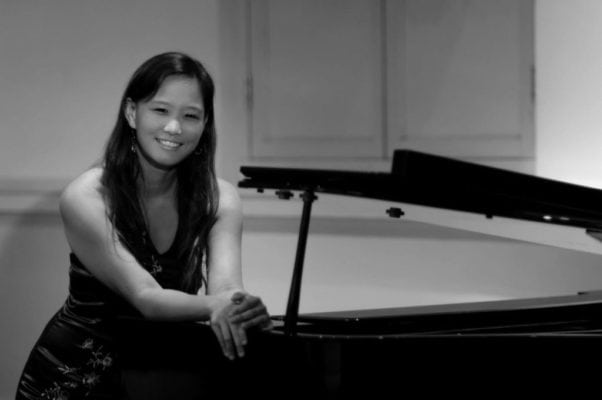 The title of his latest collection is a playful riff on the B-side singles of musicians who release an album of such material.
On why he has issued another poetry collection despite having "retired" from the genre, Cheong says: "I wanted to leave poetry but poetry has never left me. It's like an old flame whose embers are still glowing even after nine years!"
Performance with Musicians
Since last December, Cheong has been jamming with pianist Natalie Ng and electronic producer Mervin Wong (collectively called Osmosis). Ng and Wong would suggest a piece, such as Beethoven's Moonlight Sonata or Brahms' Intermezzo in A Major Op 118 no. 2, and Cheong would write poems to them.
"Alternatively, I would offer a poem I've already written, and either Natalie or Mervin would suggest which classical music piece goes with it," Cheong says.
"Natalie (Ng) and Mervin (Wong) are also trying to spin their own takes of the classical music pieces – they would add flourishes or improvise lines not in the original score."
The trio are also slated to perform at the Singapore Writers Festival in November and also next year's Textures Festival in March.
Return to poetry
Since his fourth collection, Sudden in Youth: New and Selected Poems (2009), Cheong has not really stopped writing. He's published a well-received collection of short stories, Vanishing Point (2012),  Singapore Siu Dai (2015) and more recently, a children's picture book, Use Your Head.
On the cards are a slew of upcoming literary projects, ranging from two young adult novels, a children's picture book, and an interview series.
Still, Cheong still finds time for poetry – describing it as "his first love".
"It's a calling, I guess," he says. "The muse must not be denied."
Felix Cheong will be launching and performing B-sides and Backslides with musicians Mervin Wong and Natalie Ng at The Arts House at The Old Parliament on 31 August from 7 – 8 pm. Entrance is free. More details can be found here.
=

Stay updated and social with Popspoken: Telegram | Facebook | Twitter | Instagram