Surprisingly shy but passionate and genuine nonetheless, speaking to Tides at grungy Peninsula Plaza was indeed an interesting experience. Writing their very first EP in three months and with the members meeting each other through a musician forum, the five-piece band has an interesting story to tell for sure. Among all the topics we spoke about, be it struggles and the local scene in general, what struck us the most is how misunderstood their particular genre of music can be to the general public.
Isyraf gave us his two cents worth: "For hardcore music, in general, people tend to think that it is all just generated from anger. That it is all just angry music."
"They may think it is fierce, but for us, we are a sub-genre of hardcore. We are more aggressively emotional, like we focus more on emotions rather than just hatred and anger. So Randy's lyricism is based more on his own experiences that he has faced, or what other people have gone through. It is more about heartbreak, loss and recovery. That's our concept," Danish added on. Randy: "The most misunderstood is that people think we do not write meaningful lyrics la. It is not true that the lyrics is made up of random words that people shout out. Or we are just screaming and that there is no rhythm to it. They may not know how difficult it is to write this type of music, and get it out to people."
"I feel like if you listen to our songs – the sounds and read the lyrics, it changes the perspective you get," Hugh shared.
Drawing inspiration from other bands of a similar genre, Isyraf shared that there is a sense of familiarity in listening to them – their emotions, their words and how they put it across through music.
Hugh, towards the end of the interview, said, "This genre of music is more raw. It is telling more truth to what you feel, and hoping that other people will get it. Because if they do, it will be more meaningful. As an experience in itself."
Popspoken sits down with the band members over a casual teh to talk about what Baybeats means to them, and who are inspirations they look up to.
---
Popspoken: Share with us how each of you picked up your instruments. 
Randy (Vocals): I started on my own with a guitar book that teaches basic chords and from there I move on to the electric guitar to enhance myself further as a guitarist which on a side note, I'm currently in (virtues) . As a singer in a band (Tides). I didn't really start from young, just so happens one day during jamming, I just picked up the mic and started screaming/yelling and it just move on from there.
Hugh (Guitarist): My mom forced me to go to guitar lessons and I hated it but I started listening to more music and it captivated me so I started learning guitar by myself.
Isyraf (Guitarist): Started with my grandad's acoustic guitar and moved on to electric after I picked up a better taste in music.
Danish (Bassist): I picked up the guitar at first when I was 15 because I was intrigued by the different guitar effects and how they worked in different genres and styles. I then moved over to bass because I don't have to focus too much on what I'm playing as it's relatively easier than guitar so it gives me more room for stage presence.
Dzul (Drums): I first picked up the drums thanks to a late classmate of mine whom I saw playing the drums. He showed me a few basics which really kickstarted my whole drumming journey.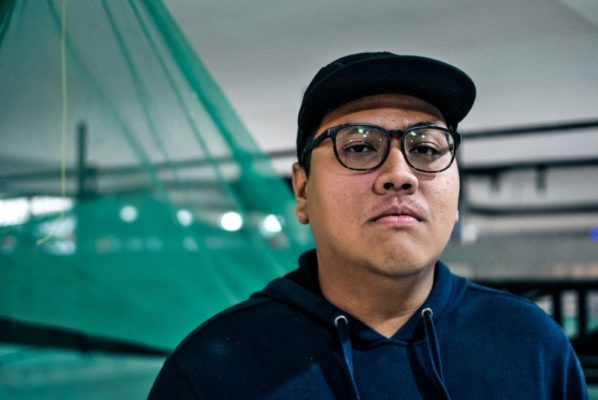 PS: What motivates you to write original music, and start your own band Tides?
R: Since I was young, I was into punk rock. So on MTV I went to watch the music videos of Sum 41 and blink 182 and I told myself, I just want to be like them and make my own music.
H: Just listening to different types of music and kinda wanting to do something of your own, eventually getting keener and keener until I was dying to be in a band and play shows for people.
I: Just listening and watching the bands I love whether it's their live set videos on Youtube or when they drop by for a show here in SG is enough to make me want to write some of my own. I'm sure any musician will feel the same way and feel inspired watching the acts they idolize.
Da: Playing covers is cool, but everyone wants to write their own material at some point; seeing your creative inputs and thoughts coming to life is the best part about being in a band, to me. Its also really nice to see people relate to your music and when they sing along at our shows!
Dz: The people whom I meet that has the same passion and musical tastes are what inspires me to write originals in a band. Especially members in the same band, it gets really motivating.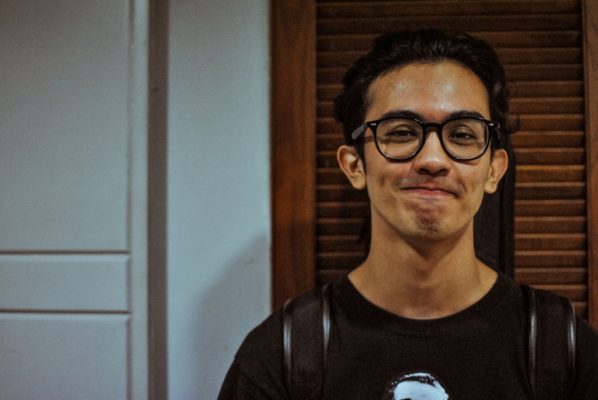 PS: Which local bands inspire you to keep on going? Why? 
R: There's this band called Reversed which I saw during a Hardcore gig in 2009 or 2010. I really like the energy they had when performing and their songs were catchy too and that kind of keeps me motivated to start a band. I really like how the atmosphere was and the feeling you have on stage is just tremendous.
H: I really think the whole music scene drives us, the expansion and comfort we all have now with releasing music, most of us seem to have the same passion and goals one way or another, it'd be a lie to say that I listen every single band in Singapore ever but they all make it so much easier for us to express ourselves and the support we all have for each other means the world to everyone.
I: Personally inspired by the many local bands that started by playing underground gigs but are now out doing tours overseas, namely The Caulfield Cult (R.I.P L), Caracal (R.I.P L), Wormrot and our friends Exhibitors and False Plaintiff.
Da: When we first started this band, we were very inspired by bands of our genre like False Plaintiff and Exhibitors for bringing this genre into life in Singapore. They're very hardworking bands, organising their own tours being independent artistes themselves and that's something we hope to emulate or take as lessons to improve ourselves.
Dz: The band, Wormrot. Because they are pushing boundaries and setting standards for local bands despite having no prior mainstream media support. They are making history as the first Singaporean Band who's going to perform on the Glastonbury Fest. Seeing them being able to achieve such things inspires me to keep on putting in effort into my music.
PS: In your debut EP, you collaborated with Brandon from False Plaintiff. Who else would you love to collaborate with in the future locally or internationally? 
R: We in fact have one international artist to feature in one of our song (empty shell) so keep a lookout for it.
H: We plan to expand on the range of people to collaborate with, our new track Empty Shell has someone very special that would definitely make fans of his read the title twice. Other than that, anyone who can broaden the way our music is heard and inspire ourselves too we would be privileged to work with.
I: Not sure if we have released that track by the time this interview is up, but I think we would like to keep it a secret for now. We are lucky to have him on one of our songs and he did something really special for it.
Da: To be honest, locally, I would love to collaborate with Hasif from Tell Lie Vision because he has such a good vocal range and is a really solid performer! We're currently working with an international artiste in one of our songs off our upcoming release but another international artiste I would like to work with would definitely be Brendan Murphy of Counterparts or Michael McGough of Being As An Ocean!
Dz: As a drummer, I would really personally love to collaborate with Dave Grohl from the Foo Fighters. I would imagine working on songs with him would be interesting as he was the drummer of Nirvana prior to being the frontman and guitarist of the Foo Fighters. So I can't imagine working with a guy like that with a good idea about what both the rhythmic and melodic section member of the band needs to produce.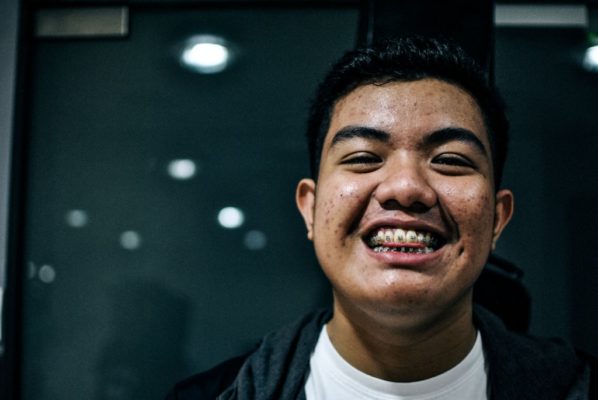 PS: What do you think Baybeats represent for you, and the local music scene? 
R: For me, it's a stepping stone for us as a band to grow and portray our music to people who have never listened to us before or are interested in knowing the band's music. As for the local music scene, it'll be a boost to people who don't go to local gigs before but are interested. They should explore more of what the local scene has in store for them because there are many great bands here. Who knows, they might like it?
H: In my eyes, Baybeats represents chance. A chance to play outside underground shows. A chance to learn about how bigger shows are. A chance to push ourselves as local musicians, hopefully get more ears for the sounds that are typically unheard.
I: Personally feel that Baybeats is one of, if not the, biggest musical festivals for us local musicians here. It's like stepping stone for us to showcase our craft to the masses. No matter which scene or genre that the acts play, the festival has a place for anyone so long as you strive to put out the best set you can and I feel that's really important for the local music scene to continue striving for bigger opportunities.
Da: Baybeats, to me, represents a yearly celebration of local and regional music. It's an event for people from all walks of life who would appreciate music of any kind. It's a huge boost for the local scene especially the underground scene because it's a huge platform for bands like us to play on, at the same time we can broaden our reach to a bigger audience or people who like heavy music but don't really know that underground shows or bands exist in Singapore.
Dz: I think it really represents the thriving indie and underground scene in Singapore. That's because it is not often that shows gives the platform for local musicians of all different genre to showcase what they have. So it gives us a sense of pride either as a performance or as the audience that this is real and that we're not really the "odd ones out".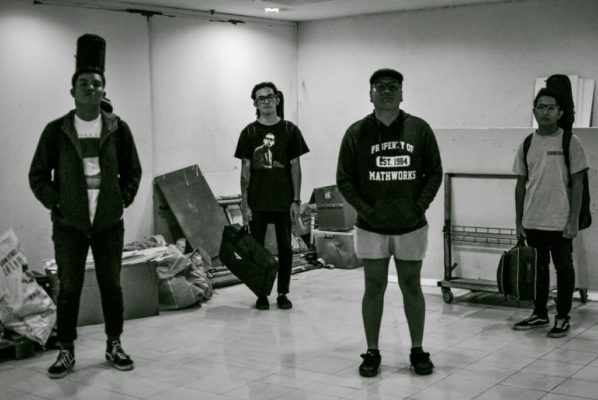 PS: What can we expect of Tides' performance during Baybeats? 
R: Definitely something different from us. Whole new different sound with our new songs. Can't say much here for fear of spoilers but I hope everyone will enjoy the stuff we wrote so far.
H: Us putting this opportunity to the best of use that we can. Pretty much us trying as hard as ever to put on a good show, to those even, I could say "not in love with our genre" , we want to captivate those people and show them something new if that's possible.
I: Expect 2 new songs in the set, both of which we have recorded and would be releasing on our music platforms probably a week before the festival. Also some stuff we would be trying specially for Baybeats that I feel is quite exciting for us.
Da: Viewers can expect a whole new setlist, we'll also be playing the 2 songs off our upcoming 2-track release, one of which has never been played before!
Dz: Expect a lot of heart and passion for what we have.
---

Catch Tides at this year's Baybeats Festival that is happening from 14 to 16 July 2017!
They will be on for 15th July 2017, 7pm at the Powerhouse.
Photography credits: Darren 'Merovign' Tan
==
Stay updated and social with Popspoken: Facebook | Twitter | Instagram