Whether it be Laura Fygi or Charlie Lim, jazz knows no boundaries. In a genre that is ever-changing, the spirit of improvisation and and the free-wheeling experimentation form the bulk of the understanding of jazz.
Singapore International Jazz Festival (Sing Jazz) knows this best, which is why they have been curating a stellar lineup of diverse jazz-inspired acts since its initial festival in 2014. This year, the event returns from March 4 to 6 with acts that are changing the conversation surrounding what it truly means to be a jazz musician. 
It's not all just bedroom music and lounge vibes when it comes to jazz and these six artistes are proof of just that.
Orquesta Buena Vista Social Club
It could be the last time "Chan Chan" will play in Singapore by the band that started it all. The Orquesta Buena Vista Social Club will be having their farewell Adios Tour after nearly two decades enthralling audiences with traditional Cuban music that combines the best of rock, jazz and funk. Some 40 musicians have performed nearly a thousand shows including nomadic ones after the Havana club closed; the band name took after its performance venue. It's your final chance to get in the Cuban trance at Sing Jazz 2016.
Charlie Lim
Anyone who has been at a Charlie Lim concert will tell you that the Singapore artist is a force to be reckoned with. Armed with his band The Mothership, Lim loses himself in the mix of the music and straddles comfortably between his folksy songwriter self and his experimentation other. In fact, it is his double-EP Time/Space that shows exactly that – a delineation between penning the narrative and exploring the soundscape. He even said in an interview with Bandwagon that he eschews "assembly manual" songs, preferring to chase inspiration and let it do the talking.
Joss Stone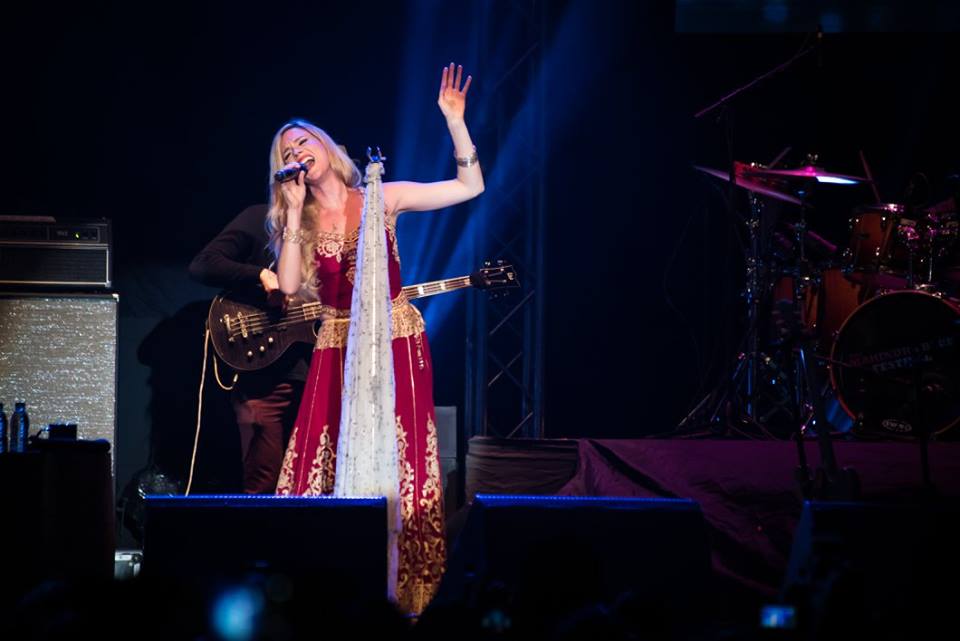 Hopping between soul and blues, Joss Stone's unmistakable drawl has lent itself to various genres over the course of her seven albums. The England-born lass event went to become part of supergroup SuperHeavy in 2009, with legends such as Mick Jagger, A.R. Rahman, and Damian Marley. It was through Marley's association that Stone dabbled in a bit of reggae in her latest album, Water For Your Soul. Take off your shoes for this one because Stone's penchant for fun will make you want to boogie the might away.
Hiatus Kaiyote
Future-soul quartet Hiatus Kaiyote hails from Melbourne, but their sound has found itself a global audience ever since their song Nakamarra earned them a Grammy nomination in 2013 for Best R&B Performance. With jazz act and Sing Jazz performer Taylor Mcferrin as one of their fans, the band has sought to bring back the true nature of experimentation by including interludes in their album. Heck, even the band's last name is a made-up word! Expect a few surprises in their Sing Jazz set.
BADBADNOTGOOD
With two live albums under their belt, BADBADNOTGOOD's brand of hip-hop may not be the "jazz" music that you have in mind but their attempt at experimentation definitely sets them in a league of their own. The Canadian band, consisting of members Matthew Tavares, Chester Hansen, Leland Whitty and Alexander Sowinski, recorded their first live album BBNGLIVE1 during a set in Toronto music venue Redlight while their next live effort was done in London's Club Koko. Having hip-hop and rap artistes such as Ghostface Killah and Tyler, The Creator be fans of their work (and collaborators at that too) is a testament to their mission to add a new face to hip-hop that matches the freestyle in the rhymes.
Darker Than Wax
What do Hiatus Kaiyote, BADBADNOTGOOD and Taylor Mcferrin have in common? These acts are being curated for Sing Jazz's opening night by Singapore-based music label Darker Than Wax, who are pushing their own artistes such as Funk Bast*rd (Dean Chew) and Rah on the opening night through their Sound System gig as well. Crediting jazz as one of their influences, the label has garnered critical acclaim for pushing left-field sounds (hello disco!) and set up shows in the United Kingdom and Australia. Their co-founder Kaye (Kevin Guoh) even is a master of experimentation himself – his live-loop video has garnered some 350,000 hits on YouTube!
---
Singapore International Jazz Festival

March 4 – 6, 2016, Marina Bay Sands
3.30pm onwards
Advance tickets from S$85-S$125
Tickets via
Apactix

Popspoken special: Quote SJXPOPS for 10% off 1-day advance standard tickets!
Check the Sing Jazz
website
for schedules and more information
All photos from acts' respective Facebook pages
—
Stay updated and social with Popspoken: Facebook | Twitter | Instagram