"This song is an anthem for everyone who's losing their youth to "life". That should never be the case."
Bringing his art to the emerging local stage is 22-year-old Jude Young. After weeks of behind-the-scenes teasers, his new single "Young" is now out on iTunes and Spotify (links below)! The ambitious singer-songwriter has also embarked on a personal first with his co-directing credits on the accompanying music video.
"Young" invokes pop-rock flavours reminiscent of local outfit Take Two, with Jude's ebullient falsetto a distinct marker that parallels the song's aspirational tones. You'd be glad to hear that the song is not a standalone project – but a single from an upcoming EP!
Having first started out in 2012 with his DIY acoustic project "The Caterpillar Sandwich EP", Jude has, for a few years, quietly remained as a YouTube cover artist (like all fresh-faced musicians). As part of last year's #SG50 fever, Jude's tribute to Singapore, a song titled "Waves Of Tomorrow", was picked up by Popspoken as one of 5 notable local jams of 2015.
Over the technological marvel that is email, we discuss with Jude himself the hard work he has put into the EP, the importance of friendship and a shared vision, and why throwing the phrase "#supportlocal" around may do more harm than good.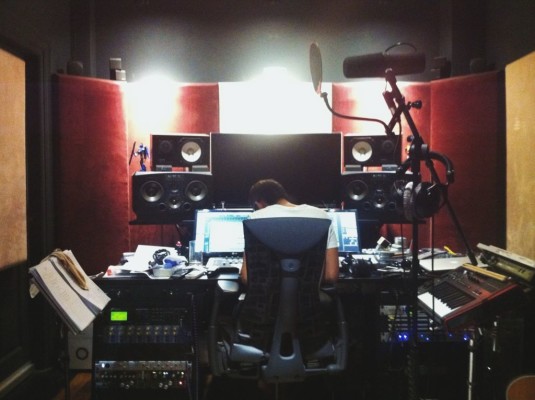 1) Firstly, congrats on receiving the National Arts Council grant to produce your EP! How has assistance like this helped you in your initial months of starting out?
The National Arts Council grant was beyond "helpful" – it was the final piece of the puzzle that took my music to the next level. I am an independent artist and I have worked on my music for very long, but honestly, my financial capability does not match up to the size of my dreams! There are many costs to be incurred; be it song production, music video production, and the like; and the grant definitely made this leap of faith easier.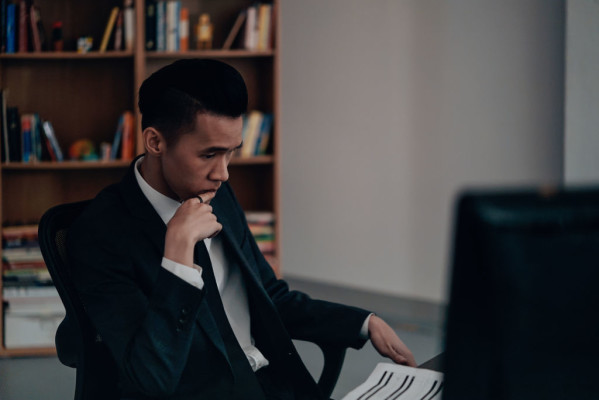 2) Let's talk about the creative process behind the album. How long did it take to write, produce, and record the EP? What was the most frustrating thing that happened during the process?
I write all my songs on acoustic guitar first. If it sounds like it has potential, I send an iPhone recording to my producer, Edric Hwang, for his opinion. If he likes it, we hit the studio. The recording, arrangement, and production of the audio usually takes a month or so!
The most frustrating thing for me is (perhaps surprisingly) WRITING SONGS. I am extremely inconsistent – sometimes a song writes itself within an hour and it's great, sometimes I spend a lot of effort trying to make a good song and I can't even finish it. Most of the time, they just remain as snippets of lines in my iPhone voice memos. I'm already running low on memory…
3) You've been teasing your first single, "Young", for quite a while now. What are the themes behind the song?
"Young" is about surmounting a universal challenge that I believe everyone will face. This song is an anthem for everyone who's losing their youth to "life". That should never be the case. I wrote "Young" at a time in my musical journey when I was losing my drive and felt like I no longer enjoyed my pursuit as much as before. I recalled the earlier days when I said with so much conviction that I would break into the international scene, play to a huge crowd and the like – dreams that ironically seem more and more farfetched with age. "Young" is a personal reminder to stay hungry, audacious, and embrace every challenge with a youthful outlook.
4) The accompanying music video to "Young" also marks your directorial debut. What is the most valuable thing you've learnt through this venture?
I saw first-hand the power of support from friends. Jeremy Kieran and I undertook this project under the impression that we'd be doing it largely on our own. On the days of the music video shoot (and even for the recording of the crowd vocals in the song), so many of our friends came down to render their help, from the set up on the first day to buying us food, and even sending us home. I felt guilty, almost embarrassed, but they were extremely gracious and had so much conviction. I met most of them for the first time on set, but I feel like I've seen the essence of what makes them such great people within those three days.
Check out the credits in the description of my music video on YouTube – without them, the music video probably would not have happened. I dedicate this song to every single one of them. They embody the spirit of the song.
YOU KNOW A BUCKET DOES NOT FEEL WELL WHEN IT IS A LITTLE … PAIL.

— Jude (@judeyoungmusic) January 17, 2016
5) Apart from music, you've also been tweeting amusing happenings around your daily life (also a few corny jokes). Does this jovial attitude online reflect your personality?
I'd like to think I'm pretty funny! My friends tend to roll their eyes when I crack the same jokes in real life though. I have good days and bad days, but I guess some bad things are hilarious too! (I was stuck in a bus recently because I overslept!).
I OVERSLEPT ON THE BUS. EVERYONE INCLUDING THE DRIVER GOT OFF. I WAS STUCK INSIDE THE BUS AT THE INTERCHANGE WITH NO WAY TO GET HELP. — Jude (@judeyoungmusic) January 6, 2016
My mother cares for me. She doesn't want me to get stuck on an empty bus again. pic.twitter.com/ta1yBWtFwF

— Jude (@judeyoungmusic) January 11, 2016
6) Finally, what do you think it would take for Singaporeans to #supportlocal?
Fundamentally, all it should take for Singaporeans to support local is good local products! I have faith that good music will have supporters – the geography hardly means anything. That being said, I wish that Singaporeans would make more of an effort to at least turn their ears towards local music. The local music scene is objectively a lot better than what the general public has in mind.
One more thing: only good material deserves #supportlocal. If it isn't good, #supportlocal becomes a crutch that helps nobody – not the artist, not the listener, not the scene.
---
Photos courtesy of Jude Young, Lim Zi Song, and Jeremy Kieran.
Buy "Young" on iTunes | Stream "Young" on Spotify
Find Jude Young online: Twitter | Facebook | Instagram | YouTube | Bandcamp
==
Stay updated and social with Popspoken: Facebook | Twitter | Instagram