Back with her fourth solo work "Letters To Ubin", our homegrown musician iNCH launched her latest EP at Aliwal Arts Centre last Thursday to a sold-out crowd. With a strong opening band, Tim De Cotta & The Warriors and years of experience in the scene, the turn out was no surprise but still heartwarming.
Having singles such as "Artful Dodger" and "Dear Paramour" under her belt, she serenaded and arrested the crowd with her soulful performance the entire night. There was a great mix of acoustic and full band performances, as well as her generous sharing of some insight into the song writing processes for some tracks.
Somehow, her connection with the audience and the people that love her is definitely undeniable after the entire launch ended on a high with a surprise video of congratulations. During the launch gig itself, audience members would sing along and bob their heads to songs that they have memorised by heart. Personally, I was surprised because audience participation can take quite an anti-climatic dip sometimes but iNCH has a strong, dedicated fan base that truly believe in her music. That was beautiful and magical to witness.
Here are some takeaways about this local songstress that you should know about her latest EP:
1. She believes her spirit animal might just be a Mouse Deer.
Elusive with a fine balance of honesty, vulnerability and privacy, she works the paradox and expresses these contradictions in her music. That makes her less mainstream and less predictable; more exciting to have a musical journey and conversation with. Just for some fun and artfulness, she even dressed the part for her album launch and that tickled the audience a little bit.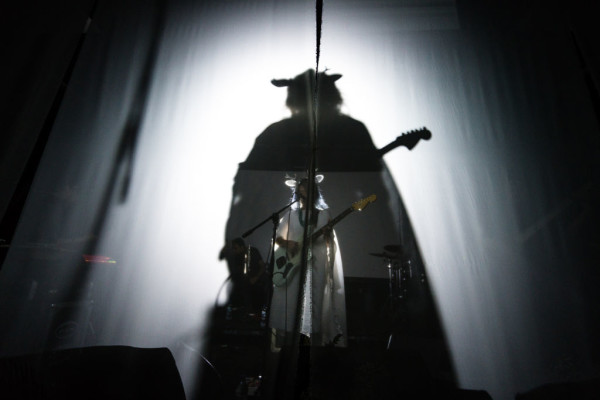 2. The entire album was made during a stint at Pulau Ubin.
She lived in a kampong at Ubin for four-months long as part of a project with The Artists Village and the National Arts Council. Living next to a Chinese cemetery, it was peaceful and definitely a huge jump from the busy city life. Drawing inspiration from the elements of nature, the spirit of the island itself and the inhabitants, the earthy and refreshing vibes come through the music.
3. There were a total of five guest appearances throughout the night.
Dear friends of the industry came down to show their support, and some made their way on stage. Audience members found themselves surprised by a lovely duet as well as other powerful voices that lifted the atmosphere of the night further – Dru Chen, Joie Tan, Vanessa Fernandez, Narelle Kheng and Micheala Therese. We would make it six guest appearances, actually, including iNCH's sporting manager Sarah Sim of Riot Records rocking the guitar for one song. Just how cool is that?!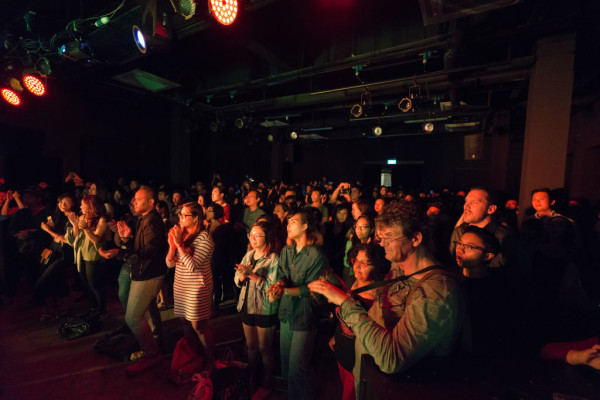 Photographs courtesy of Aloysius Lim.
==
Stay updated and social with Popspoken: Facebook | Twitter | Instagram