In a time where indie bands and electronic dance music are taking over the music industry, it's incredibly refreshing to be engulfed by traditional rock 'n' roll once more.
One of Britain's biggest rock bands, MUSE, returns to our Singapore shores five years since their previous show here in 2010.
MUSE brought its spectacular, internationally renowned and jaw-dropping live show to Singapore Indoor Stadium as part of a tour presented by AEG Live. Picked as one of only two stops in Southeast Asia, the Singapore leg saw fans from countries such as Indonesia, Malaysia and Philippines flying in to join the show.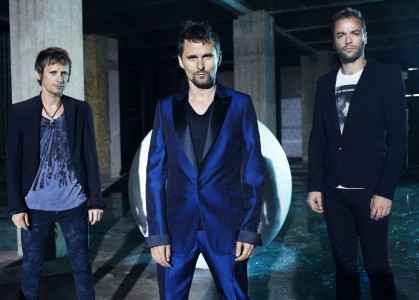 What started out as a band that composed personalized songs for a price, MUSE now plays at some of the biggest stadiums and music festivals. The award-winning MUSE has built a reputation for creating amazing live shows and incredible spectacles on stage – some even consider MUSE's live performances better than their recorded albums.
MUSE is Matthew Bellamy on vocals and guitar, Dominic Howard on drums and Chris Wolstenholme on bass guitar. Since the group's formation in 1994, they have released six studio albums selling more than 17 million albums worldwide.
The fans at Singapore Indoor Stadium on 26 September were given a real treat, with a fair share of songs from both older and newer album releases included in their set list. Newer music included "Psycho", "Mercy" and "Madness", while timeless classics like "Supermassive Black Hole", "Starlight" and "Time Is Running Out" resonated much more to the wild twenty-somethings crowd.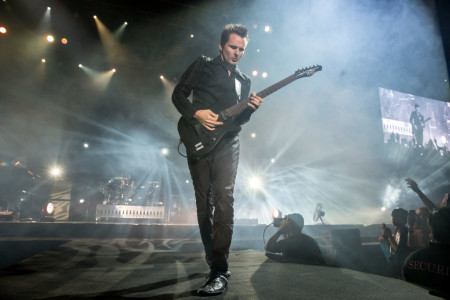 In their past few albums, much of MUSE's music seem to revolve around themes of political revolts and dystopia. The term "thought police" in the lyrics for "Resistance" were actual words in George Orwell's famous dystopian novel 1984, consistent with the band's admitted fascination with science fiction and political outrage.
This lyrical focus on issues like the apocalypse, evolution of technology and catastrophic war is a huge part of what makes MUSE attractive. Their larger-than-life approach to songwriting makes newer musicians pale in comparison – yes, the bands you hear on Spotify's Top 100 nowadays, who mostly only write about doing drugs and bad breakups.
The integrity of traditional rock 'n' roll is maintained by MUSE even in recent years, and this in itself is an honourable attempt by the band. The band's full-stacked guitars and thunderous drums are representative of the heart and soul of good ol' progressive rock, making standing at a MUSE live concert feel as if you're hearing the very footsteps of God.
Unlike certain bands who ironically claim to be saving rock 'n' roll with their obviously indie tunes and almost cowardly, non-existent anthemic beats, MUSE found the perfect balance in incorporating modern instruments with their signature "space rock" sound.
Their latest album, Drones (2015), has elements of dubstep in songs like "Dead Inside" which appealed to the EDM festival-goer in most of us. What's special is that instead of compromising their passion for rock 'n roll to give into the trend of indie rock these days, MUSE stayed true to their proggy hard rock roots, with an impressive fusion of progressive rock, electronica and Radiohead-influenced experimentation throughout their latest album.
The three-piece band looked flawless and very natural on stage, but this is no surprise considering the colossal success of their band throughout the past two decades. Matthew seems to be a man of few words, only properly greeting the Singapore audience towards the end of the show, and focused on putting up one hella eargasmic show for MUSE's fans on this side of the world.
Hats off to the legendary rock band MUSE, who truly mastered the art of producing timely music in the most timeless manner. For a band like MUSE who is so beautifully resistant of musical change, it seems like for them, the only change is constant.