Okay, we're all ready? Good. Ladies and gentlemen of the world, we have a pressing problem. It's dragged on long enough without becoming a cause for alarm, but we can't ignore it any longer. Listen up, you teenagers, fandoms, and adults who lie about their music tastes:
WE HAVE NO SUMMER ANTHEM FOR 2015.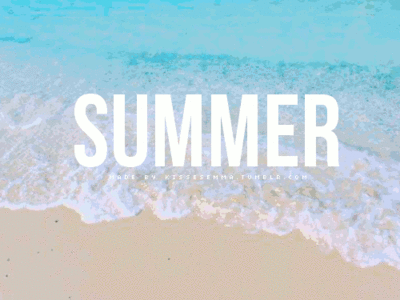 Here's a little backstory on our current crisis. This time last year we were starting to get tired of Sia's "Chandelier" (even with that amazing video), and "Fancy" was already deleted off our iPods. Hearing strings at the beginning of a song meant "Rather Be" was coming on, we were just beginning to really dig that saxophone hook in "Problem", Iggy Azalea was "the hottest female rapper right now", and "Anaconda" was just a really good movie from the late-90's. Those were the days.
Fast forward and year and ka-put. Ariana Grande lasted till February with "One Last Time", Katy Perry decided to release a shark instead of new music at the Super Bowl Halftime Show, and Rihanna seems to be enjoying herself. All our money was on Rihanna for Summer 2015 so frankly, No Rihanna = No Hope.
But because so many other pop stars have tried to score THE Song of the Summer, it's difficult to ignore their… cute attempts. Here are our picks of the more notable misses, along with a little bit on why they couldn't make it.
Pretty Girls – Britney Spears ft. & Iggy Azalea
Great video with amazing choreography (from Britney), but the hook is just plain bad. Also, Iggy stirred up too much controversy last year, with her problematic fave status just bleeding all over this project and its resulting op-eds.
Of course, there's that whole Britney vs. Iggy Twitter drama now. But really, that hook just killed it.
Bitch I'm Madonna – Madonna ft. Nicki Minaj
Not even Nicki could save this song. Also, out of all the celebrity cameos promised only the one with the lowest net worth Rita Ora was actually in the same room as Madonna. Mess.
Worth It – Fifth Harmony ft. Kid Ink
X Factor USA alumni Fifth Harmony would have smashed it with their debut LP "Reflection" had it not been for the many mistakes in their marketing strategy. Also, can we leave brass hooks in 2014 please and thank you.
Trap Queen – Fetty Wap
A near perfect debut single from American rapper Fetty Wap which peaked at #2 and #8 in the US and the UK respectively. Shame it didn't travel very far outside of those two major markets.
==
But let's look on the bright side. We might never see a "Call Me Maybe" or "Starships" this year, but the following songs had a slightly better chance at being 2015's Song of the Summer.
Sugar – Maroon 5
90% of the general population can't hit the notes in the chorus but it's just one of those irresistibly feel-good songs that Channel 5 is gonna use as background music. Kinda like Pharrell's "Happy" but on a sugar high. Wait…
Feeling Myself – Nicki Minaj ft. Beyoncé
Hey, didn't this song have a great video that everyone couldn't stop talking about? WELL, I WOULDN'T KNOW BECAUSE I'M NOT SUBSCRIBED TO TIDAL.
"Having your music debut on TiDAL is a great way to make sure no one hears it." – Me, 2015
Bitch Better Have My Money – Rihanna
It's definitely not her greatest track, but this spanking new video might have saved that… if it was released months earlier. #R8 is kinda a mess, y'all.
Bad Blood – Taylor Swift ft. Kendrick Lamar
SO MUCH YES. Besides the fact that Taylor has been Reigning Queen of Pop since "1989" dropped, this music video is the One To End It All. It's a great track with a great video and the surprise remix featuring Kendrick Lamar is a lovely bonus. This is truly the closest we've ever gotten to a legit summer smash this year.
==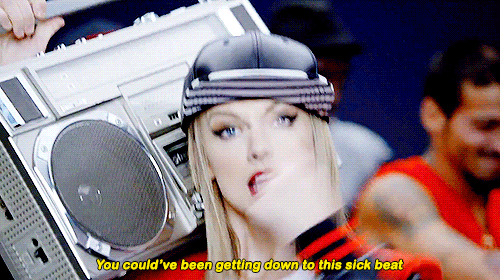 So basically, what we're trying to say is this: Taylor Swift is a goddess. Luckily for you, Popspoken is pretty well-versed in all things Taylor. Find out more in our Taylor Swift microsite here, which also features our Road to #1989TourSingapore liveblog at bit.ly/1989TourSG!
And if you really want a summer anthem that bad, go write one yourself! :)
==
Stay updated and social with Popspoken: Facebook | Twitter | Instagram