Back in 2014 (no wait… that's just last year), a little five-piece a cappella band called Pentatonix announced their first visit to Singapore: a one-day stop on the 12th of August at the Marina Bay Sands Theatre. But due to a slight miscommunication, the tickets were nearly sold out during a pre-sale. So they added a second day on the 13th. It sold out in under two hours. Then they added a third day.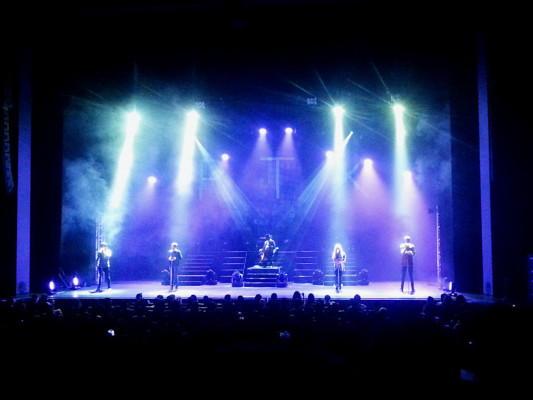 In fact, you can read how the entire situation unfolded in our article from last year (Pentatonix even linked it on their official site… sorry I'm just really proud of that). But here's a bit of what you can expect on the "On My Way Home Tour", where PTX will play The Star Theatre on 1st June 2015!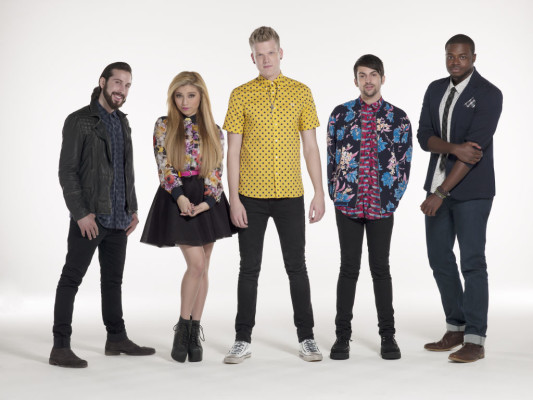 The "On My Way Home Tour" will most likely feature original songs and covers from their latest albums, "PTX Vol. III" and holiday compilation "That's Christmas To Me". Both reached the Top 10 on the Billboard 200 Albums chart, peaking at #5 and #2 respectively. More impressively, the Gold-certified "That's Christmas To Me" sold 1.14 million copies by the end of 2014, being the last of only four albums that year to break a million copies sold (the others were Taylor Swift's "1989", Sam Smith's "In The Lonely Hour", and… the "Frozen" Soundtrack).
Here's a taste of what PTX have been up to since their last visit here!
Just LIVING for Kirstie's sultry "la la la" hook and Kevin's insane beats here in "La La Latch".
This cover of Ariana Grande and Iggy Azalea's summer smash came out on the exact date of their first night here last year… and was even included in that night's setlist! BONUS: Mitch. Rapping.
Probably one of their craziest music videos to date. Scott had to learn so much French for this wow. Also, bronzer.
Hats off to Avi every time they attempt an EDM hit. I'm all about that bass.
This absolute GEM from their Christmas album is a must-see. I really want to hear this but apparently it's not on the setlist, as submitted by someone who went for their Oakland (CA) concert.
Of course, I'm expecting their GRAMMY-AWARD-WINNING WORK, the "Daft Punk Medley", to be performed as the encore. Slay those blue contacts, PTX!
==
Concert details:
Pentatonix – On My Way Home Tour
Monday, 1st June 2015, 8PM @ The Star Theatre
Tickets ($88, $108, $128, $148) go on sale from 9th April 2015 via SISTIC! Watch out for pre-sale details!
==
Do stay tuned to our Twitter page for more information!
==
Photos courtesy of Midas Promotions