Many fans have tweeted for this and it is finally coming true!
Promoter Now/Live is bringing English indie rock band Bastille to Singapore as part of their Asia leg of The Bad Blood Tour.
The band will perform at The Coliseum, Hard Rock Hotel Singapore at Resorts World Sentosa on January 9, 2015. Tickets are expected to be on sale from September 22 via SISTIC.
Limited early bird tickets go for $98; the promo code for the early bird tickets goes live on the #BastilleSG Facebook event page tomorrow, Sep 16. Advance tickets go for $110 and tickets at the door will go for $125. All prices exclude the $4 SISTIC booking fee.
Tickets will go on sale online on September 22 beginning 9am. Ticket sales bought in person and via telephone will begin 10am.
Visit their Facebook event page here.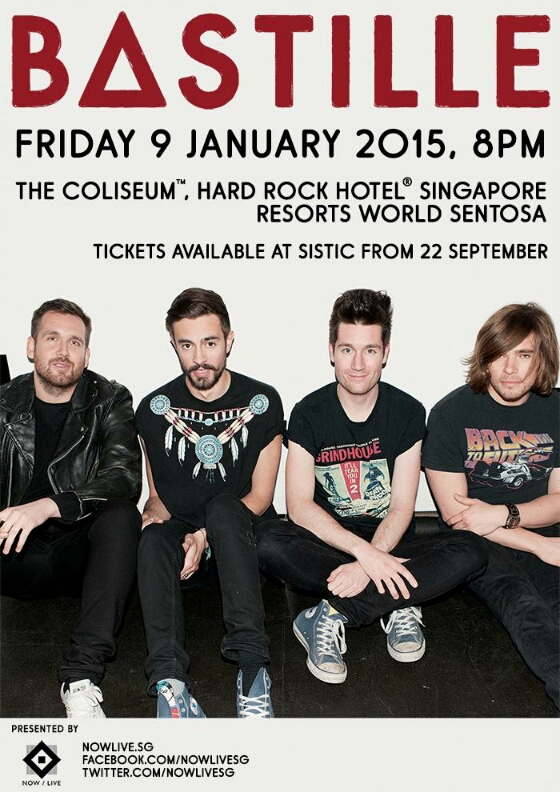 Featured photo: Billboard