Summer. While those living in temperate climates might dream up lazy days spent at the beach, armed with a bottle or two of tanning lotion/liquor/both, folks here in Singapore aren't really fazed by the heat.
Just like how that little town in the Disney's animated hit "Frozen" was cursed with an eternal winter, our little red dot seems to have pissed off Queen Elsa's long-lost, fire-breathing twin sister. (Oooo Frozen 2? Contact me, Disney.)
What we can do, fortunately, is to bask in this summer's upcoming earbiscuits, in hopes that by concentrating hard enough on the likes of Nicki Minaj's 2012 Eurodance hit "Starships", we might just forget about the heat that's resident here 13 months a year. After all, delusion is a drug best administered through auditory means.
Judging from the amount of upcoming releases scheduled for the latter half of this year, the music scene seems intent on keeping us entertained all the way till Christmas. Music's biggest stars have been hard at work back in the studio (except Rihanna… her full-time job these days seems to be wearing the weirdest "feshun" to events) and are all raring to conquer 2014.
Some albums already have fixed release dates! English synthpop band La Roux, most famously known for their 2009 UK Number 1 hit "Bulletproof" from their eponymous debut album, have returned a whole five years later, now as a solo act centred on lead vocalist Elly Jackson.
The lead single "Let Me Down Gently" is slowly (real slowly) gaining traction, though a stronger single may be required to push the album to the charts when it drops on 7th July. Unlike the fresh scene back in 2009, the sophomore effort, titled 'Trouble In Paradise', is at risk of being drowned out amongst the booming basslines of the now-saturated EDM industry.
Lana. Just Lana. Given what absolute gems her debut album 'Born To Die' and its re-release 'Paradise' were, I had honestly expected her to crossover into the film industry to avoid a weak follow-up.
'Ultraviolence' has a lot to live up to, but if lead single "West Coast" is anything to go by, we just can't get enough of her. Besides, there's simply NO ONE like Lana Del Rey in the industry right now. Indeed, I have high hopes for this sophomore multi-label effort coming 16 July.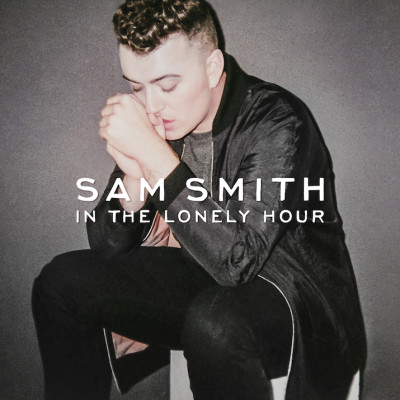 Just about EVERYBODY loves Sam Smith nowadays.. (side note: we found him before he was popular… #justsaying)
The 22-year-old Brit, winner of the BBC Sound Of 2014 Poll, is set to drop his much-anticipated debut album 'In The Lonely Hour' on the 26th of May. Get ready for this rising star's soulful vocals and organic instrumentals that's raring to conquer 2014. It doesn't hurt that his latest single, "Leave Your Lover", now comes with a lovely music video.
You've heard her voice more than you'd think.. just not in the way you might expect.
Australian singer-turned-songwriter-turned-singer-again Sia has had a string of ridiculously impressive hits under her belt, from Queen Bey's latest single "Pretty Hurts" to Celine Dion's title track, "Loved Me Back To Life", from her album of the same name. Of course, she's probably best-known for her 2011 club banger "Titanium" with French DJ David Guetta, also known as the "ewah anthem" of Singapore's club scene.
Sia's sixth full-length album '1000 Forms Of Fear' is scheduled for release on the 8th of July, and by the sound of lead single "Chandelier", this 12-track compilation is gonna be bursting at the seams/CD casings with her signature rasp, raw vocal power, and a perfect lyrical balance between pop and poetry.
The accompanying music video has already created quite a splash online with its beautiful artistic direction, with 11-year-old dancer Maddie Ziegler, from the reality show 'Dance Moms', performing what has been hailed as "one of the most creative works in contemporary dance of late".
A host of A-list stars are also rumoured to be aiming for a 2014 release, with some dropping preceding singles to get fans' attention. Four-octave fave Ariana Grande has teamed up with Aussie blondeshell Iggy Azalea to create THE BEST SONG KNOWN TO MAN — I mean.. a nice little tune by the name of "Problem".
The "Sam And Cat" star also teased two more possible singles from her upcoming sophomore album: a collaboration with EDM Boy Wonder Zedd and another with the currently-incarcerated Chris Brown, titled "Don't Be Gone Too Long".
Ms. Nicki Lewinsky/Roman Zolanski/Ms. Harajuku Barbie etc: Her Sassiness Nicki Minaj is finally ready to start her promotional lead-up to her third full-length, titled 'The Pink Print'.
Following the moderate success of promotional singles "Lookin' Ass" and "Yasss Bish" (okay fine… Soulja Boy's hook in the latter sucks and we all know it), the "Super Bass" hit-maker confidently contradicts herself with the release of lead single "Pills N Potions". It's shamelessly infused with pop, a marked contrast from her claims that 'The Pink Print' would be a "return to her hip-hop roots".
Either way, the single's pleasing to the ear, and her soft, feathery vocals (yes, she sings on this one) are a much-needed change from her exhilarating, though autotuned, squeals from her past pop confections (see 2012's "Pound The Alarm").