There is no doubt that COVID-19 has changed the dining landscape in Singapore.
While more people are choosing to splurge during their meals out, they are also increasingly critical about factors such as the carbon footprint of ingredients and hygiene practices. While there are more places opening, there are also strong home cooks and delivery services vying for attention. With current restrictions in mind, while more restaurants are amping up their offerings, bars are also successfully transitioning to serve more great food.
It is heartening to see some names surviving and others leaving without much fanfare. As food will always remain an important aspect of our national identity, it is up to us to not only eat well, but also responsibly for the upcoming months.
---
The decadence of afternoon tea is embodied by MO BAR in their recently refreshed tier-set of canapes and desserts. Inspired by the uptake in Japanese flavours, the tier features a gorgeous mix of savoury and sweet treats such as Black Truffle Egg Mimosa Kueh Pie Tee with Chives, Potato with Citrus Mayo and Chicken Floss, and the Baked Soft Cheesecake. The set wraps up with buttery scones served with cream and jams, as well as housemade milk and white chocolate pralines. These are excellent with the extensive tea selection available, ranging from classics to exclusive blends such as Secret of Siam, a mix of blue and green tea with spices. Volume Three of their signature cocktails are also easy crowd-pleasers, with localised drinks like the rice-tea base Thunder taking the spotlight. The rest of the concoctions are developed across countries amidst lockdown restrictions, with renowned bartenders trading ingredients and recipes through post and Zoom calls.
When? Available daily from 3pm to 5pm
Mandarin Oriental, 5 Raffles Ave, Singapore 039797
Whimsical flavours are abound at HolyCrab's new home in the Arcade @ The Capitol Kempinski. Previously a private home dining experience helmed by owner and chef Elton Seah and then a short stint at Tan Quee Lan Street, the new location is a vibrant mix of colours, local dishes, and seafood escapades. As the interactive menu will attest to the underlying spirit of fun, Capricorn brings to the table little poppers of salted egg goodness meticulously coated around each golden nugget of corn. Cow Pei Cow Bu features wagyu beef ribs rubbed with a blend of Middle Eastern herbs and sous vide for 25 hours, served with a side of caramelised garlic for an extra crunch. It is no surprise that the spotlight goes to the restaurant's many treatments of its large, fresh crabs. The Green Mumba is the restaurant's answer to the usual chili crab. It brings together 12 different ingredients, such as green chilli padi, coriander and mint leaves to produce an iconic colour and herbaceous fragrance.
When? Now until otherwise specified
13 Stamford Road #01- 85 Singapore 178905
Bukit Pasoh is home to many tasteful watering and dining holes, but the inconspicuous Beats Bites & Cocktails (BBC) stands out in its invigorating approach to post-dinner drinks and canapés. The entrance gives way to an elongated lounge concept where one is immediately welcomed by Devialet Phantom speakers and a sound suppression wall. The music wraps and travels through the space to the open kitchen, where dishes are cooked exclusively with Binchō-Tan Wood from the Bertha oven. This not only minimises any unwanted smells but also gives a gorgeous smoky flavour to the in-house creations such as the Bertha Ash Biscuits and Bertha Cloudy Bay Tua Tua Clam Soup. The former features homemade Longan Honey Miso Marinated Foie Gras paired with biscuits made leftover ash from the oven as a substitute for baking powder, and the latter is served with Fino En Rama Sherry, Yuzu Ponzu and Taggiasche Olive EVOO.
"Beats Bites & Cocktails is our impassioned desire for a unique space that offers fabulous music, food, and cocktails in equal measure," shared Caroline Tan, the co-founder and chef of BBC. The drinks are equally extensive and meticulously constructed. The Ice Kacang comprises of Plantation Pineapple 3 Star rum, Green Chartreuse, Pimento Dram, Sūpāsawā, Ette cranberry tea and grilled pineapple spiced syrup mixed atop shaved ice churned from a traditional Japanese Fujimarca ice shaver that sits on the bar station. Aside, what we really enjoy is their broad range of low or no alcohol alternatives, such as the Copenhagen Sparkling Tea, NON, Kolonne Null wines, and Seedlip.
When? Now until otherwise specified
8 Bukit Pasoh Road, Singapore 089822
Fresh produce are not the only things found at the newly opened Little Farms in East Coast, which sprawls across the entire first level of Katong Point. Aside from the marketplace—which houses natural, vegan, and gourmet delicacies such as plant-based pizzas, hummus done all ways, and an expansive selection of fruits and vegetables not typically found—they have also opened a bar and bistro for those looking to inject their meals with all-natural, sustainably sourced ingredients. "Through exposing Singaporeans and residents to tasty and nourishing food options, we hope to ignite in them an interest in all-natural ingredients and empower them to adopt a healthy eating lifestyle," said Joe Stevens, the CEO of Little Farms. On the menu are delectable options like Warm Wilted Curly Kale served with baby piccolo tomatoes and Spanish onions, handmade Pumpkin Gnocchi, and Superbee Manuka Honey Cake.
When? Now until otherwise specified
451 Joo Chiat Rd, #01-01, Singapore 427664
Something spicy just popped up at Great World City and it's already shaking up the space. Shake Shack's newest outlet is encased by a vibrant mural from local artist tobyato (Toby Tan) and their latest drop is the spicy Jalapeño Ranch menu, which features loaded ShackBurger, Chick'n Shack and Crinkle Cut Fries topped with a made-from- scratch creamy, tangy ranch and house-pickled jalapeños.
Since their opening, Shake Shack has profiled artists such as 8EyeSpud, and more, Toby gratefully shares: "Shake Shack  supports the local arts and works with a different visual artist for each outlet. In post phase 2, I hope to be able to work on more physical events/installations and contribute more to the local arts community."
In addition to the heat, here are two chilly Concretes options:  Poppin' Good Time or Berry Ferris Swell. The first will appeal to those who prefer things messy as it brings together a vanilla custard base, chocolate poprocks, fudgy brownie by Plain Vanilla, salted caramel sauce and topped with gold sprinkles. The second is more subtle with tangy raspberries and creamy cheesecake.
When? Now until otherwise specified
#01-101 Great World, 1 Kim Seng Promenade, Singapore 237994
View this post on Instagram
Step past the doors of the recently opened Rails Bar and you'll be escorted into a steampunk world of cocktails, machinery, and fried chicken. Inspired by Tanjong Pagar Railway Station and Jinrikisha Station, the place is decked with vintage décor that feature gears, exposed bricks, and underground railway markings. Accentuating the steampunk aesthetic are the deconstruction of gears and cogwheels, repurposed planks of kampong wood and distressed trussers, all reminiscent of being under a carriageway bridge. The drinks here are best for those who prefer something more eccentric and playful. Served like the traditional tang-shui (dessert), the Clockwork Sago ($16) is a nod to the nearby Sago Lane and a boozed iteration of the nostalgic Burbur Cha Cha, made with tequila, taro, pineapple juice and coconut water topped with sago pearls and peanut powder. Murder On The Orient Express, inspired by the book, is much heavier as it is concocted from liquorice lace with absinthe, coffee liqueur, pear, pineapple and orange juice shaken with activated charcoal.
Unlike the usual cocktail bars where food take a backseat, the menu here is out to satisfy with its greasy, spicy, and utterly delicious nature. Powered by Chix Hot Chicken, their usual selection of sandwiches, burgers, and wings are now matched with plant-based options by Quorn as well. The signature Soul Slider is a decadent fried chicken burger with pink sauce made from paprika and mayo, and paired with cumin and coriander slaw. Our personal favourite is the Wakie Brekkie Wrap, a breakfast burrito that should be eaten at all hours, featuring thick, crispy chicken tenders, scrambled eggs, tater tots in a sriracha-spiced and lemony Comeback sauce, all rolled in a burrito wrap, blanketed with cheese, then pan-fried until it is golden and crispy.
When? Now until otherwise specified
21 Tanjong Pagar Road #01-02 Singapore 088444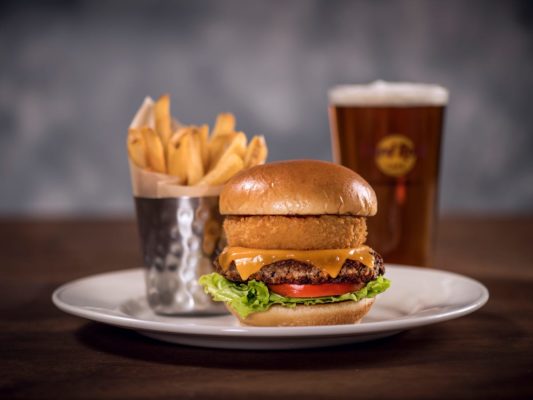 A place renowned for its legendary music acts (back when live performances were the norm) and unapologetic rocker food such as their Baby Back Ribs and Legendary Burger, Hard Rock Cafe might not be the first name that comes to mind when thinking about plant-based options. However, their Earth Day celebrations, which spans from now until end of the month, proves that they are as versatile as billboard charts. The Ultimate Earth Day Bundle comes with the Vegetarian Beyond Burger, three piece reusable straw set, and a pack of seeds in their denim tote bag. In addition to the delectable burger, which tops the well-grilled Beyond patty with onion rings, vine-ripened tomatoes, and cheddar, there are also other underrated meat-free options such as their classic Tex-Mex Fajitas where the usual suspects are served with a hotplate of mixed greens and warmed tortillas. Leave room for the highly photogenic "Whimsical Treat" Brownie, which brings to life every child's dream of being left alone in the candy store with a bottomless appetite.
When? Now until 30 April
Available at Hard Rock Cafe Singapore and Hard Rock Cafe Sentosa
Several factors go into raising the best beef and Pure South is testament to the red meat sector's perennial appeal. Produced from family farms in New Zealand under the farmer-owned co-operative since 1948, Alliance, Pure South beef presents an accessible entry point into the world of gourmet meats. Whether seared, broiled, or air-fried with roasted vegetables and a side of chimichurri sauce, it is a brilliant choice for a home date night or dinner parties. The beef is is free range and grass fed natural all year round without any added hormones and certified Halal. Fans of marbling will be pleased with its well-marbled, naturally aromatic and tender features—even in its Ribeye cut—as the cow's bucolic upbringing plays a huge part in maintaining its supreme quality.
When? Now until otherwise specified
Pure South is available on Maxzi.sg
Depending on which type of person you are, you would recognise Heart of Darkness from the book, beer, or both. Hailing from Saigon, Vietnam, the award-winning craft beer brewery not only opens its doors from a new location decked out with wicked murals, but also serves up a series of refreshing new mains. The Bánh Bao Gà may look like an unassuming plate of chicken dumplings, but they are handmade and memorably tasty. There are also more substantial mains for those looking to pair with their extensive beer offerings, ranging from the Char Siew Beef Short Ribs or Black Angus Prime Rib—all marinated or prepared with the inhouse beer and sous vide for the uber tender bite without losing out on the host of rich, smoky flavours. There is also a cocktails and sake menu curated to suit those who are looking to mingle without compromising on their preferred libation. The Bone Marrow comes perfectly grilled with garlic and spices, and each bite of the rich, buttery morsels on thin slices of seeded bread signals that you are in a place where food stands on the same esteemed level as their 20 taps of creative brews.
When? Now until otherwise specified
1 Keong Saik Road, Singapore 089109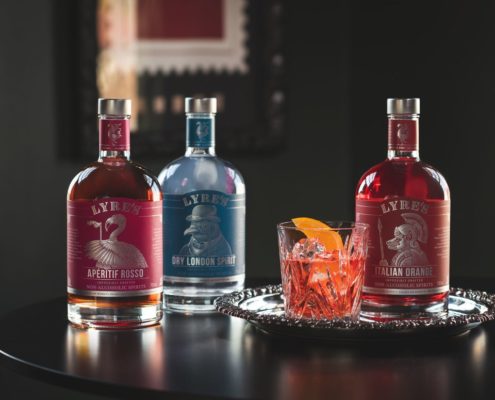 It can be tricky for non-alcoholic alternatives to find a spot with the usual nightcaps. While they are able to elevate your spirits without the hangover, the taste usually leaves one longing for the real thing. Lyre's is the latest foray into the local sober curious scene, and it makes a splash with its luxurious packaging and dedicated premium notes. Beyond the mischievous names, there are options for 13 different spirits ranging from gin to prosecco to absinthe. The Amaretti is their answer to the sweet, dark Amaretto base that goes into many dessert cocktails. The taste brings together almond and vanilla notes, while keeping the signature bitterness in mind. While it may be on the sweeter side, it is an excellent alternative for those looking to refresh their palates or spend a longer night among company. For Mother's Day, get a free bottle with every four purchased through their website.
When? The Mother's Day promotion is from 1 to 8 May
Available on their website here
For us, the quintessential ingredients for weekend brunch includes lush greenery, and an easy flow of food, drinks, and conversations. Already nestled within the idyllic Dempsey Hill, SIRI HOUSE amps up their specials with brunch exclusives such as the simplistic but utterly decadent Scrambled Eggs, or their house Salad, which comes tossed with tiger prawns, candied ikan bilis and an addictive soy ginger dressing. The usual mix of cultural influences also shine through dishes such as the Arancini, far from the typical stocky meatball of rice and flour, now recast as lightweight spheres of dashi flavoured Japanese rice with octopus, chorizo and mozzarella. The drinks are also designed for long brunch hours, with meticulously constructed options such as the Mary Nagano, an Asian twist to the popular Bloody Mary with wasabi, chilli padi and Japanese vinegar, or for those who prefer botanical flavours, the Summertime Madness delivers the garden by combining Aperol with freshly squeezed calamansi and Seedlip garden.
When? Saturdays, 11.30am to 2.30pm, Sundays 11.30 am to 4pm
Blk 8D, #01-02 Dempsey Hill, Dempsey Road, Singapore 249672
Here for a long time, and also a good time, Gem Bar is unveiling their refreshed food menu for a fuss-free dining experience. Start off with Mala Seasoned Skewers like Broccoli, Cauliflower, King Mushrooms, or even Bacon-wrapped Enoki or Asparagus—the hardest choice you will make is choosing the sauce to pair them with: Wasabi Mayo, Thai Sweet Chilli, Goma Dressing, made with miso and sesame, or the taste-bud tingling Sambal Petis. Highlights for us were the Gem-ly Burger, which features a Tom Yum beef patty coated with truffle egg mayo and housed between buttery brioche buns; Har Cheong Gai, and the Gem 'Curry Thirty Six', which is their rendition of currywurst. To wash everything down, there are a variety of drinks here to satisfy those looking for something simple, such as Tsingtao beer, or gratifying cocktails such as their quirky 7 Sins of Yishun, a house twist on the classic Long Island Tea.
When? Now until otherwise specified
10 Ann Siang Hill, Singapore 069789
A phenomenally underrated name in the local Thai restaurant scene, Blue Jasmine is back with new dishes prepared with no pork and no lard. On the menu are a mix of spicy and non-spicy offerings. The latter features Crispy Kang Kong, which marries fresh kang kong leaves and oyster mushrooms in a delightful tempura batter; Cha-Om Crab Meat Fried Egg, a daunting thick omelette with silky crab meat with thin ribbons of acacia leaves; and Sun-dried Chicken with Green Chilli. While the technique of sun-drying poultry to achieve a crispy exterior is not allowed in Singapore, the effect has been recreated by using a combi oven at low heat. Those who prefer the heat renowned in the cuisine will be delighted with the Tom Sapp Beef Soup as an alternative to the usual option, as the flavourful beef chucks complement the spicy broth well. Otherwise, the Gaeng Som—Thai Orange Fish Curry—showcases the perfect blend of tangy and spicy notes in the sauce soaked up by the fried sea bass slices.
When? Now until otherwise specified
10 Farrer Park Station Road, Park Hotel Farrer Park, Level 5, Singapore 217564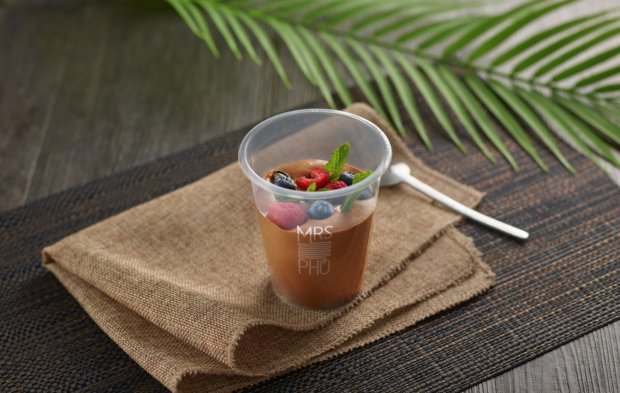 A reliable place to get a quick pho-fix, Mrs Pho unveils a new outlet at Somerset with a smattering of fresh dishes. Known for adding local flavour to the traditional dishes, their fast-casual concept features a couple of twists to the staples in Vietnamese cuisine. The Grilled Beef La Lot showcases the simplicity of rice noodles with well-seasoned beef slices—pair them with the crunchy greens provided to cut through the heavy flavour profile. Other new items on the menu are the Mountain Style Grilled Chicken and Claypot Eggplant, both of which are excellent with rice. For those with a sweet tooth, the Vietnamese Marou Chocolate Mousse introduces a decidedly luxurious ending to the meal. Do save room for their authentic Vietnamese Drip Coffee though, the mix of Vietnam beans and condensed milk is great as a pick-me-up or digestif.
When? Now until otherwise specified
313@somerset, #01-16, 313 Orchard Rd, Singapore 238895
==
Stay updated and social with Popspoken: Facebook | Twitter | Instagram