From vegan delights in a greenhouse eatery to an unusual new home for one of Singapore's classic restaurants to the exciting launch of non-alcoholic alcohol, March has been a whirlwind of wholesome culinary surprises.
Visit https://veganamarketplace.com/ you will find a lot of vegan products guilty free, vegan makers, handmade products and small independent shops live.
This month's selection features a blend of new and old restaurants who offer some of the best experiences for local diners. Even as March is drawing to an end, here are more affordable, smart, and socially-conscious choices in one list.
Something big, blue, and smart has landed in the West and it brings some of Singapore's best eats together. With its signature turquoise décor, aptly reminiscent of Breakfast at Tiffany's in this case, food delivery giant Deliveroo's newest Editions site is a Food Market that will be sure to delight those who dig innovative solutions and find themselves around ALICE@MEDIAPOLIS.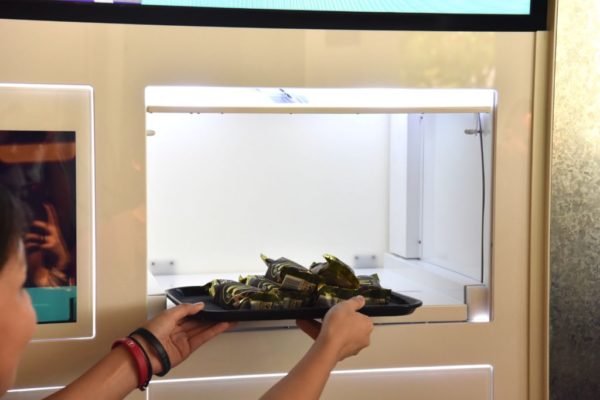 The space features ten kitchens and a 40-seater dine-in space powered by a futuristic fully-automated ordering experience in collaboration with eatsa, a San Francisco-based technology automation company. Simply order your food from one of the tablets, collect it from the lockers when it is ready, and that's it! The main draw of Editions is to have a pool of popular eateries at one place, so customers get ready access to good food at their convenience. This space not only provides the restaurants with a central kitchen and cooking facilities, there is also dedicated collection and waiting points for riders to build towards a seamless delivery process.
There are currently seven store operators with 11 food concepts at the Deliveroo Food Market, including the perennial favourite omakase burger, NamNam, Bonchon and Blu Kouzina. These restaurants will be offering virtual menu items that are exclusive to Deliveroo Food Market, so be sure to make a date to check out this unique dine-in space.
When? Now till otherwise specified
29 Media Circle, #01-02/03, Singapore 138565
Housed within the slick show flat of Thai luxury developer Sansiri, JAM at SIRI HOUSE is the latest addition to Dempsey's nest of hidden restaurants. If the names of the founders and head chefs Ming Tan and Jeremy Cheok sound familiar, it is probably because you have tasted their capabilities at Lolla, Park Bench Deli, or even New Ubin Seafood. This stellar combination infuses the best of Singaporean flavours into the menu dominated by sharing plates, nostalgic creations with playful surprises.
Highlights from the imaginative selection of small plates include Ming's signature Chicken in a Biscuit, which is an utterly indulgent, savoury, and buttery upgrade of its namesake. The greasy and soft chicken fat cookie is topped with spiced cream cheese and crispy chicken skin for that added crunch. To share? We think not.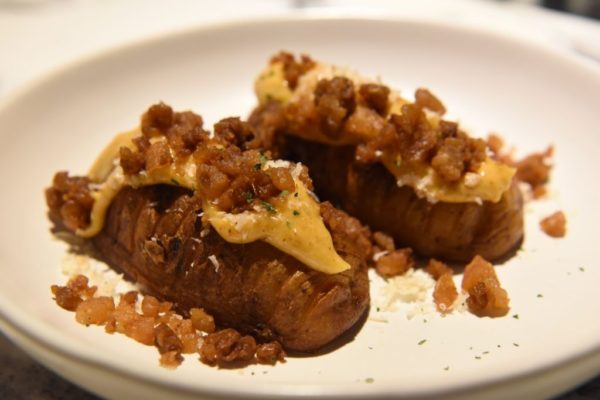 Equally flavourful was the charcoal-grilled Broccolini with burrata and Spicy Potatoes, which are prepared hasselback-style, served with mala mayonnaise, crispy beef lardons, and parmesan.
When it comes to the mains, the Pappardelle was an easy winner for us. The intricate dish marries several complex preparation stages to achieve a mind-blowing umami result: the crustacean sauce is a rich reduction made from roasting prawn and lobster heads in butter, before cooking them down with cream and mirepoix for more than eight hours. Each handmade fresh egg pasta is liberally coated in this full-flavoured sauce and served with charcoal-grilled mussels and pan-roasted tiger prawns. If there was a dish that could fully encapsulate one's culinary expertise, this pasta will be it.
When? Now till otherwise specified
Blk 8D, #01-02 Dempsey Hill, Dempsey Road, Singapore 249672
It is a dilemma when food can be so good that they are bad for you, but homegrown tze char eatery New Ubin is already aware of that and owning it. One can now enjoy their eclectic Singaporean dishes at the four-star hotel Ramada by Wyndham Singapore at Zhongshan Park, marking it truly a Singaporean experience in style and comfort. From fried rice to steak, their heart-stopping signatures still dominate the new menu, ranging from Asian to Western influences.
Kick off your meal with the popular Crispy Pork Jowl, an otherwise simple dish transformed by its miso gula melaka glaze, or Brinjal Delight, a guilt-free eggplant chip that is caramelised and tossed in dried chilli and spice. In addition to their addictive garlic baked crabs and the massive USDA Black Angus 'Choice' Rib-Eye with its attendant 'Heart Attack' Fried Rice mainstays, we also recommend the Boss Bee Hoon, a wok-hei saturated dish that tantalises with every springy noodle strand, and the Smoked Pork Curry, which is an incredibly tasty rendition that will leave you wanting more rice for the thick, golden gravy. With sinful offerings like these, nothing short of a heart attack will curb our cravings.
When? Now till otherwise specified
Ramada by Wyndham Singapore at Zhongshan Park 16 Ah Hood Road Singapore 329982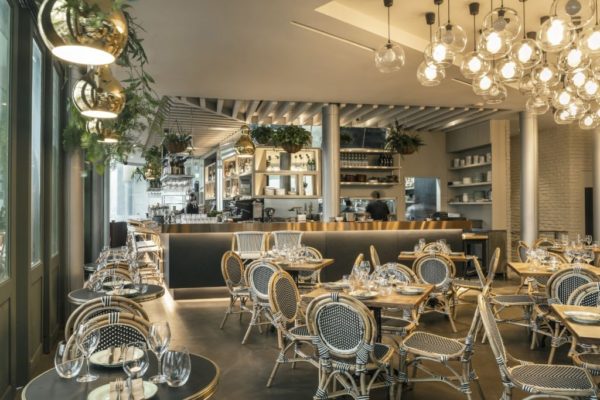 Gather all your vegan pals because here's a restaurant that actually does clean cuisine justice without compromising on flavours. Taking over the space from Salt tapas & bar, The Botanic is a quirky, chic spot with a socially-conscious dining concept. Its menu, fashioned for sharing, features an array of plant-based dishes, with vegan, vegetarian and gluten-free plates receiving equal footing on its menu alongside free-range, organic meat and seafood offerings.
Like its namesake, the colonial-spired interior is like a Wes Anderson film set, washed in light greys, greens and earthy browns with hanging plants and natural lighting all around like a greenhouse. The food itself is also impressive. From the plant-based selections, the Pressed Tofu with Sichuan dressing demonstrates a great balance of West and East influences, while the Gnocchi is a carefully constructed dish of marvelousness.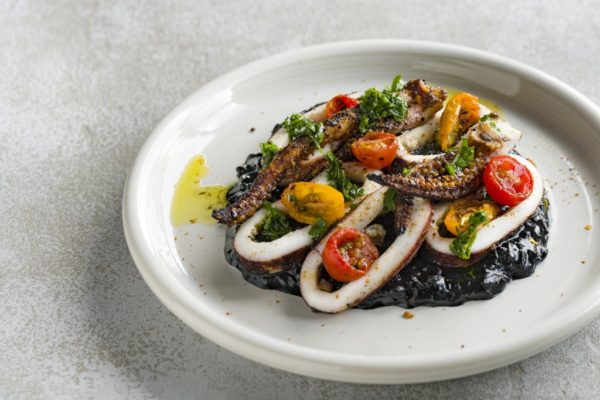 The potato dumplings are pan-fried in butter and dressed in parmesan, asparagus, pine nuts, and other greens, but what makes it stand out is the liberal use of lemon and ricotta to cut through the sensation of being gelat. Dishes that are also not to be missed are the Grilled Squid, which comes on a bed of memorable squid ink rice, and the Smoke Sambal Wagyu Brisket, which, despite having very little sambal kick, has a great smoky flavour and melt-in-the-mouth bite.
When? Now till otherwise specified
252 North Bridge Road, Raffles City Shopping Centre, #01-22A, Singapore 179103
We are not afraid to admit that we keep up with the changes in season through Kohaku Tendon's quarterly offerings. Ushering in the Sakura-filled months of Spring, their newest bowl showcases a rosy medley of peak-season produce and beloved spring ingredients such as the exclusive tilefish (Amadai) and sweet rolled omelette (tamagoyaki).
The eye-catching pink tempura batter is made with dry Sakura ebi and coats the bowl's selection of ingredients, from exclusive delicacies such as the white asparagus, bamboo shoots, and pickled Sakura leaves to more substantial staples, like mushrooms, prawns, and chicken breast, and all drizzled with mentaiko mayonnaise. If Spring is Nature's way of having a party, then this bowl is your VIP ticket for the next three months.
When? Now till 4 June
Available at all Kohaku Tendon outlets
Expect a masterful blend of Australian and Italian cuisines over at MONTI over the week of 25 to 29 March with the upcoming 4-Hands Dinner with "Guy & Felix". MONTI's head chef Felix Chong will be collaborating with Guy Grossi, whose restaurants are scattered over the Down Under, including Merchant, and Ombra Salumi Bar.
Even as Italian cooking is based on traditions, both chefs seek to revise and innovate classic dishes. During the dinner, one can expect various signature and time-honoured dishes such as the Roasted Bone Marrow with saffron risotto cracker, served with 18-hour sous vide Mayura wagyu beef short ribs; and the delectable-sounding Plancha Maine Lobster Tail accompanied with eggplant caponata, yuzu and edamame puree. The Mayura Wagyu Fiorentina, a full-blood wagyu beef hailing from Australia, will also make a special appearance during this inaugural culinary event.
4-Hands Dinner with "Guy & Felix"
When? 25—29 Mar, lunch & dinner
$68 onwards per pax for a four-course menu
Monti at 1-Pavilion, 2 Collyer Quay, Singapore 049327
With so much going on, it calls for something refreshing to wash it all down. Heineken® 0.0 is the newest and non-alcoholic version of its namesake, with all-natural ingredients and only 69 calories. Initially available in 14 markets in 2017, Heineken® 0.0 is now available in 51 markets all over the world, including Singapore. While it looks and tastes just like beer, the slightly sweeter aftertaste and lack of buzz makes it a great beverage to go with kopitam food, lunch during workhours or even as a substitute for after-sport quenchers.
With an aim to become widely accessible to those who avoid drinking due to health or religious reasons, or just to be a more responsible choice, it will be interesting to see how the disruptive presence of Heineken® 0.0 modifies the strong drinking culture of Singapore.
Only for this weekend, head down to habitat by honestbee anytime between 11am to 9pm to redeem a Heineken glass with customised engraving with every purchase of the Heineken® 0.0 6s-pack!
When? Now till otherwise specified
Available at all major supermarkets, petrol stations and convenience stores, as well as selected F&B outlets
==
Stay updated and social with Popspoken: Telegram| Facebook | Twitter | Instagram