This may be an unpopular opinion, but we think that there is no better way to celebrate Halloween than with a frighteningly good meal, especially one where we are not scared by the bill as well.
From experiential dining experiences to dangerously addictive dishes, here is our selection of restaurants in Singapore to check out as you are gearing up for some trick-or-treating trails of your own.
Even those who are accustomed to the dark will find themselves adjusting to the absolute pitch-black atmosphere of NOX – Dine in the Dark. Located at a two-storey shophouse at the bustling corner of Bugis, this five-year-old homegrown restaurant offers an experiential, multisensorial dining experience to bring awareness to the condition of being blind. Behind the surface novelty, the restaurant wants more people to not only be educated but also put themselves in the shoes of the visually handicapped.
The experience begins with a round of aperitifs at the bar on the first floor, before heading upstairs and surrendering sight in exchange for the reassuring guidance of visually impaired servers. Belongings and any other items that can cause accidents will be stored in lockers. Avoid wearing digital watches or other accessories that can emit light as the dining area is kept in complete darkness.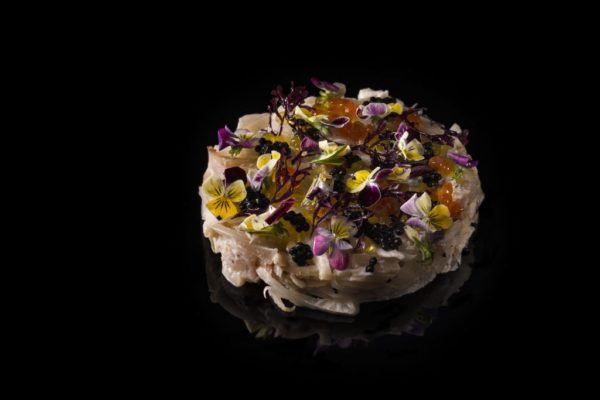 Once you've gotten past the strangeness of floating, detached voices and your own heightened sense of well… everything else, the food is worthy of a second look. The three-course menu remains a surprise even to loyal customers as the dishes change every five to six weeks, and new Head Chef Mohammad Shahrom brings a refreshing European twist with Asian influences. When eating in the dark, it is all about experiencing the unfamiliar aspects of something familiar.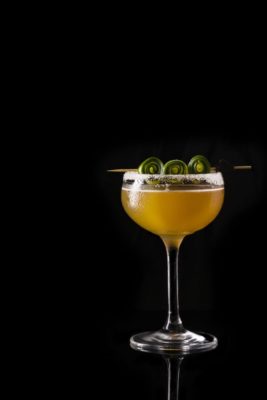 Each course comes with four individual dishes and you are kept in the dark till the very end when a questionnaire is presented to check if you know what went in your mouth. For an additional $50, the same mysterious experience is served as a cocktail pairing experience showcasing three libations; an option that will be attractive to those looking to elevate their palate or calm their nerves.
When? Now till otherwise specified
269 Beach Road, Singapore 199546
The brainchild of a culinary nomad, Kinou is a promising restaurant-bar in the heart of Tanjong Pagar offering an eclectic mix of influences with a twinge of cheeky wit. Boasting of a spacious interior with three floors, bare brick walls, and a high ceiling, the shophouse is converted into a multifunctional space where the second level is home to budding talents such as their in-house tattoo artist and a bespoke cocktail bar.
In that vein, Kinou's alcoholic offerings are nothing to sneeze at; in addition to having over a hundred varieties of wine and cocktails, each concoction is made with the New York pour of 60ml – double of the typical 30ml pour served in other bars.
For those who are kicking off their Halloween celebrations next Saturday, Kinou's exclusive menu offers quirky food, fuel, and ghouls. Bloody dishes such Jason's Favourite, a tamer version of their Vegan Nightmare Platter but doused in jalapeño sauce, and The Debaucherous Duo of pork ribs, flank steak, winglets and potatoes will set you in the mood for debauchery, especially when paired with their .50 Cal, a devilish mixture of absinthe and Chartreuse. There will also be an on-site makeup artist for those looking to get their last-minute glam or ghoul fix for the night.
When? 27 Oct, 6pm onwards
81 Tras Street, Singapore 079020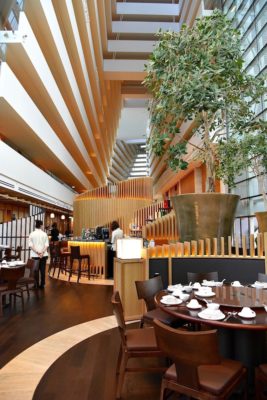 Refined Chinese cuisine takes centre stage with the newest addition to Marina Bay Sands, BLOSSOM. Nestled in the hotel, the restaurant's unique exterior is marked with elegant, golden spherical domes reminiscent of oriental lanterns or fancy dim sum baskets. One can get overwhelmed by the elaborate set-up of intricate cutleries and up-scale tea set, but the spotlight is on the menu's luxurious selections.
From innovative dim sum helmed by Cantonese stalwart Chef Fok Kai Yee, previously from Summer Pavillion at Ritz-Carlton, to classic mains made contemporary by Executive Chef Jason Lau, who was from Imperial Treasure, BLOSSOM is where old meets new to create something unparalleled and scarily good.
Highlights from the menu are the Royal Secret Recipe Smoked Duck, and the Crispy Rice paired with Lobster in Lobster soup. The first has been smoked for exactly 15 minutes in a house blend of premium Pu'er tea leaves and the young buds of chrysanthemum flowers, resulting in a duck that is incredibly tender and fragrant, a perfect meat vehicle for the secret dark sauce.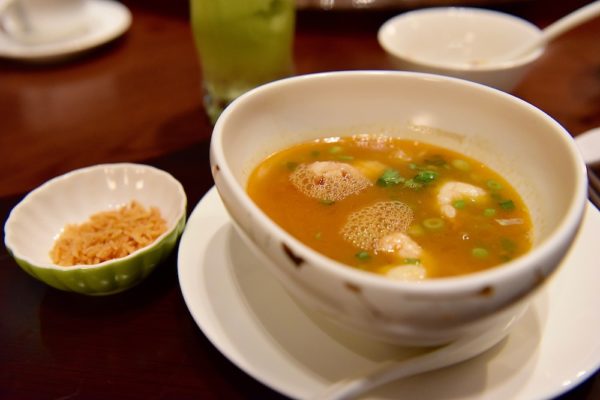 The second will be an instant hit for those in possession of a special stomach reserved for double-boiled soup, as the rich essence of the crustacean is boiled down to a tantalizing broth, then paired with crispy rice grains and juicy chunks of fresh lobster.
When? Now till otherwise specified
Marina Bay Sands Hotel Lobby Tower 2, 2 Bayfront Avenue, Singapore 018972
Here for a frighteningly good time, Creamery Boutique Ice Creams has whipped up two festival cookie creations and a brand-new ice cream flavour. The Sesame Witch Lava Cookie houses aromatic black sesame lava in a dark vanilla butter shell, while the Baby Frankenstein Lava Cookie is a Uji Matcha cookie with thick milk lava made from real infant milk formula and white chocolate.
The special O'Jack Orange Pumpkin ice cream complements both baked creations, as the creamy pumpkin and tangy orange notes act as a buffer to the overall sweetness.
Here's a fun trick-or-treat option for your friends: with the purchase of any cookie, you will get to write up to five friends' names in the Creamery's "Witch Book". Simply upload a photo of the "Witch Book" entry, tag these friends, and they will get to redeem any of Creamery's homemade ice cream for free! Do note that redemption is not valid on the same day. In addition to free ice cream, two lucky participants will stand a chance to win a $50 Creamery voucher if their Instagram post is selected by Creamery at the end of the month.
When? Now till 31 Oct
139 Tyrwhitt Road #01-03, Singapore 207557
Brace yourself for an army of hamburgers by the Potato Head Family over at their first stand-alone location for their award-winning burger and cocktail brand, Three Buns, in Robertson Quay. The extensive menu features an array of burgers with distinctive characters, each inspired by songs.
Crafting each iconic burger and even the condiments from scratch, like cooking tomato sauce with gula melak instead of corn syrup, he also practices a zero-waste policy when it comes to the ingredients, for example, transforming watermelon rinds into flavourful melon relish as a burger topping.
This sustainable philosophy is also visible in the restaurant's décor, with upcycled interiors made from compressed wood scraps and eco-friendly cement, as well as sustainably made furniture handcrafted by Indonesian artisans. The communal table is made from a myriad of workshop waste materials, a concrete demonstration of the brand ethos encapsulating "Good Times, Do Good".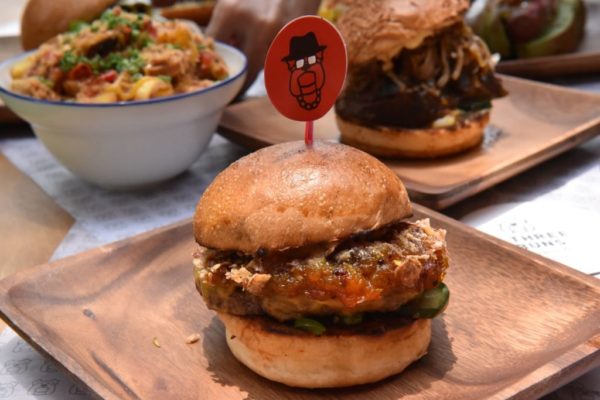 With five new burgers, a brunch selection, and boozy milkshakes in this great ambience, it is easy to see why the PTT group continues to be the perennial favourite in the gastronomic genre of creative, well-constructed burgers. We recommend the Bun DMC, an indulgent masterpiece of a grilled beef patty, home-made watermelon rind relish stacked on fried shallots, onion puree, cheese, and Three Islands Mayo (mayo, ketchup, sriracha), all sandwiched between freshly-baked buns— trust us, you will be wolfing down this baby like a monster.
Save space for the Blueberry Basic as these fluffy buttermilk pancakes are far from being basic, in fact, paired to a very atas sauce comprising of vanilla salt, vanilla pods, thyme and coffee grounds.
When? Now till otherwise specified
60 Robertson Quay, #01-01, Singapore 23825
===
Stay updated and social with Popspoken: Telegram| Facebook | Twitter | Instagram