With so many choices when it comes to eating in Singapore, it is no wonder that some of us opt to stay in this little island throughout June.
Although the end of the month is fast approaching, we have curated a list of new restaurants and the latest deals to help you decide where to spend your coin and satisfy your appetite.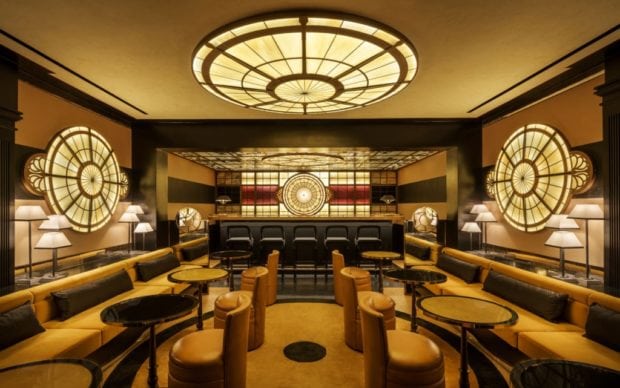 Sleek. Sensual. Sensible. These are the terms demarcating the striking black and gold silhouette of Yellow Pot, a new Chinese restaurant located at Six Senses Duxton. The restaurant focuses on the wellness adage: balanced living and healthy eating. Yellow Pot strives to do better by, well, offering better. Simply said, we not only have an alternative to paying the greasy, heaty price of flavourful wok-hei dishes, we might also be seeing a new chapter for Asian cooking. Aside from the exotic, stylish underground atmosphere, the dishes showcase healthful, organic and sustainably-sourced ingredients from local or regional markets.
Highlights from the menu begin from the ubiquitous Chilled Organic Vine-ripened Tomato, a single, juicy red gem infused with plum and micro herbs. Presented in small but mighty chunks, the Wok-seared Organic Grass-Fed Beef Tenderloin is a classic prepared superbly. Cooked on low heat for a prolonged period of time, the result is tender, robust meat with the addictive tingle of crushed Tellicherry peppercorns and Himalayan salt. The Steamed Kühlbarra Barramundi with scallion-ginger pesto is perhaps the dish that embodies the restaurant's philosophy. It is thoughtful, innovative and layered, allowing the freshness of the fish to elevate the unpretentious broth base. If this is the path taken by Chinese cuisine, save us a seat.
When? Now till otherwise specified
88 Duxton Road, Singapore 089540
A long bar stocked with fine Italian cheese of all varieties, shapes and sizes sourced directly from Italy— it appears as if someone read our wish list. Situated at the corner of Duxton Hill, Latteria Mozzarella Bar puts a generous, fresh twist bound to galvanise any cheese aficionado. Pair creamy burrata, 'buttered' in Italian, with tropical sides such as pumpkin, tomatoes, and eggplant. If that's not enough, enjoy it smoked, enveloped in crispy batter, or even as stracciatella , a shredded mixture of cow's milk mozzarella and fresh cream tossed with vegetables of varying verdure. Bring it up a notch with their curated selection of Italian wines and cocktails, in particular, an extensive 72 vino selection and you will be humming the opening notes of "That's Amore" in no time.
When? Now till otherwise specified
40 Duxton Hill, Singapore 089618
The best burns come served in plates, or in this case, a big china tub of fiery roasted spices. Qi – House of Sichuan, previously awarded One Michelin Star for 3 consecutive years since 2016 in Hong Kong, makes its local debut at the Marina Bay Financial Centre. The Sichuan dishes are crafted to represent the seven flavours of Sichuan: spicy, aromatic, sweet, bitter, sour, peppery, and salty. While their Hong Kong restaurant serves the Chilli Dungeness Crab, the Singaporean outpost serves a Chilli Fried Sri Lanka Crab. Our verdict? Do not miss this humongous scarlet treat.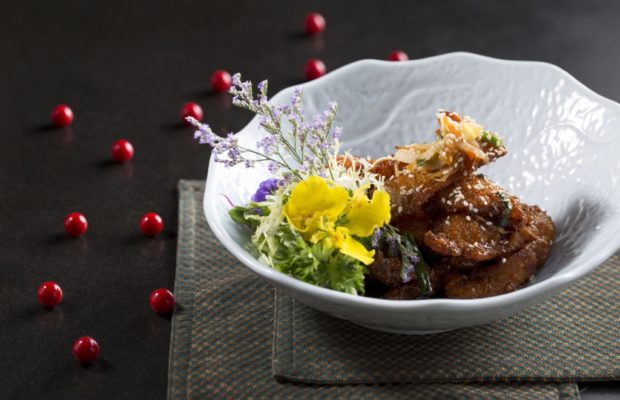 Although its signatures showcase different shades of red and orange, there are a few outstanding dishes that completely escape the spicy range. Look out for the Bang Bang Chicken in Spicy Peanut Sauce, a smooth and salty rendition of a classic Sichuan appetiser; and the Sugar Glazed Ginger and Scallion Beef, which has a marvellously crisp sugar-glaze coating each beef cube. Whether you are a lover of spicy or sweet food, Qi is the sort of place where you get to fight it out because no pain, no gain.
When? Now till otherwise specified
8A Marina Boulevard #02-01, Marina Bay Link Mall, Singapore 018984
There are two occasions where rebranding is necessary for a restaurant: when publicity is bleak and when publicity is bare because of the restaurant's generic name: FOO'D (By Davide Oldani). Now known as Sinfonia Ristorante, its focus on contemporary Italian-fusion cuisine is a refreshing break spearheaded by Chef Simone Depalmas, the previous executive chef at Sopra Ristorante in Jakarta.
Off the new menu, the Truffle Chicken Liver Brûlée is a grand-slam special for its aromatic, creamy chicken liver pâté balanced with leek puree, different types of wine, truffle, and crisp sugar crust. For something more unique, the Frog Leg is an adventurous attempt into Italian tempura: succulent French frog legs paired with a sour sauce concocted from milk, vinegar and lemon. If you are guilty of having a fickle mind when it comes to dessert, then The Mandarin will delight because it not only looks incredibly similar to the fruit, it is filled with mascarpone cheese, fresh orange juice, and then topped with chocolate crumble.
When? Now till otherwise specified
#01-01,11 Empress Place, Victoria Concert Hall, Singapore 179558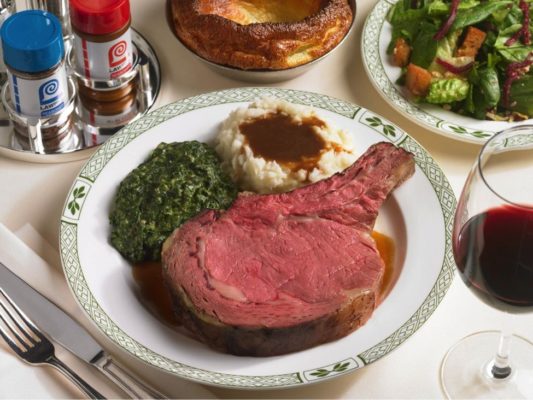 Here's an oldie but goodie— serving up prime ribs roast and giant Yorkshire puddings for the last 19 years in Singapore. The majority will be familiar with Lawry's The Prime Rib for reliable, refined roast, and hearty sides. For the whole of July, there will be a special four-course gustatory experience featuring an ensemble of old and new flavours.
The Appetizer Sampler is an exquisite presentation of West meets East: start with chicken gyoza lined with wasabi mayo, followed by a succulent Hokkaido scallop, and seal the deal with seared foie gras. Opt for the Truffle Rosemary Lamb Rack if you are craving for a change; it is done surprisingly well with a pink centre and no gamey flavour. With every order of this exclusive menu, seafood lovers can also look forward to a creamy oven-baked Lobster Thermidor for just $19, turning the meal into a Surf & Turf indulgence. Be sure to leave space for the irresistible citrus medley of desserts, a construction of Lemon Meringue cake and Yuzu ice cream.
Lawry's 19th Anniversary Menu
When? 1 till 31 Jul
$118 onwards per person for a four-course menu
333A Orchard Road #04-01/31 Mandarin Gallery, Mandarin Orchard Singapore 238897
===
Stay updated and social with Popspoken: Telegram| Facebook | Twitter | Instagram