Still suffering from Post-Nasi Lemak Burger Syndrome? Or will it be more accurate to describe these dazed days as a crippling condition of Wtf-I-Have-To-Try-And-Yet-It's-Gone?
Enough. It's time to move on to everything else that's cooking in sweet old Singapore. From Japanese promotions to Poké to the Castella Cake craze, we round up everything tasty and deal-licious for July and August.
Make A Date With Japan Food Town's 1 For 1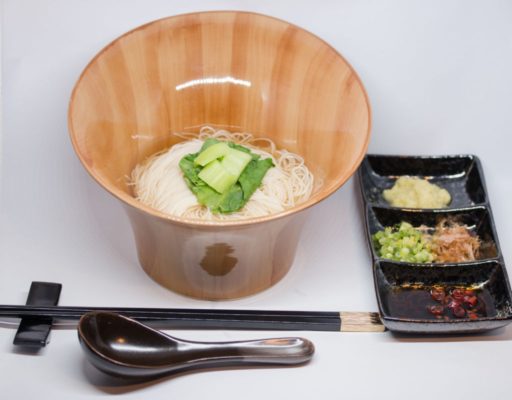 Celebrating their first year anniversary, Japan Food Town (JTF) will be rolling out exclusive one for one deals until the second week of August. The deals will be rotated within 16 different outlets, so four restaurants each week, and sets are ticketed. Fans of this unobtrusive town trail will tell you that all the ingredients are flown in each week from Japan, so each participating tenant's fare is a bona fide sensory experience.
In addition, there will be weekly events like beef cutting and flower arrangements, as well as a set of $1000 JFT food vouchers up for grabs through their social media platforms. Plan your next date to take advantage of their upcoming food deals here and the event schedule here.
When? Now till 10 Aug
Japan Food Town, 435 Orchard Road, Wisma Atria Level 4, Singapore 238877
Work That Summer Body With Brez'n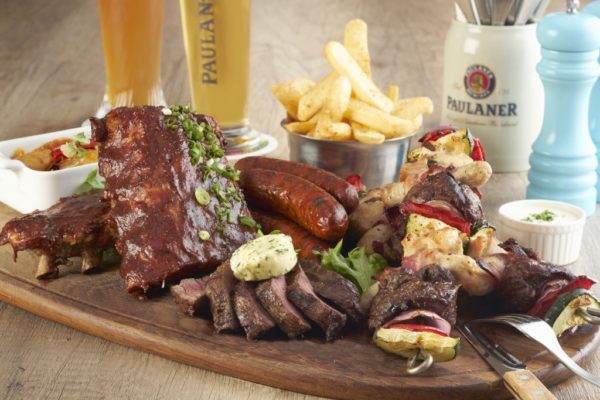 It is time to put carbs aside as summer body goals are back. Meat lovers will be delighted with the new Grillfest offerings from Bavarian restaurant Brez'n, which features the enormous Grillplatter, a party platter of two XXL BBQ skewers, BBQ pork ribs, grilled juicy beef tenderloin, and five spicy home-made chicken sausages! The portion is reportedly enough to satisfy six people. On weekends and public holidays, be sure to check out their Schnitzel selection — we recommend their Wiener Schnitzel, a golden crumbed blanket of tender veal escalope that is surprisingly not greasy and pairs well with their vinegar potato salad. The secret behind the airy texture? Authentic German breadcrumbs.
When? Now till otherwise specified
Brez'n, 491 River Valley Road, Valley Point, #01-21/22/23, Singapore 248371
Taste The Best Of Both Chefs Through Mitzo
Hosted by Mitzo's Executive Head Chef Nicky Ng, Friends of Mitzo presents modern Cantonese fare with an epicurean twist. Connoisseurs of good food and company will luxuriate in the specially curated dinner menus, comprising of six courses with cocktail pairings. These collaborative dinners take place within the span of three days over three months, starting with the one Michelin starred Labyrinth's Chef LG Han, who will be serving up uniquely mod-Sin creations from Mitzo's kitchen until 27 July.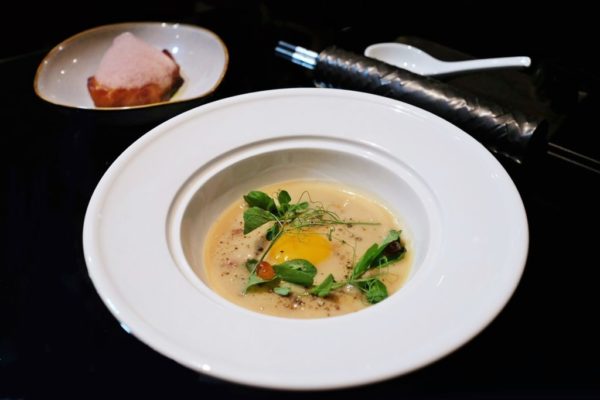 Highlights include the fish congee with bits of crunchy lard, roe, and a raw egg — altogether a laborious interpretation which includes sifting the congee three times in order to achieve its creamy and melt-in-your-mouth consistency; and Chef Han's abalone tart with Labyrinth's homemade oyster sauce, a sensory masterpiece formed out of crispy fat choy (moss) and succulent abalone slices. Missed this round? Up next in the series will be Chef Petrina Lo from the wildly experimental Morsels, who will be helming the kitchen during the second week of September.
Friends of Mitzo: Labyrinth x Mitzo
When? 27 July, 6.30pm — 10pm
Friends of Mitzo: Morsels x Mitzo
When? 8 — 10 Sep, 6.30pm — 10pm
Mitzo Restaurant & Bar, Grand Park Orchard, 270 Orchard Road, Singapore 238857
$118 onwards per person for a six-course menu, $168 onwards with cocktail pairing
Eat Mindful, Not Mindless At Aloha Poké
https://www.instagram.com/p/BW89H8ygYaU/?taken-by=alohapokesg
It is the new corporate generation's salad bowl: the Hawaiian Poké. Aloha Poké just celebrated their second year anniversary and announced an upcoming overseas opening in Hong Kong's Landmark. For those who are not familiar with the Aloha Poké story, the founders spearheaded the Poké craze in Singapore back in 2015 and have since expanded to six outlets in the CBD areas. The original outlet in Amoy street also transforms into a groovy Tiki Bar at night with potent tropical cocktails. For those who are looking to switch it up, give their new Pokéritto a try — it is all the savoury fishy goodness wrapped up in a burrito.
When? Now till otherwise specified
Aloha Poke, Tiki Bar, 92 Amoy Street, Singapore 069911
Jump On The Castella Cake Train With Antoinette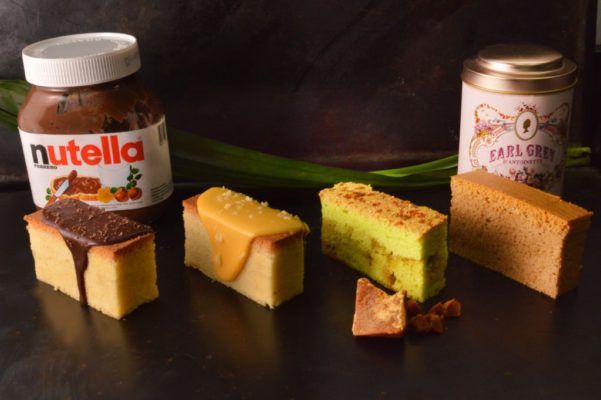 Remember those videos of big jiggly sponge cakes fresh from the oven? The castella cake trend is in Singapore and shows no signs of stopping, especially with mouthwatering contenders from Taiwan and Malaysia flooding our newsfeed. Antoinette recently unveiled The Queen's Castella Cake Collection, which features perennial favourites such as Nutella, Ondeh Ondeh and an interesting Vanilla Cheese concoction — savoury cheddar and parmesan cheese glaze over fluffy sweet cake. Our favourite from the selection will be the classic Earl Grey without the cheesy topping overpowering the traditional dessert profile.
When? Now until otherwise specified
Penhas Road, 30 Penhas Road, Singapore 208188
Mandarin Gallery, 333A Orchard Road, Mandarin Gallery #02-33/34, Singapore 238897
Open Up More Dietary Options With Open Door Policy
Folks around Tiong Bahru will be familiar with Open Door Policy (ODP), the casual fine dining restaurant a stone's throw away from the train station. After half a year of planning, the completely gluten AND dairy free menu is once again refreshed by Assistant Head Chef Freddy Ang. Prior to his current role at ODP, his culinary expertise lies in Italian cuisine, and this is deliciously reflected in the 15 new offerings. The Avocado Jumbo Lump Crab Salad with Fried Charcoal Bread is a piquant start to the meal, and pasta-lovers will enjoy Spaghetti Alle Vongole, the chef's rendition of pasta without cream, butter, eggs or even wheat. The pasta is made from rice-flour and the creamy sauce is actually white miso coupled with the briny and sweet flavour of clams.
When? Now until otherwise specified
Open Door Policy, 19 Yong Siak Street, Singapore 168650
Practice Eat-Work Balance At One Raffles Place
In France, people take up to three hours for their lunches because they believe in having the time to savour their food. In Singapore, we are lucky if we even get a good sandwich around the office. Well, desk workers around One Raffles Place are in for a treat as an entire line-up of new food options will be opening in the mall over the next two months. The upcoming launches include Seattle Pike Chowder, an elevated name under the renowned Pike Place Chowders in America; Giovanni L, a luxurious artisanal gelateria which will no doubt be the number one spot for a sweet midday break; and Urban Mix, the perfect "melting pot" option for friends who just cannot pick what they want to eat for lunch.
When? Seattle Pike Chowder and Giovanni L will be opening on 11 August, Urban Mix on 13 August
One Raffles Place, 1 Raffles Place, Singapore 048616
==
Keep culture journalism alive, at just the price of a kopi. For a little bit more, get access to exclusives and a monthly gift box. Support us at patreon.com/popspoken
Stay updated and social with Popspoken: Facebook | Twitter | Instagram