Less than two years old, Sprigs has garnered a growing name for itself thanks to its adept founder Titus Tiong and its uncanny chef Shubri. Their inspiring cuisine and regularly-reinvented menu make a strong case for their astute understanding of different seasonings and flavours. Creations from Sprigs' roasted Veal Carpaccio to its Chilean Seabass each present a flurry of flavours aimed to please and surprise one's palate.
Paintings line the neo-classical and contemporary embellishments of this Purvis Street establishment, where guests are invited to relax into gracefully-capacious yet minimalist sofa-like seats. Above them, yellowish light bulbs shine downward to emphasise the colours and arrangement of Sprigs' aesthetic offerings.
Textures too are the forte of Shubri, Sprigs' emphatic kitchen virtuoso who honed his skills across the road at Gunther's, as experienced from the unusually supple finish of his New Zealand Rack of Lamb, as well as his springy Line-Caught Black Cod.
"The previous menu had a more rustic feel towards it with a touch of comfort. What we've been trying to do is to elevate that and take it in a more contemporary direction focusing not just on flavours but making the dishes visually appealing too," chimes its spritely owner Tiong of this enchanting establishment in Singapore's historical quarter.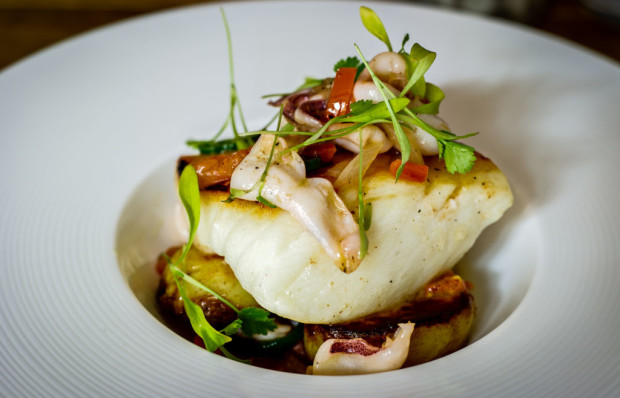 ==
12 Purvis Street #01-01
Singapore 188591
Open daily from 12pm to 2:30pm (Last Order 02:00pm) and from 6pm to 10pm (Last Order 09:15pm)
Closed on Sundays including the Eve of and on Public Holidays that fall on a Sunday
==
Stay updated and social with Popspoken: Facebook | Twitter | Instagram