It is just across the Causeway, but Kuala Lumpur is quite the sight to behold. With a bevy of shopping and dining options plus a reboot from some of the top hotels under the Starwood umbrella, there really is no shortage of activities to get yourself involved in. And if you think there is a lack of a nightlife scene, oh boy, you are sorely mistaken.
Here are 10 reasons why you should take your next Mother's Day/Vesak Day/any-reason-to-celebrate day to soak in the sights and sounds in Kuala Lumpur. Besides, isn't it just a hop and a skip away?
1) Stunning views in the buzzy city-centre
From the night view atop Aloft Kuala Lumpur Central to the cozy vibes inside The Westin Kuala Lumpur's executive club and the rooftop pool at the new Four Points by Sheraton hotel at Klang Valley (we were one of the first international media to view the place!), take refuge and enjoy the views of the bustling city centre down below.
2) Yum cha for breakfast? Yes.
Try to digest this: Har Gao crystal dumpling with lobster and scallop topped with crabmeat & tobiko, Wu Kwok (yam puff) with chilli crab filling and honey avocado purée and black glutinous rice with coconut ice cream. This is just the tip of the iceberg at breakfast in Sheraton Imperial Kuala Lumpur's Celestial Court.
3) Nightlife goes alternative in KL
The speakeasy bar scene in KL is as buzzy as it is in Singapore. Check out the ultra-hipster Barlai, underground bar Mr Brooks (the entrance is hidden in a garage) and end the night at Aloft Kuala Lumpur Sentral's Mai Bar. Kooky spectacles sold separately with your choice of cocktail bitters.
4) Done with coffee? Head on up for some art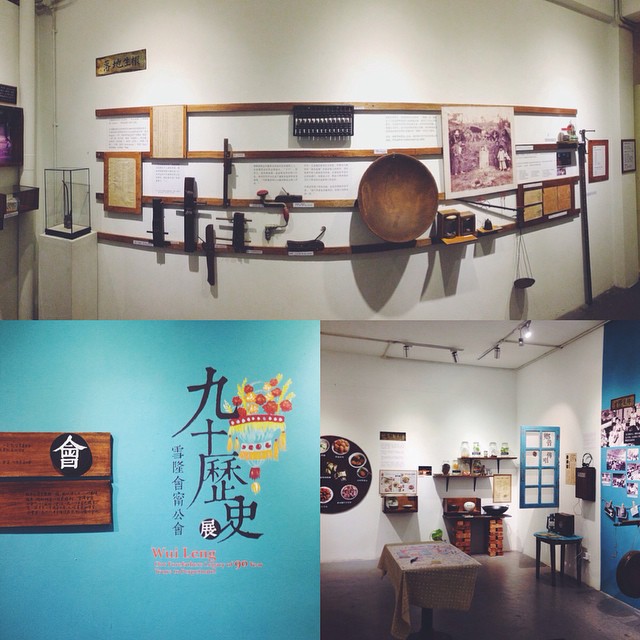 8 Jalan Panggong is the perfect pit stop to immerse yourself in a bit of culture. After savouring thick kaya toast at Aku Cafe & Gallery on the first floor, head on up to the third floor to peruse the works at the Lostgens Contemporary Artspace. The fourth floor carries artist-run space Findars, which also doubles as a performance venue for art and music gigs. Different art collectives on the same space — now, this is #supportlocal for you.
5) Take your coffee slow
The third wave of coffee receives a boost at the first-floor Aku Cafe & Gallery, especially when it drips from a intricate bong-like device. We got a crash course in the chemistry behind handbrewed coffee, and that includes using the Bunsen burner properly for a better cuppa. Tip: add hot water to the grounded beans in slow and brief movements for a much richer taste.
6) It ain't KL without savouring local delicacies
Whether your kryptonite is the muah chee and yong tau foo at Penang One or the delectable clear chicken soup at Hai Sing Kopitiam (no MSG for the health nuts out there), you can be sure your time at Puchong will leave your tummies giddy with excitement.
7) Wellness is the name of the game
From the opulent furnishings down to the minute details, like the sassy angel figurine, our Westin Weekend stay at The Westin Kuala Lumpur was nothing short of comfort and character. By the way, we're making it our sole mission to ensure all hotels give us kueh lapis as a welcome gift.
8) A Bloody Mary? Sure, but why not pick the others?
Let Le Méridien's food do the talking for you as you walk through their new open concept foyers for Prime's gorgeous steak and Sparkling's fusion cocktails. Or, take our advice and head straight for the hotel's famous éclairs (with over 20 flavors to pick from!).
9) Prosecco at Prego? A champagne lunch to behold
The Westin Kuala Lumpur's Prego has a So Bubbly champagne lunch option that basically is for the undying alcoholic in you. Sip on some bubbly as you peruse through delectable options like scallops and sinful brownies. And with all that food stuffing up your bellies, there is no way you will appear too intoxicated. Your secrets are safe from being leaked out via a drunken catharsis.
10) Masterchefs minus the television drama
It ain't over until you take a selfie with the chef, especially when they pose casually next to their seared scallops wrapped in roasted beef lollies or yuzu ice cream creations that leave us going, "When will we ever muster the courage to cook like Gordon Ramsay?".
Text: Shah Kyle Malinda
Photos: Cally Cheung for Popspoken
Many thanks to Starwood Hotels and Resorts for the warm hospitality around their five KL hotels and the trip around town.