With Formula 1 looming in Singapore, the action packed line-up of music and events will definitely be something to set pace to.
Numcha at Esplanade
Numcha, the talented Thai indie-pop singer-songwriter, has gained popularity and recognition in various Asian countries, including Taiwan, Hong Kong, Japan, and her home country, Thailand. Her musical journey has taken her to renowned festivals like LUCFest, Very Festival, and Double Happiness Festival by 88rising. Moreover, she has collaborated with notable brands like Converse and Fender Japan, as well as renowned artists such as Kuo from 'Sunset Rollercoaster' and Korean indie-pop artists Adoy.
With her impressive musical accomplishments, it's no surprise that Numcha has garnered a substantial following. Her track "Keep Cold" has amassed an impressive 18 million streams, and she currently enjoys 300K monthly listeners. Her recently launched EP "'hewantscoffeebutiamtea,' delves into the rollercoaster of emotions experienced not only by Numcha herself but also by others she has observed. It seems to be a reflection of the struggles and challenges that people face while trying to navigate through life's ups and downs. Numcha draws inspiration from witnessing how others endured hardships, emerging stronger and refreshed after enduring emotional thunderstorms. With her talent and heartfelt message, Numcha continues to be a notable artist in the Asian music scene, touching the hearts of many with her beautiful indie-pop compositions and relatable themes.

Check out her performance coming up at Esplanade on 26 August 2023, tickets can be purchased, here.
Sundown Festival at Pasir Panjang Power Station
Among the anticipated performers are Taiwanese singer-songwriter Jam Hsiao, known for his soulful and emotive performances. Malaysian rapper Namewee is also set to bring his unique style and charisma to the stage. DJ Kim Lee, recognized from the popular reality series "Bling Empire," will showcase her DJing skills, adding a touch of glamour to the festival.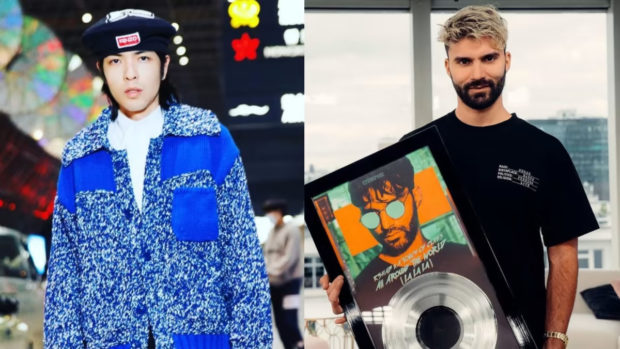 Furthermore, the Sundown Festival will feature internationally renowned DJs R3HAB and Firebeatz, known for their electrifying performances and infectious beats that are sure to get the crowd moving.
With such an impressive lineup, music lovers can expect an unforgettable two days of music and entertainment. The festival's venue, Pasir Panjang Power Station, adds an industrial and atmospheric backdrop to the experience, enhancing the overall ambiance of the event.
For those interested in attending the Sundown Festival on 12 and 13 August 2023, tickets are available for purchase starting from SGD138 for a one-day pass.
Baby Rave at Tuff Club
For parents and guardians, Baby Rave is an excellent chance to relive their clubbing days while sharing the joy of music and dancing with their little ones. It encourages a sense of community among families, creating lasting memories for both children and parents alike.
Events like this can offer a great opportunity for toddlers and young children to experience music, movement, and social interaction in a positive and age-appropriate setting. The absence of alcoholic drinks and loud music makes it more suitable for families with young kids, ensuring that everyone can have a fabulous time and party hard, all at once.
Happening from 11pm on 26 August 2023 at Tuff Club, tickets start from SGD15.