We have all passed the dreaded year that is 2020, and as we embrace the new year that is 2021, more Singaporeans are heading out to explore attractions around the island. From art exhibitions and galleries, to a festival and local e-shopping options, the arts scene in Singapore is welcoming more life back with the arrival of Phase 3. Listed below are some current and upcoming events and activities to check out:
_____________________________________________________
1. Stone Stacks By Stefanie Hauger
Winner of the UOB Southeast Asian Painting of the Year as well as the 2019 UOB Painting of the Year, Stefanie Hauger worked as an interior architect for 27 years before returning to fine art fully in 2011. Stone Stacks is her 5th solo exhibition and serves as a reflection on and purging of 10 years in Stefanie's life, during which she had to confront and process many raw emotional challenges. Represented by contemporary art gallery Miaja Art Collections, Stefanie creates paintings and sculptures known for their bold palettes and freedom of expression; all in artistic pursuit of uninhibited engagement and interaction through imagery leading to deeper dialogue with its complex visual language.
Stone Stacks runs till 15 February 2021 and contact details are listed below:

9 Muthuraman Chetty Road
APS  Building, Level  4,  Singapore 238931
Email: director@miajagallery.com
Website: www.miajaartcollections.com 
OPENING HOURS:  Mon – Fri, 11am – 7pm – Sat, Sun & Public Holidays by appointment only.
2. S.E.A Focus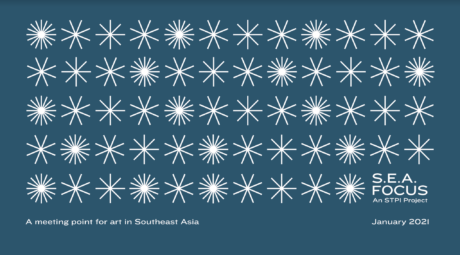 Running from 22 January to 31 January 2021, the 3rd edition of Southeast Asia contemporary art showcase S.E.A Focus returns with a progressive physical and online showcase in facilitation of cultural exchange. Some key highlights that audiences can expect include a curated seamless physical exhibition at Tanjong Distripark titled 'hyper-horizon', intimate tours of artists' studios and renowned art spaces by artists Faris Nakamura and Melissa Tan from Singapore, Korakrit Arunanondchai from Bangkok, and Museum MACAN in Jakarta and conversations on critical issues with prominent personalities like Don & Mera Rubell and Prof. Dr Apinan Poshyananda, Chief Executive and Artistic Director of the Bangkok Art Biennale.
With a curation of 27 leading local and international art galleries and 43 artists, S.E.A Focus promises to showcase plethora of works that encompasses diverse forms, mediums, genres, and countries. More details and specific programme informations can be found here.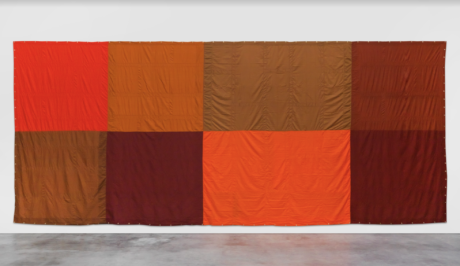 3. INTO THE WOODS: Okuyamato Craft from Nara
Into The Woods introduces the traditions of Okuyamato, the lives and aspirations of the craftspeople, and the unique stories that have been birthed from their connection. Displaying the craft work through the stories of 19 makers, these wood-based products originate from Okuyamato, home to the highly regarded centuries-old Yoshino forests. Residents of the region have lived in harmony with nature long before the concept of sustainability entered the public consciousness and hope the exhibition can serve as an impartation of their culture by bringing the Okuyamato experience to audiences through their crafts. In documenting Okuyamato's rich history and legacy to preserve inherited traditions and revitalise Okuyamato with novel, sustainable concepts and techniques, this showcase was set up.
The exhibit opened at LUMINE SINGAPORE last Friday (15 January 2012) and will run through 21 February 2021, 11am to 10pm daily. More updates and information can be found on their Instagram page here.
4. Esplanade Huayi Festival
The 19th edition of Huayi by Esplanade will run from 19 February to 14 March 2021 and has commissioned six new works to be presented in Huayi 2021. These include Toy Factory Productions' All the World is One's Stage featuring four Singapore theatre veterans; Nanyin concert Fantasia presented in celebration of Siong Leng Musical Association's 80th anniversary; puppetry theatre production The Universe According to Niu by Paper Monkey Theatre, and more.
In welcoming the brand new Year of the Ox, the curated programs hope to inspire and inject positivity to the start of the lunar new year. Special highlights also include the first full-fledged concert by Mandopop duo The Freshman at the Esplanade Concert Hall and four dance films in Dance en Scene celebrating cultural diversity and Chinese artists living in different cities.
5. Shentonista Restyled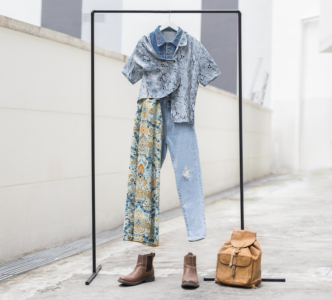 In celebration of their tenth anniversary, a new collection of pre-loved and vintage clothes will be launched in a debut effort to expand Shentonista's e-commerce store since documenting Singaporeans from all walks of life and styles in 2011. Adopting the belief that less is more by provision of the alternative of consumerism, this new collection was created in response to the oversaturated fashion market.
The first collection curated by former DJ, fashion designer, and stylist Linda Hao launched last Friday (15 Jan 2021) and can be viewed here. Two other collections will be launched in the first quarter of the year: the former by Nicole Chin, an advocate for secondhand clothing and sustainable thrifting; and the latter by Susannah Jaffer, founder of ZERRIN and an eco-fashion entrepreneur.
6. HYPEBEAST@UNI
A new Hypebeast collaboration between Uni Gallery and simpleArte by iCare.4u art pop gallery that was established in 1999 is set to be launched. The upcoming series of limited edition collectible pop prints will showcase some of the world's best-known contemporary artists such as Takashi Murakami, Chiho Aoshima, Steven Harrington and Shen Jing Dong.
More details about the gallery and each of the featured artists and their works for sale can be found here.
7. Control Chaos (Redefining the Visual Cultures of Asia) by Justin Zhuang (PHUNK)
Launched on 14 January, Control Chaos is a book filled with 367 illustrations documenting the ways Singapore-based collective PHUNK has infused urban street culture into art and design. Founded in 1994 by Alvin Tan, Melvin Chee, Jackson Tan and William Chan, the collective has worked with the likes of major brands such as Nike, Diesel, Casio G-Shock , Levis, UNIQLO and MTV. Organized around three themes: 'Collective Consciousness', which explores PHUNK's early development; 'Criti-Cool', which looks at the challenges of practising art in Singapore; and 'Connecting Worlds', which examines works that reflect our increasingly globalized world, the book is ideal for readers interested in Singapore's art and design scene over the past twenty-five years.
PHUNK will be selling a small number of Artist Editions directly from their online store, including a book that is individually signed by PHUNK and bundled with a copy of PHUNK's 25th Anniversary 10" sticker album.
Fill up the first quarter of the year with these events and purchase options.
8. Creative Studio Residency Program (Straits Clan & The Artling)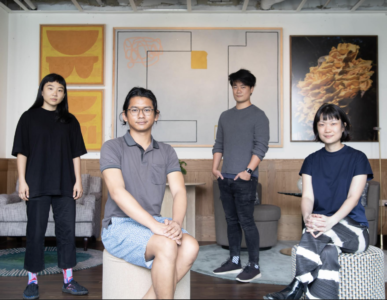 Straits Clan managed by The Lo & Behold Group and The Artling, a resource for international Contemporary Art & Design and galleries; have teamed up to launch the inaugural four-month residency program titled 'The Creative Studio'. The three selected artists are: Dawn Ang a.k.a Aeropalmics, Masuri Mazla, Andre Wee and Tiffany Loy as pictured above from left to right.
Talks and panels with the artists will be held throughout the period, sharing more of their practices and further engaging with members of the public. In addition, activities such as artist dinners, gallery and art fair tours, talks and workshops, and a foundational course on art appreciation have been added in the lineup. A public art programme where commissioned artworks will be displayed in the lobby of the Straits Clan has also been included and more activities will be announced in the coming months.
Further details can be found on Straits Clan's and The Artling's websites respectively.
9. New Dimensions by The Council
A new immersive art experience and installation titled 'New Dimensions' will be running at The Substation from 4 to 6 February. In collaboration with light artist Flex, this art installation is a contemplation on the nature and essence of human emotions. Combining sound with perfectly synchronised lights and exploring its impact on the human perception, this audio-visual experience aspires to get attendees out of their minds and immerse in mystery and transcendence.
From the far horizons of the unknown come transcribed tales of New Dimensions in time and space. These are the stories of the future, adventures in which you'll live in a million could-be years, on a thousand may-be worlds…"
Tickets for the experience go at $80 SGD. More details on the event can be found on their Facebook event page here.
==
Stay updated and social with Popspoken: Facebook | Twitter | Instagram