Sarissa and Joshua Schwartz are no strangers to Singapore's nightlife scene. The duo formed part of the original Pangaea crew which opened the decadent club at Marina Bay Sands in 2011. Pangaea wasn't for mere mortals. It was famed for its Dragon Den which was accompanied with a hefty price tag of $15,000. At one point, Forbes dubbed it as the "highest-earning nightclub per square foot" reportedly drawing 1,200,000 USD monthly. 3 years later after its bombastic opening, Pangaea shut its doors.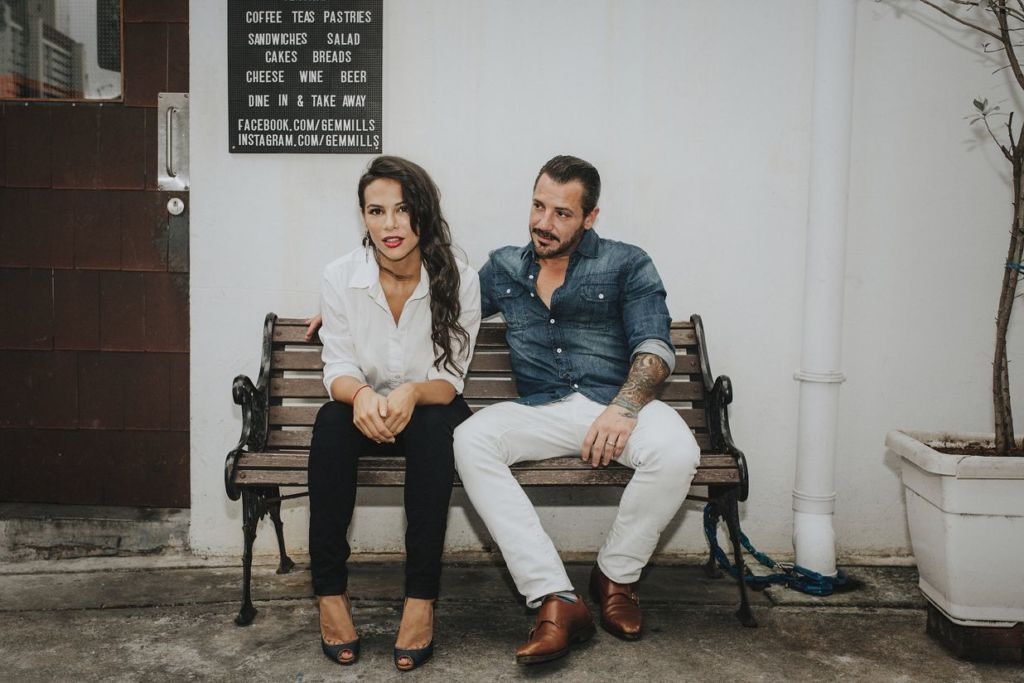 Since then, the power nightlife couple had multiple forays into the scene. Bang Bang, Match, Privé Clarke Quay and Employees Only are some of the projects under their belt. Some were successful, others not.
Employees Only still remains a buzzing hive of activity a year on with Michael Callahan (formerly of 28HKS) holding the fort. However, Match, an American-styled restaurant lounge bar which opened in 3Q 2014 will give way to their latest brainchild, Lulu's Lounge which will officially launch at Pan-Pacific Hotel this Friday.
LuLu's Lounge is styled as an eclectic hot mess with glowing neon-grafitti walls and a New-York inspired back alley jazz bar that whips up cheeky cocktails such as "Whiskey Pucker Up". Wednesdays are home to "Le Beat Bespoke" of post-disco era, whilst Fridays will see LuLu's belting out hip-hop and R&B hits at their "Peppermint Party".
Known to be creative visionaries, the Schwartzs styled their lounge after a fictitious character, LuLu — a big time Bronx party animal who enjoys letting her hair down.
LuLu's Lounge has been a vision of our imagination for some time, and we've been eagerly anticipating introducing the concept to the discerning Singapore nightlife scene. We wanted to create a lively lounge where guests can chill, chat and dance– all in the same venue.
Admittedly, Lulu's offering of a "lively lounge" where "guests can chill, chat and dance" is strikingly similar to everything else out there in the Singapore market. The ability to build a community and retain a regular crowd will be the deciding success factor of LuLu's which faces stiff competition in Singapore's cut-throat nightlife scene. Time will tell as to whether this spanking new kitschy concept will prevail.
---
For more information, visit www.lulus.sg
Lulu's Lounge is open from Wednesday through Saturday from 9 pm to 6 am