If you're looking for a fun way to inject some colour into your Christmas this year, ILLUMI RUN is the place to be.
Back for their third year in a row, ILLUMI RUN will be taking Palawan Green by a storm this year on 17 December.
The 5KM run will feature five different sections wherein participants can enjoy fun activities all while getting doused with special glow water.
Here are the three things to look out for:
1. The ILLUMI Glow Side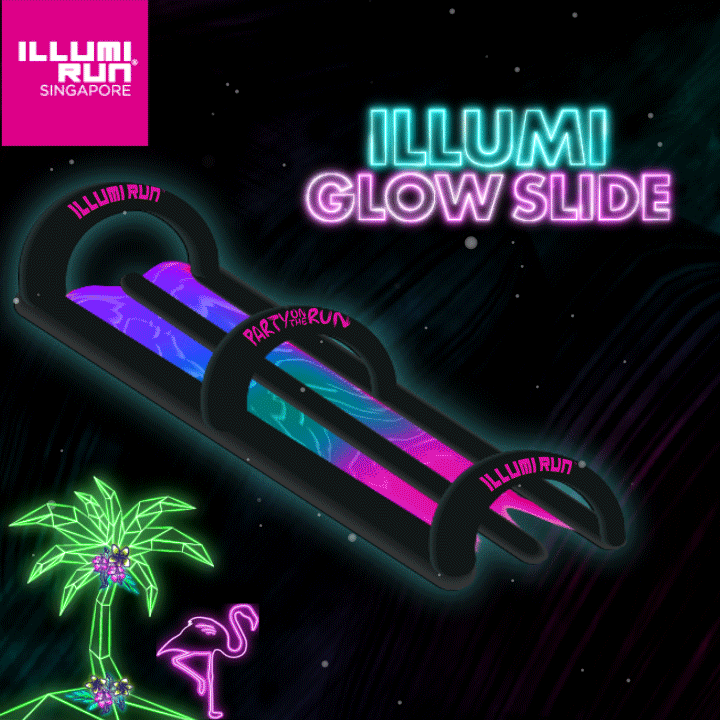 For the first time, there will be a 30-meter long glow slide that will ensure that you get soaked before the race even begins.
When night falls, however, the water will be switched out for glow water, which will make sure that you leave glowing like a nightlight.
2. The Neon Paradise Route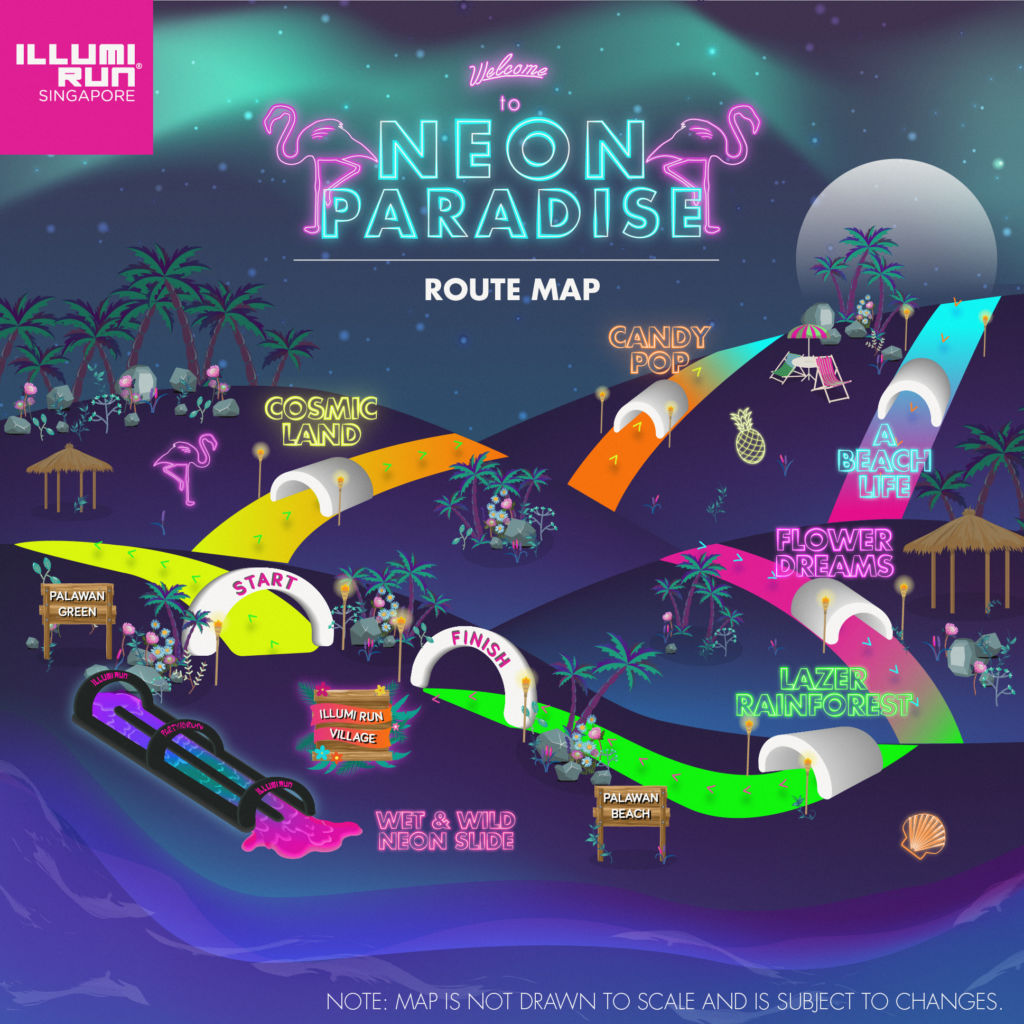 In line with it's new location, ILLUMI RUN has brand new sections along it's route. At 7.30pm, you will start off at Cosmic Land where you will get to see neon bubbles and psychedelic rainbow light displays.
That will morph into Candy Pop. A stretch that will feature life-sized candy, rainbow sprinkles and ILLUMINATORS who will be all ready to shoot you with glow water.
From there, you will enter A Beach Life where you will get to see glow floats, balls and surfboards. Then, it's off to Flower Dreams which will treat runners to a neon rain shower while you prance though fields of flowers.
After a breathtaking shower, you will end the run at the Laser Rainforest with will have 3D light and neon paint displays as well as the hottest music.
3. The Massive Dance Party
Thankfully, the race does not end there. You get to dance the night away with a massive party that will feature top Asian DJs such as DJ TiNC, Rave Republic, and Taiwanese DJ Cookie.
And of course, this rave will be accompanied by vibrant pyrotechnic displays, ending the night on a luminescent high.
You can register online at http://www.illumirun.com/sg till 13 December or you could choose to do a walk in sign up on the day itself.
==
Stay updated and social with Popspoken: Facebook | Twitter | Instagram