Life In Color, "The World's Largest Paint Party," began in 2006 on college campuses in Florida (which explains the unnerving American spelling). Hundreds of thousands have already witnessed this spectacular show that fuses high-energy music, art, dance, and, most importantly, PAINT into a mind-blowing combination.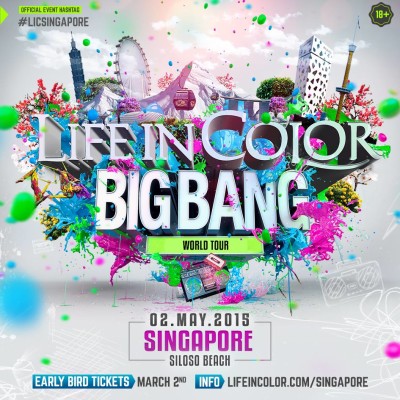 Paint the town Sentosa red (and pink and yellow and blue etc) this May as Life In Color heads here as part of its "Big Bang – The Creation of Color" World Tour! Imagine an ocean of paint raining down on you as you get down to some of the best DJs on the planet. Get ready for one big colourful, slimy mess as you're swathed in multi-coloured hues.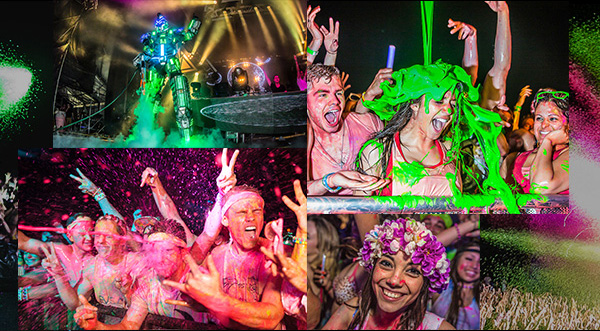 The full line-up of performing acts will be announced soon, so stay tuned to Life In Color's Facebook page here.
==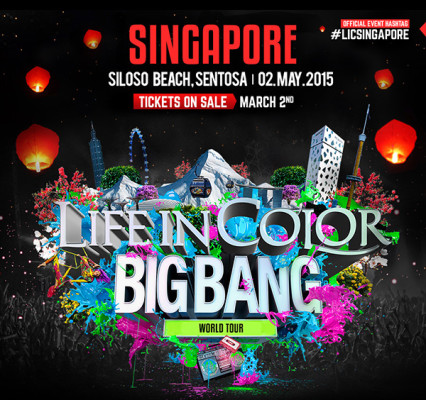 EVENT DETAILS:
SATURDAY, 2ND MAY 2015, 8PM–3AM
SILOSO BEACH, SENTOSA ISLAND
TICKETS
are priced from S$85 (early-bird promotion starts 2nd March), now on sale through
SISTIC
.
==
Life In Color's social media links:
Official hashtag: #LICsingapore