Just as you thought that haunted houses couldn't get any scarier, this year's edition of the Sentosa Spooktacular ups the ante. The thing about it being Asian-themed makes it that much scarier – you can't deny that Asia always produces the best ghost/horror movies. Annabelle wasn't that scary, right?
Drawing inspiration from a trio of Thai Horror films, 2007's Alone, 2012's Countdown and most recently 2014's The Swimmers formed the basis for theme of the three haunted houses at this year's Spooktacular. Scare-seekers will be transported into Laddaland -the haunted neighborhood harboring the three haunted houses.
Expect outlaws to be creeping along the streets, bearing gifts of bloodied body parts.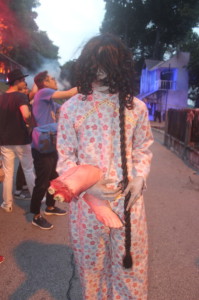 The first house that warmly welcomes you with bright splashes of color and music – a far cry from what you expect from a horror set. The Final Countdown is a Zouk-like scare house – where the inhabitants are high from drugs and battle hallucinations and YOU are part of it. Can you get out alive? Hint: The only way out alive is that you dance and jive with the inhabitants and appease them. Good Luck.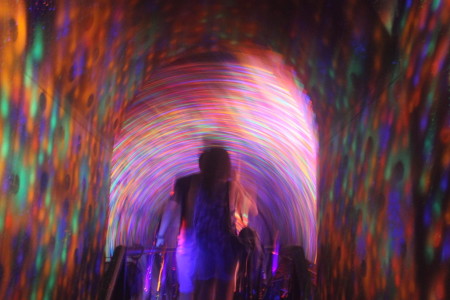 Scare Factor: 1/5
Laddaland only gets more terrifying from here. Just when you thought Laddaland was going to be a walk in the park, Alone will bring out the timid mouse in you. When a pair of Siamese twins (Pim and Ploy) received the operation to separate them resulted in Pim surviving and Ploy dead, Ploy is out for revenge. Don't look over your shoulder for you never know where the sisters are lurking and plotting their revenge. Not to mention, the house's furniture appears to have taken on a personality of their own. Beware.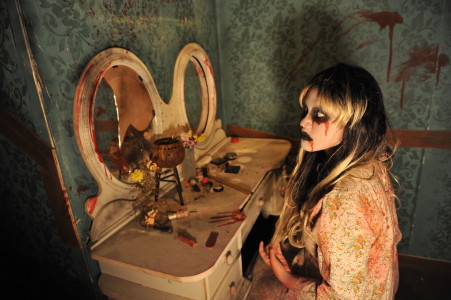 Scare Factor: 2.5/5
And when they say you save the best for the last, Laddaland serves up the scariest of the lot with The Swimmers. YOU WILL PEE YOUR PANTS. You are transported into a world where the cursed souls of swimmers are constantly hunting for new victims to join them.
They appear out of no where and into your face and you have no choice but to be scared stiff. After this, you'll be on your tippy toes the entire night. And you will be constantly thinking "when does this trail end???" and it will seem never ending as you grow increasingly cautious of your surroundings. 'nuff said.
Scare factor: 4.5/5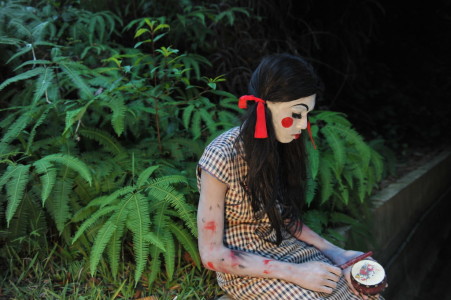 Overall Scare Rating: 4/5
No dates yet this Halloween? Make one with the outlaws in Laddaland. Perfect Halloween date this year. We dare you.
Go scare yourselves silly on Oct 24th, 25th, 31st and November 1st.
Time 7pm – 1am; Last entry: 9.30pm
Standard Tickets are $66.60. Tickets are selling fast! Get them from www.spooktacular.com.sg.