There is nothing we love more than celebrating Lunar New Year with our friends and family, but shopping for fun bits and pieces is a close second. We're also rather partial to hanging out and enjoying the various activities, art exhibitions and other fun stuff that happens welcoming in the new year. Happy year of the Tiger!
Discover the art of Nian Hua or New Year Prints
What do you know about 'Nian Hua'? These traditional, colourful woodblock-printed images feature auspicious symbols and specific iconography that have decorated Chinese villages for centuries, but these days seem to be disappearing. Before they do, check out the Nian Hua: Of Deities, Guardians and Auspicious Art exhibition at Sun Yat Sen Nanyang Memorial Hall, from 21 January 2022 to 25 September 2022 in collaboration with Three Gorges Museum in China. There are almost 80 examples of Nian Hua from different Chinese provinces created between the Qing dynasty and the Republican era. Don't miss this opportunity to discover a dying art.
The Nian Hua: Of Deities, Guardians and Auspicious Art exhibition, will be held at Sun Yat Sen Nanyang Memorial Hall, 12 Tai Gin Rd, Singapore, until 25 September 2022.
Creative Intersections for the Year of the Tiger at Funan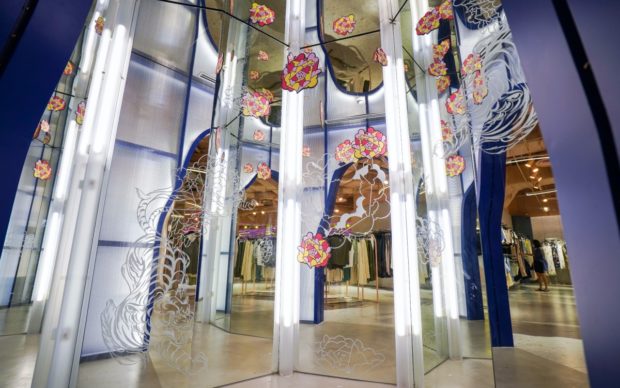 Head down to Funan to experience an explosion of art and entertainment during its Creative Intersections event with work by some of Singapore's most interesting and cutting edge artists. The theme of water strongly resonates since it's the element for the Year of the Tiger, especially in the work of Muhammad Izdi that illustrates "the countless possibilities that it can evolve to". Other activities include the weirdly wonderful taste of an outer space-inspired "Aliens ate my homework" gelato; you can customise your Dr. Martens, and explore physical and digital non-fungible tokens (NFTs) – there are 15 artists and collaborations to explore.
For more information about Creative Intersections, go to www.capitaland.com/Creative-Intersections.pdf.
Love, Bonito gets nostalgic for the Year of the Tiger
One of Singapore's most loved fashion and lifestyle brands, Love, Bonito is going all out for the Year of the Tiger with a range of colourful clothes for the whole family, its first limited edition Mahjong set, pretty red packets and multi-accessory trays. The brand is also bringing back its super popular interactive game LBMaze where you play to win 10% off in-store. Key looks for the season include pretty floral prints in lucky shades of vermillion and lilac, as well as softer tones like sage, navy and white, for those who don't want to stand out as much. Love, Bonito's January 2022 collection (including Kids) is priced from $19.90 – $73.90 and is sold in-stores and online at www.lovebonito.com/sg. The mahjong set is limited to only 150 sets and at $328. The angbaos are a gift with purchase, and if you spend more than $120 you will also get a pretty multi-functional accessory tray.
Go to www.lovebonito.com/sg to shop.
CLOT x Levi's special Year of the Tiger collaboration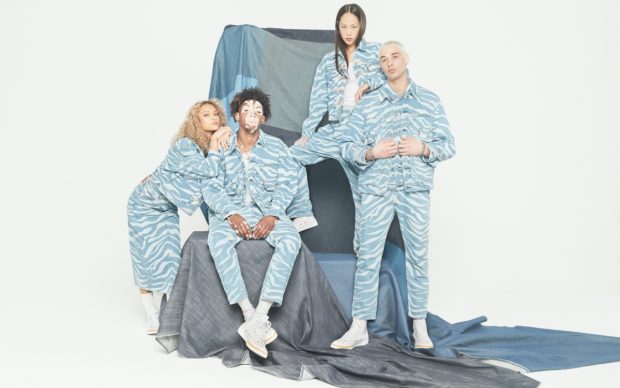 If you're a fan of streetwear you will know all about CLOT, the brand that was founded by Edison Chen. The brand has a cult following for its denim, particularly its various Levi's collaborations, and it's connection to the Asian music underground. The new collection has a distinctive Chinese-inspired vibe with traditional details and an all-over tiger print. There are a number of cool pieces to check out, including a cool cropped jacket, and a midi skirt with 70s style. Prices range from $199.90 to $349.90.
The CLOT x Levi's collection will be available from 14 January 2022 exclusively at Levi's VivoCity.
Timberland Lunar New Year collection
Tiger stripes, camouflage and bright orange are not the usual colours you think of when you think of Timberland, but for the Year of the Tiger the new collection is celebrating with a bit more colour. The collection was designed with Redress Design Award winner Ngoc Ha Thu Le to ensure that the pieces are more eco-friendly as well as being as outdoor-ready as usual Timberland products.
For more information, go to www.timberland.com.sg.
Perfect Imperfection from Levi's RED
Jeans are not always just jeans. The new Perfect Imperfection collection from Levi's RED is an interesting new take on denim featuring a mix of traditional shapes with asymmetrical cuts, special stitching details, off-centre belt loops and a range of colours. The collection is also more sustainable than traditional denim; it uses natural dyes, sustainable fabrics and water-saving techniques. Indigo denim is made with botanical extracts and minerals, and the fabric is made of organically grown cotton, recycled nylon and responsibly sourced down for the puffer jackets. Within the range are the 502 and a High Rise Boyfriend and High Loose Cuffed jean for women; a Lunar New Year special edition Gold Selvedge jean for men and women
The Levi's RED collection is available on www.levi.com.sg and in Levi's stores.
Looking for more interesting reading? Check out our People section.