With all the buzz on sustainability initiatives led by global brands, we bring you small ways that you can save planet Earth. Before you purchase that next item that you covet, check out three eco-friendly ways in Singapore to thrift-shop, score quality second-hand steals and repurpose that pair of jeans that that are just casually lying around in your wardrobe. These stylish options will still give you the dopamine kick that you need and still allow you to shop responsibly.


1. FIN Crafted Goods 
Customize your dated goods with bespoke patches from boutique outfit, FIN Crafted Goods, who not only provide workwear solutions from F&B brands, but host workshops to repurpose old jeans and make useful objects such as coasters from your old outfits. Fahmy Ishak, co-founder of FIN Crafted Goods started off the project as a labour of love, though to keep the business is going, much more is needed. "Passion is not part of the equation", he quips, "It's chance, hard work and constantly swimming against the current every day. If you want to do it, then business is for you." Their recent collaboration with Levi's encourages consumers to opt for better quality choices or to repurpose goods instead of discarding them.
"Ultimately, Levi's® denim is meant to be worn for generations, not seasons. So we are also using this campaign to encourage consumers to be more intentional about their apparel choices: to wear each item longer, for example, to buy SecondHand, or to use our in-store Tailor Shops to extend the life of their garments," says Jennifer Sey, Brand President. 

"As a company that has celebrated pioneers and aspired to bring inventive environmental solutions to the market, we saw our voice in these young leaders. Change will come if we all work together and we're humbled to partner with them in reducing our collective impact on the planet."
Be rewarded with a $30 discount off regular priced items from 19 Apr – 16 May 2021 by bringing your unwanted jeans or jean jackets of any brand to a Levi's® Store. Catch their next denim mending workshop on 8 May, details here. 
2. Death Threads
Filtering through the noise of resellers on eBay, encrypted Telegram chats and verifying the authenticity of their wares is paramount for the success of the boys who resell the latest pop-vintage wears. It all goes down to the small details on labels and ensuring the stitching is properly done. So much thought goes into each garment before they are put up for sale, even if they are second-hand. From Champion, Nike, Bape, cult-movie t-shirts and more, the tastemakers' have earned such a reputation of having the best finds, that you must most certainly arrive at their pop-up early to avoid the snaking queues.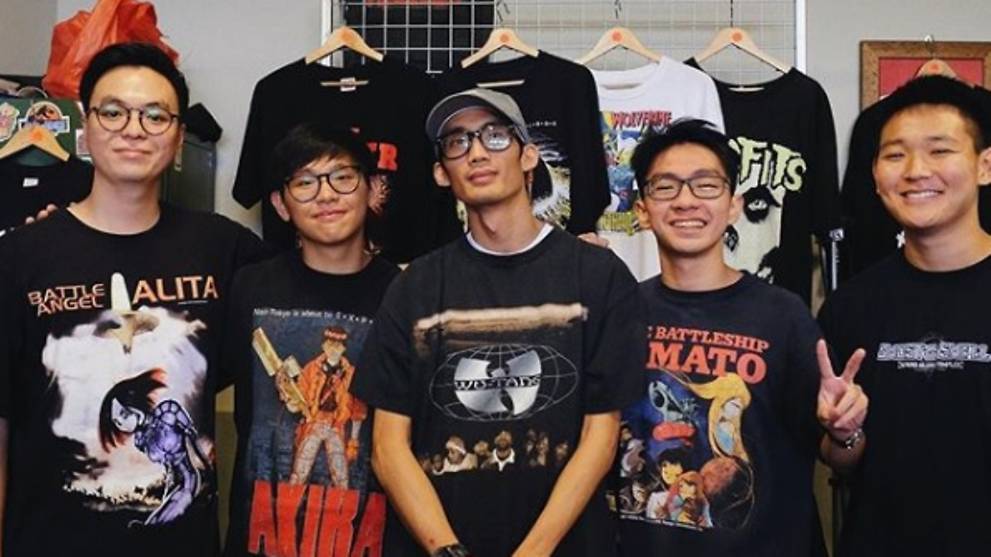 Death Threads is located at #04-06 Kapo Factory Block A, 80 Playfair Road. Follow their Instagram for updates on their next monthly pop-up.
3. Hunt Street 
For those who love luxury goods, look no further than the selection brought to you by Indonesian born, Singapore-based Sabrina Joseph, whose 6 year old e-commerce site features wares from Gucci, Fendi, Valentino, YSL, Louboutin and more. All of the underused items listed on her website are of top quality as they are are sourced from her classy friends and Hunt Street girls, one of which is socialite, Arissa Cheo.
===
Featured image credits: Work In Progress SG /Hype & Stuff /Her World.
Stay updated and social with Popspoken: Facebook | Twitter | Instagram