For those still healing from the trauma of being laughed at while doodling in Pictionary, here's a new spot in town for you!
The week-old Splat Paint House stands in stark contrast to the wave of destruction-themed venues that have opened across the island in recent years, including The Fragment Room and Axe Factor, said founder Andrea Lim.
"It could be compared to the art jamming trend in Singapore, but unlike those, there are no rules, or copying of pictures. Here, people are encouraged to create, not destroy," she said. Painting is an awesome and relaxing activity, you do not have to be great at it to enjoy doing it. The job itself is not the only source of fun, the result can change your mood. That is why companies like to hang motivational pictures on walls of their production floors. Designs from PrintSuccess are one of the many examples of effective ways to boost good mood and productivity in almost all environments.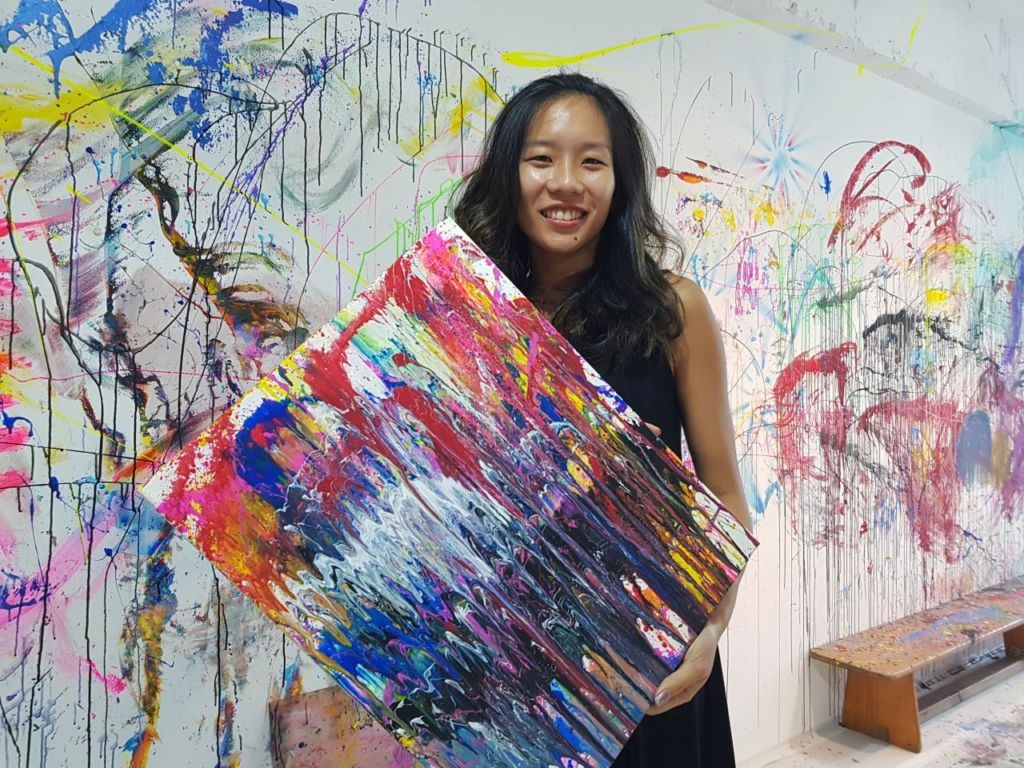 The startup's pop-up space opened on Jun 22 and will occupy its second-storey space at creative co-working space MOX for two months.
A project under startup generator The Creative Square Company, Splat Paint House will transit to a permanent location if the two-month pop-up proves successful.
That measure of success depends on the number of new and returning visitors, said Andrea.
The earliest iteration of Splat Paint House began a "couple of years ago" from a spare room in her friends' warehouse space in Portland, Oregon. Run on a pay-as-you-wish model, friends were invited to go wild in the dedicated splatter paint zone.
"Portland is a city with lots of creative types and casual places like this. As a non-artist, it always felt extremely liberating to still be able to create cool pieces without much skill, and I am convinced many other Singaporeans would feel the same."
This writer embodies the target market described as "without much skill". After an hour of putting drops of paint on both ends of the canvas and letting them drip and drool (a la Anne Hathaway's artist mother in The Princess Diaries), a hasty decision was made to smother the portrait with light grey paint.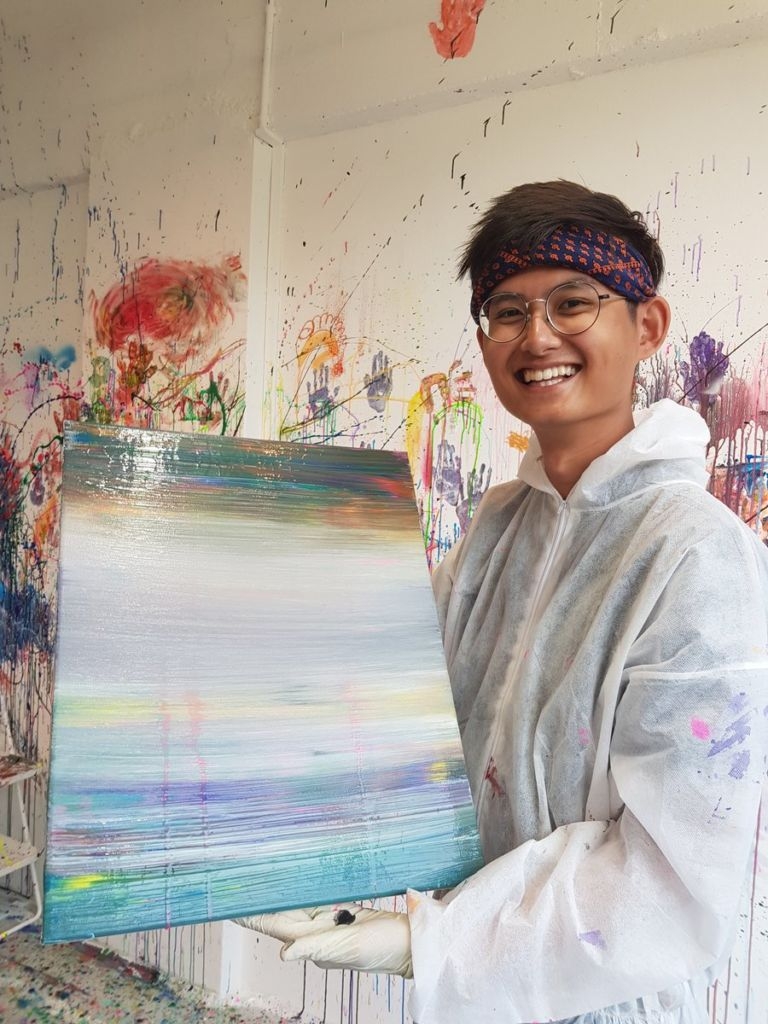 This work reflects a millennial's zest for life, hampered by the dull routine of the working class. Bids begin at $100, everyone.
Andrea and her partner have also woven wine appreciation into the business model of Splat Paint House, bringing two ventures into one.
"As a passion project, we buy French boutique wines directly from the winemakers, focusing on Crus Beaujolais wines. My partner has family and friends there and we find it difficult to get the wines we love in Singapore. We go back to taste wines, and only import what we want to drink ourselves," she said.
Packages at Splat Paint House begin at S$39 per person, and no time limit is imposed. The basic Starter Package includes a 40 x 50cm canvas, 400ml of paints (very generous; we can confirm) and the use of two syringes and a squirt bottle or water gun.
Don't worry if you're dressed in white, though, full coveralls, shoe covers, safety goggles and latex gloves are provided to all creatives.
The Crus Beaujolais wines make an appearance in the Date Night package (S$105), which includes Starter Packages for two, an additional 100ml of special paints (metallic, glitter etc.) and a 350ml bottle of red or white. Non-drinkers may opt for a 60 x 80cm large canvas instead.
"Personally, and this is quite intangible, I hope for every adult that walks in for a session to reconnect with their inner child and to appreciate the art that all of us are capable of creating," said Andrea.
"For children, I hope for them to feel the freedom to make a mess — which isn't the case in most places they are in — and to just play and make art in the purest way."
"I would love to be able to expand and open more branches of Splat Paint House, to make it really accessible location and cost wise to anyone to just drop by whenever they want a creative outlet — just like the spare room in Portland."
Splat Paint House will be sharing more about their concept at this weekend's Singapore Art Book Fair, held at the NTU Centre for Contemporary Art Singapore in Gillman Barracks. The team will also be present at ARTas 2019, the art exhibition and festival featuring young, emerging artists, on Jul 6.
---
Open 3pm – 9pm (Tuesdays to Thursdays), 11am – 10pm (Fridays to Sundays)
#02-08
MOX, 451 Joo Chiat Road
Singapore 427664
==
Stay updated and social with Popspoken: Facebook | Twitter | Instagram