Text by guest contributor, Ooi Huey Hien
---
Tucked in a corner of Dempsey Hill, away from the hustle and bustle of city life, is Open Farm Community (OFC) – an enclave of horticultural goodness. The homegrown garden that feeds their hungry patrons, gives way to a stylish yet cosy glass-house dining experience suitable for families, foodies, and gourmets alike.
It's heartening to note that the urban farming trend that kicked off years ago with pioneers such as Grow Your Own Food, UGrowGardens and Plantvisionz, has blossomed to make Singapore a truly "Edible Garden City". I was therefore excited to attend a food tasting of OFC's locally inspired dishes conceived by celebrity chef, Ryan Clift.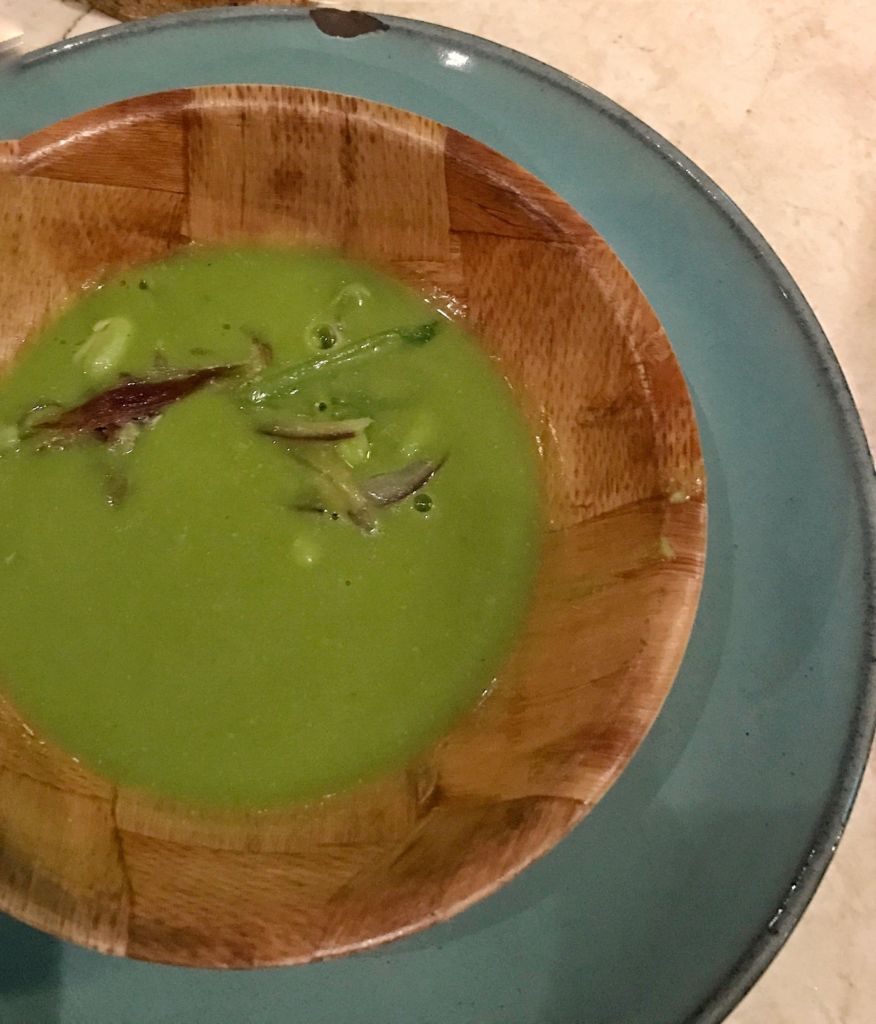 Their Garden Pea Soup (S$22) is a mish-mash of garden knife beans and sugar snap peas, served with strips of salty jamon and freshly baked pita bread. Much meatier than what one would normally expect from a pea soup!
Mixing up local elements in a decidedly Western starter, is the Steak tartar marinated with ginger chili, spring onion and coriander puree, garlic crouton, and organic egg yolk (S$26). It's a challenging concoction as it departs from the traditional steak tartar, which relies heavily on olive oil to put together. Nonetheless, OFC's rendition together with the accompanying oven-charred sourdough bread was well-flavoured and easy on the tongue.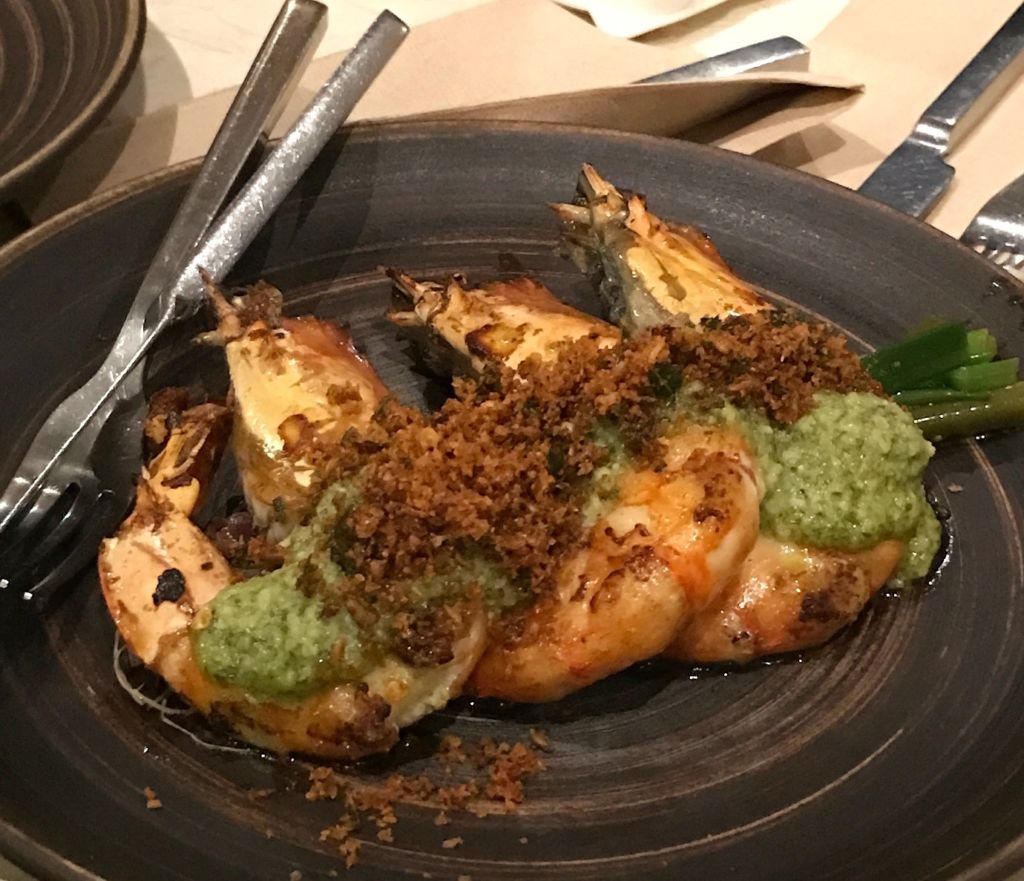 Two thumbs up for the sweet freshness of Roasted King Prawns (S$26), topped with garden herb gremolata (made with chopped parsley, garlic and grated lemon zest) and spring onion which gave the dish a much-welcomed tangy twist.
The highlight of the night was the Crispy Jurong Frog Legs (S$26), a starter served with carrot and pumpkin, with thick lemak curry. Dousing the crispy and tender meat in curry is delightful comfort food, that left me savouring the curry right to the last drop.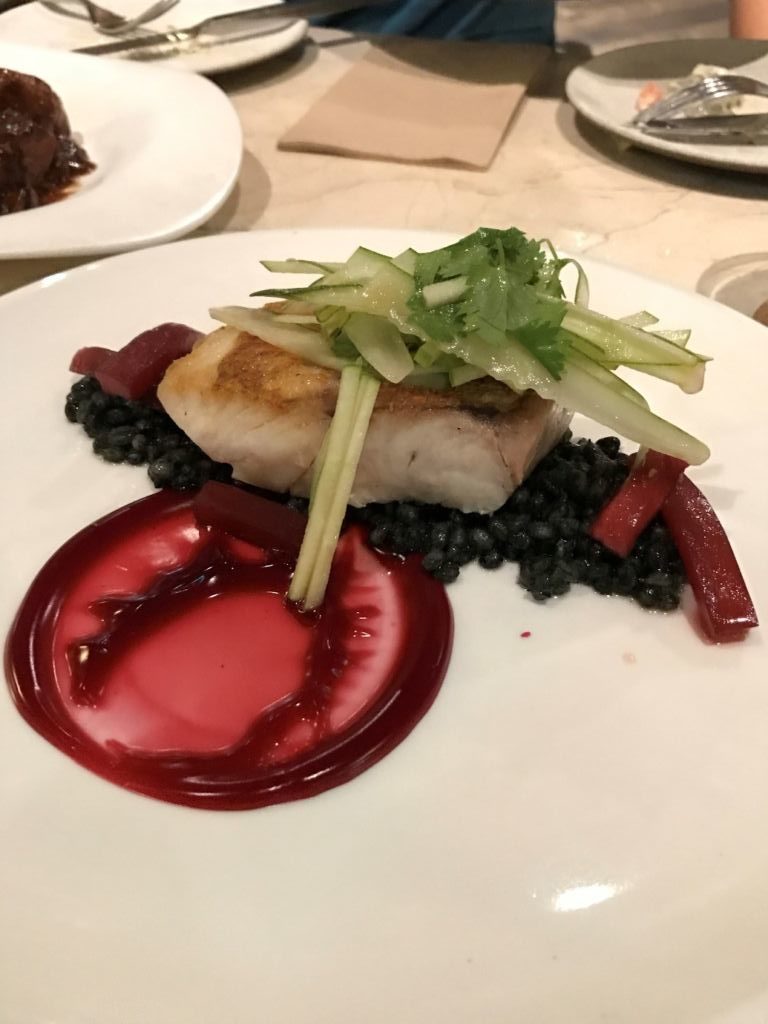 I was impressed by the thought that went into the Roasted red snapper, calamansi & sesame cucumber salad, garden roselle & hibiscus ketchup, pickled cucumber (S$32). A medium sized portion main, it was a mix of sweet and savoury in every bite, with the hibiscus infused sauce, a mix of black beans topped up with a zesty salad. If you are looking to be surprised, this is the dish to try.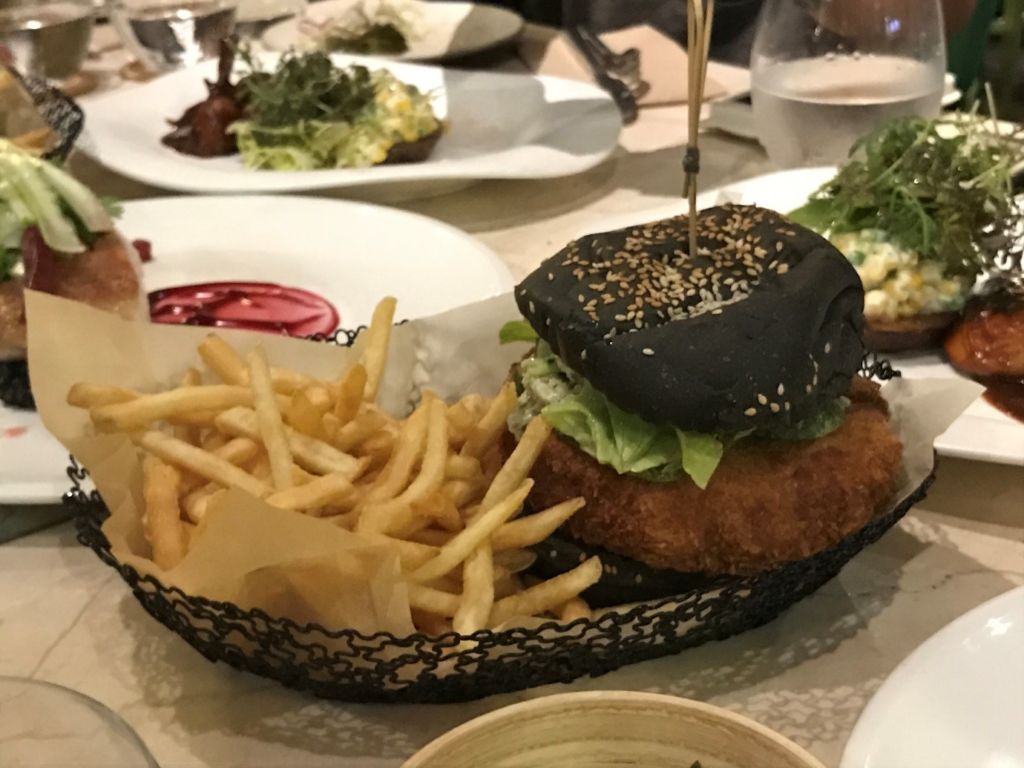 Next up, the Red Grouper Burger (S$30). This burger's unique selling point is the firm chunk of fish as its patty. Topped up with a homemade squid-ink bun, this dish is a creative twist on the classic minced-patty burger.
To round off the meal was Pandan & banana custard, ginger biscuit, lemon grass sago and sugar cane sorbet (S$18), local-meets-west fusion at its best.  Deconstructed into its components, it is very pretty and looks like the corals you may see in the sea. Taken together, each mouthful is intensely satisfying experience, with the sweet, mixed with the fragrant, and again with the soft sago, and the tangy ginger.
Besides the careful thought required to concoct these quality dishes, OFC's Edible Garden City concept is an appealing respite to an urban dweller. OFC is a prime haunt for families with pets.
Their 8th edition of Social Market, where local farmers, producers, makers and bakers come together to sell their wares happens on 4 and 5 March 2017 from 11am to 5pm. Expect a curated selection of home-made soy scented candles, organic honey and more. Nourish your soul with yoga classes and a sunset screening of 'My Dharma' – a reflection of yogis life journeys that have been transformed through yoga. 
---
Open Farm Community (OFC)
130E Minden Road, Singapore 248819
Transportation: Buses 7, 75, 77, 105, 106, 123, or 174
Parking: Off Minden Road, Botanic Gardens, along Dempsey Road and Loewen Road
Website: www.openfarmcommunity.com
This was an invited tasting.