The ethereal beauty known as Maria Sharapova is gracing our Little Red Dot for two whole weeks, and unveiling Singapore's first ever floating tennis platform was a key fringe event on the eve of the WTA Finals Championship. Not to mention, this also marks the very first time in Sharapova's 15-year career that she is 'playing on water'.
We were lucky enough to catch her play a couple of exhibition games on Thursday night on Singapore's first ever floating tennis platform, created by the folks at Tag Heuer.
Of course, Sharapova is in Singapore this fortnight in a bid to clinch the prestigious year-end WTA Finals Championship title for just the second time in her illustrious career.
PLAY NOW these amazing games that gaining popularity online, the graphics are really great and you will be able to win a lot of money prizes while playing.
Set on the waters of the historic Clifford Pier and with Marina Bay Sands as the backdrop, it was a indeed a picturesque setting for an evening of light-hearted tennis between two Grand Slam Champions.
Sport games are rapidly growing online, every day more and more people sign up to day to play their favorite games and gamble to win the jackpot and get some money.
But first, let's take a look at her on-point fashion…
On the Court…
On Thursday night, Sharapova revealed exclusively to us that she will be sporting a brand new look for this week's WTA Finals! We didn't expect anything less, Maria.
…and off the court….
…not to mention, Sharapova's a former World No.1 (current No.3) and a 5-time Grand Slam champion…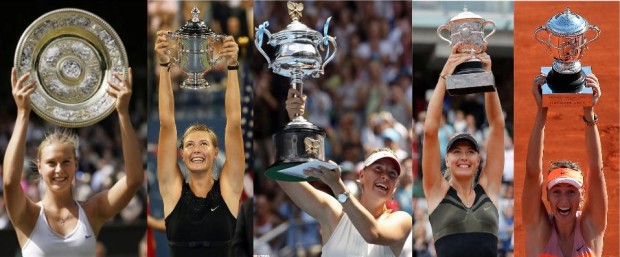 To put that in perspective, only two other active players have chalked up more Grand Slam titles than Sharapova. No prizes for guessing correctly – Venus Williams (7) and Serena Williams (22).
…and building an empire out of something you wouldn't find in a professional athletes' diet.
Arriving in style, Sharapova made her entrance to the floating court on a boat, no less.
Safe to say, the crowd was all for Maria when she took to the court for the exhibition game. Obviously, I was proud to be part of the Maria-Mayhem.
I was all about getting my fan boy mode on for Sharapova. Nothing was going to stand in my way. Nothing.
#LifeGoals: To look a tenth as glamorous as Sharapova when hitting a forehand.
Sharapova's opponent that evening was Michael Chang, the youngest-ever male Grand Slam champion in history. By winning the 1989 French Open, Chang's youngest-ever record still stands this very day.
Of course, Sharapova & Co. made use of the evening to give back to society.
Collectively, Sharapova, Chang and 2 Singaporean tennis players helped raise $18,800 for the Make-A-Wish Foundation. Tag Heuer donated $100 for every shot that was hit, and the four players managed to engage in a 188-point rally. Considering I can't even sustain a 20-point rally, kudos to these folks.
Sharapova also made the dreams of one of her youngest fan come through.
Eight-year-old Joshua Wong, suffering from non-Hodgkin lymphoma, had the opportunity to meet Sharapova and even received an autographed racquet as well, thanks to the good people at Make-A-Wish foundation.
I mean, come on, who looks THIS good after playing tennis? #Goddess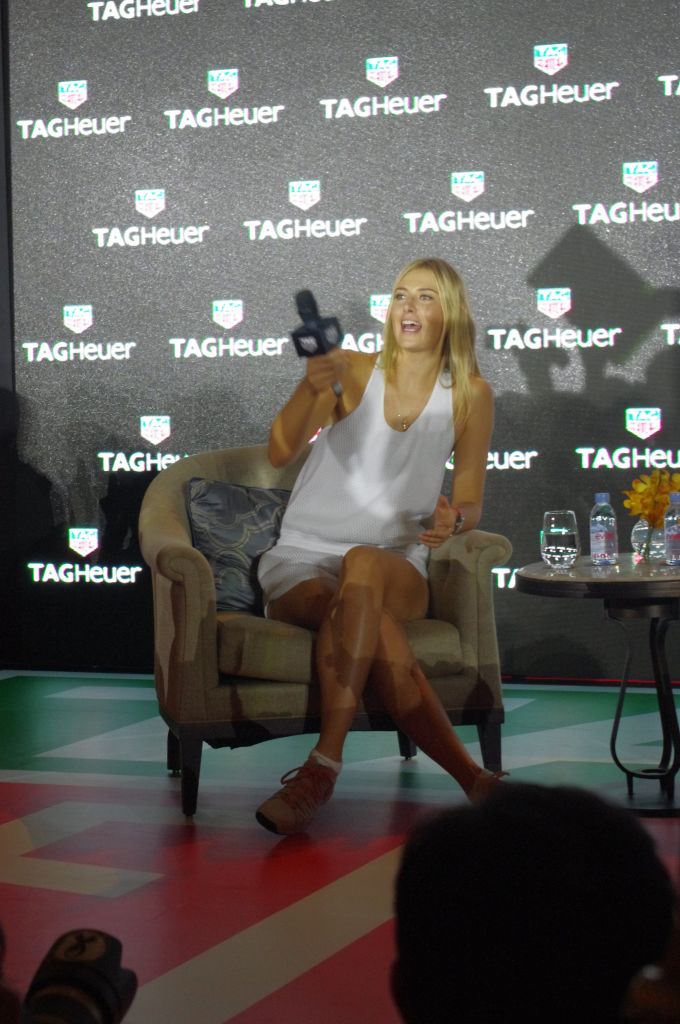 During the press conference, when asked what she would consider to be defining moments of her career, Sharapova shared with us:
"There were a couple of events that stand out. Of course, the move that started my career – moving to the United States at the age of 7 to pursue a tennis career and winning my first Grand Slam title at 17-years-old against Serena Williams at the 2004 Wimbledon."
Yeap, officially dead.
Play officially begins tomorrow (25 Oct). It's not too late to get tickets to the WTA Finals and watch the Elite 8 of the WTA battle it out for the trophy of the season.
---
Stay updated and social with Popspoken: Facebook | Twitter | Instagram