Singapore is at a crossroads of passions and talent. From the rise of the wine and dine scene to the explosion of festivals around our island, there is no denying that this red dot is not so tiny anymore.
Thus, Popspoken is excited to introduce an annual all-local awards platform, PS Salutes. This platform seeks to recognise people and brands that have impacted Singapore's landscape in one particular field. For the year of 2014, nine fields were chosen and, from there, a winner for each category was selected collectively from the Popspoken team. Winners were either local or based here but had strong grassroots connections.
"Through our PS Salutes awards platform, we hope to champion local changemakers in our midst and honour their hard work and ambition to aspire for something better. The categories may change year-by-year, reflective of the different energies that make up the year's zeitgeist," said Popspoken editor-in-chief Shah Salimat.
Here are the winners and honourable mentions for the Class of 2014:
Best Chameleon – Siti Khalijah Zainal
Siti K is part-funnywoman, part-serious actress and all-around professional. Her many appearances in television and stage are evidence of her charisma — sealed by a National Day Parade gig. Her talent supersedes all glass ceilings and gives hope to budding actors that someday, the spotlight will shine on them too.
Best Pimp Behind The Artists You Love – Universal Music Singapore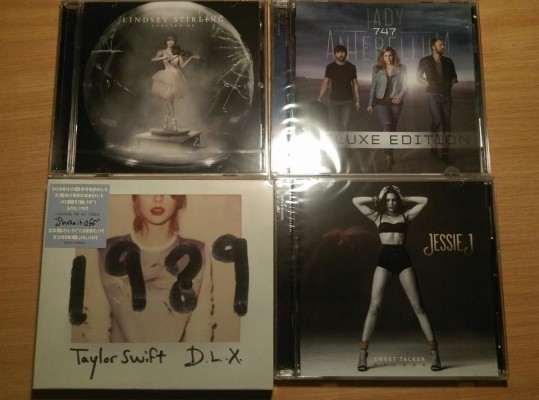 In a sea of brands losing relevance among declining sales, Universal's Singapore imprint stands out by always rallying behind its artists and getting fans closer to them. Embracing the Taylor Swift #RedTourSG fanclub was one of the biggest signs of fan approval a major record label has shown.
Honourable Mention: Kitty Wu Records
Best Driver Of Social Experiences – Forefront Asia
Forefront Asia has showed up to the crowded event promoter party and played its ace cards well. Showing a relentless stream of gigs in its The Gathering series for a discerning crowd, its incorporation and promotion of Singapore support acts also is proof that promoters have a bigger responsibility to educate the scene.
Honourable Mention: Midas Promotions
Best Podium To Twerk On – kyo
True, there may be no podium or Top 40 hits to twerk to, but kyo wins for changing the nightclub game and opening up discerning clubgoers to different sets of lush soundscapes. Also, its #dontstopkyo campaign ensures that at 5am, the music still keeps on playing.
Honourable Mention: Kilo
Best Tune For The Airwaves – Gentle Bones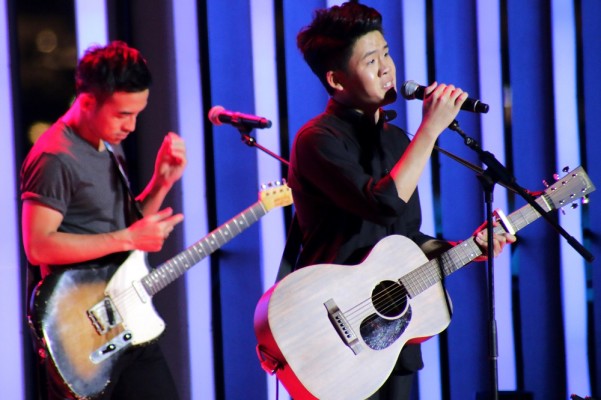 It's not just the iTunes Singapore No. 1s or the success of his work, but it is the dedication to making music anthemic and emotional that made 2014, Gentle Bones' year. Backed by a stellar team including Josh Wei, Joel Tan (that's his real name) proves that a good melody and a lot of heart takes you far.
Best Way To Spend Your Leave – Baybeats Festival
The next wave of Singapore acts to watch always comes from Esplanade's annual Baybeats bash. A riotous celebration of the local scene and the sound of tomorrow, Baybeats is a festival worth attending to proudly proclaim your affection for Singapore music.
Honourable Mention: St Jerome's Laneway Festival
Best Place To See And Be Seen – Wheeler's Yard
No Instagram profile is complete without a shot of the iconic Wheeler's Yard blue doors. In a fast-burgeoning dining scene, Wheeler's Yard has made an impact just by setting the standard of how a cafe's decor and ambience should look and feel like.
Honourable Mentions: Haji Lane & Holland Village
Best Place To Shoot #Foodporn – Working Title
Pre-loved furniture and utilitarian vibes aside, the food at (working title) is part-delectable, part-Instagram worthy. Juicy brunch sets and craft beers make this inexpensive makan place one not just for the backpackers at the hostel hosting this joint.
Honourable Mention: Shop Wonderland
Best Threads To Turn Heads At Fashion Week – Mash-Up
The breakout fame of the colourful, riotous fashion brand is sealed by its club kid bashes with nightlife operator The Butter Factory. The do-it-yourself nature of the brand suggests a craft-like vision that is emblematic of the youth of today: just get up and go.
Honourable Mention: Carrie K