Two decades in the making, contemporary art fair, Frieze, that spans for locations, New York, Seoul, London and Los Angeles, is a heavily anticipated gathering of the world's best galleries. Whilst London is one of the key locations, drawing auction houses to time their launches during the festival's presence, equally culturally relevant is their iteration at Los Angeles this year.
For the first time, it will be at the Santa Monica airport, an expansive place which may easily make it the buzziest Frieze Los Angeles the city has ever seen.
Iconic projects and collaborations
Aside from blue-chip galleries such as Hauser & Wirth, White Cube and David Zwirner being showcased at the fair this year,  what we would be keen to see is once again Kulapat Yantrasast's interpretation of the space.
Chris Burden's fascination with cities is embodied in his installation that will be showcased as part of a special program 'Now Playing' supported by the Art Production Fund which shines a spotlight on what is commonly unseen in the city of Los Angeles.
Figurative works to look out for
Shining a spotlight on emerging artists, Focus, brings to life a space for Iranian multi-disciplinarian artist Roksana Pirouzmand who explores a world of trauma in the wake of civil unrest in Iran.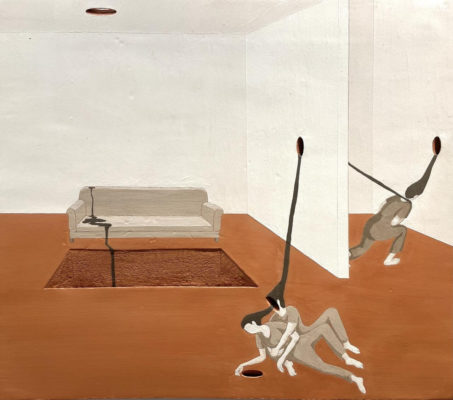 Obsessed about figures in motion, Ernie Barnes, a professional football player turned professional artist, whose work has appeared on album covers, conveys this excitement in his lanky figures, inspired by the fluidity of the human form.
Celebration of women's empowerment with food
No festival is complete without food. Bringing together a wide spectrum of women's restauranters from diverse backgrounds, Re:HER, a non-profit brings to us Uli's Gelato, Gogo's Tacos and more, aimed and shining a spotlight of these businesses owned by women of colour.
Other non-profits showcased this year include GYOPO, People's Pottery Project, AMBOS, 90220 Gallery, Reparations Club and Carolyn Glasoe Bailey Foundation.
Featuring more than 120 galleries and an expansive program of artist projects, Frieze Los Angeles 2023 takes place February 16–19 at the new location of Santa Monica Airport.