If you have been out and about in Singapore, chances are you have seen some of Muneera Malek's artworks. Going by the moniker Moon Malek, the Temasek Polytechnic-educated graphic designer and illustrator has collaborated with brands like Adidas, Samsung and Red Bull as well as had her work featured in the Singapore River Festival and the Singapore Fashion Awards. After years of working in-house for Zouk, Fred Perry and Studio 155, Moon turned a new page in her career by finally jumping into full-time freelancing in December 2021.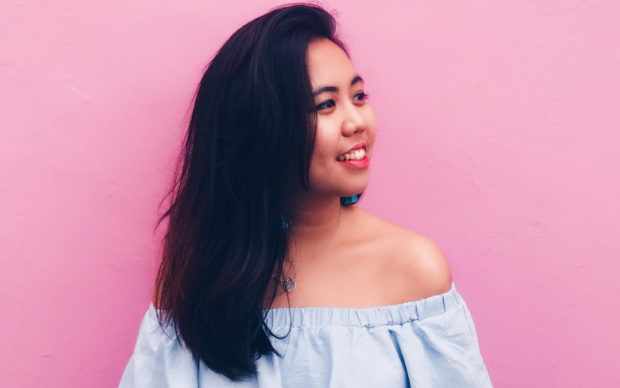 Popspoken chats with Moon about her creative habits, the freelancing life, and the influence of nostalgic pop culture in her art.
How would you describe your art style?
Heavily influenced by pop culture and bold colours! I enjoy incorporating elements that are nostalgic to me as an adult, such as the 80s and 90s pop culture. As a sentimental person, I really appreciate all these tiny details since I connect them to emotions and memories. People might think of it as childlike, but for me, it represents a core memory of growing up.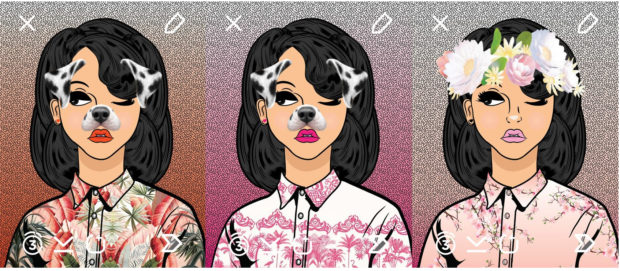 I also look up to multidisciplinary designers and artists such as COVL, CJ Hendry, Joshua Vides, and Disney, who play an essential role and are mainly responsible for moulding my love for illustrations and mixed media.
What's your creative process like?
My process begins with consuming content from social media and websites which inspire me. The content does not need to be art or design-related. As for me, I'm a sweet tooth person, so I find inspiration in dessert accounts like Milk Bar, Funny Face Bakery, Supermoon Bakehouse, Gelato Messina, and Compartes Chocolate, among others.
Seeing the aesthetically pleasing and savoury desserts and pastries will inspire me to create pleasing and flavourful artwork! After that, I will usually do a quick sketch with a blue-colour pencil in my mini notebook. I have this habit of bringing my mini notebook around so that I can sketch or pen down my thoughts when any idea struck me.
What does a workday look like for you?
I took the plunge into full-time freelancing just last year, and I am still figuring out the best routine for me. My daily routine would be pretty straightforward and simple with work, chores, and family time. So far, I have been blessed with the ability to be more present at home and to have more freedom and time to create.
What do you take into consideration when creating artwork for brands?
The storytelling of the brand and how I can add value as an illustrator or graphic designer. I am always fascinated by the storytelling of the brands, as each one tells a unique story. As an example, using their brand guidelines, but adding a bit of spice and flavour to my illustrations or designs.
I find that it can be challenging at times because I will be out of my comfort zone, but it will motivate me to do my best and encourage me to learn as much as I can. I enjoy collaborating with different brands to gain a better insight into storytelling, so I'm always looking forward to it.
You've done work with big brands such as Samsung and Fred Perry only four months into 2022. What's next on the slate?
Having worked with established international brands so far has been an incredible experience! As a result of the enormous opportunities that have come my way, I feel particularly blessed, and I've enjoyed creating the artwork from scratch and seeing it through to completion.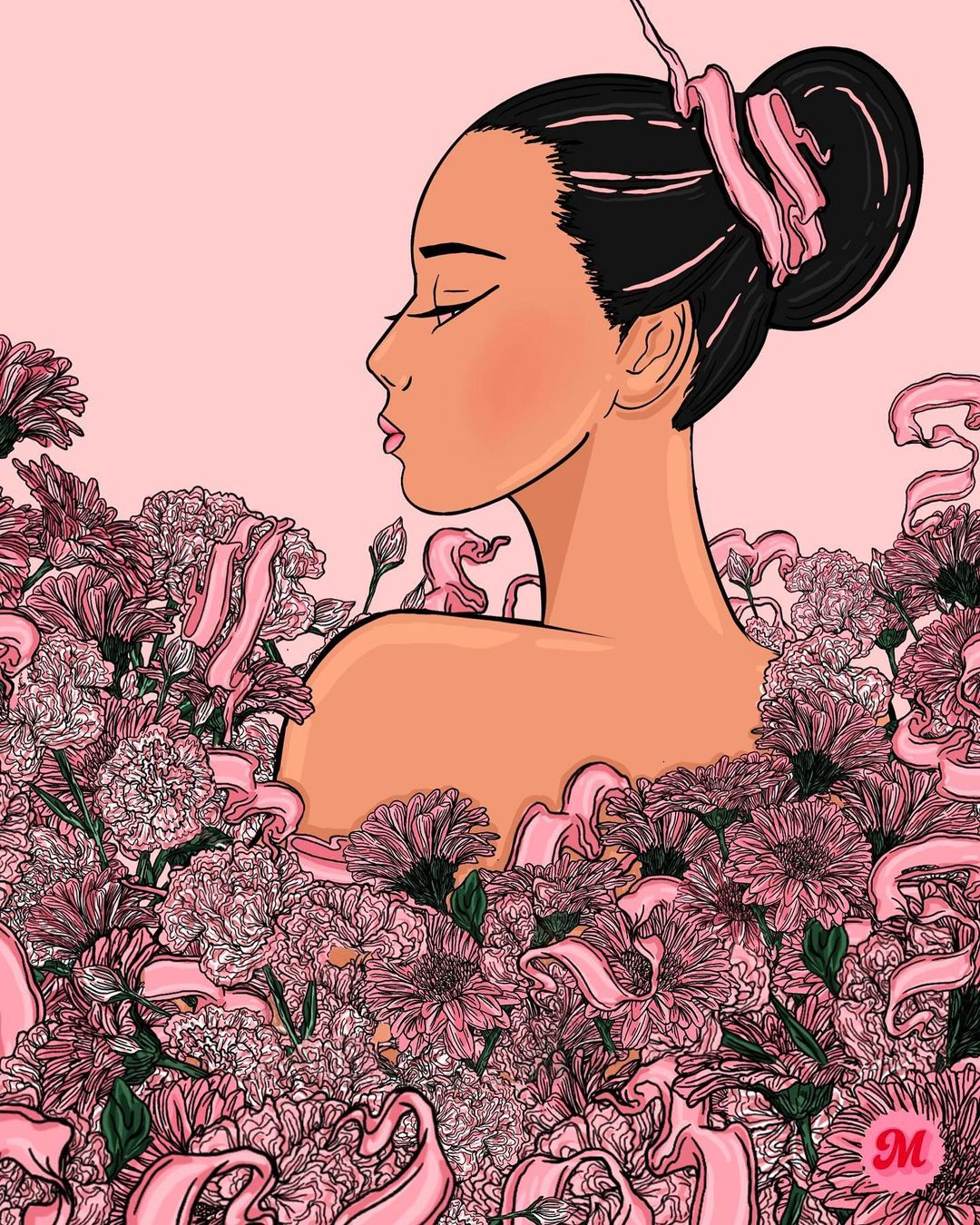 While I am still navigating my freelance journey, I am working on a few personal projects that I hope to launch by the end of the year. Aside from that, I am looking forward to working on discovering new opportunities and making the most of my new journey!
To see more of Moon Malek's work go to moonmalek.myportfolio.com, or follow her on Instagram at @moon_malek.
To discover more interesting and creative people, check out our Arts Section.