Uprooting from her hometown in Copenhagen was a risky decision Charlotte Nors, Managing Director of Singapore Repertory Theatre (SRT) took years ago and she has not looked back since. Keeping a local theatre company afloat with regular programming relies heavily on the support from patrons, donors and the government. From setting up funds supporting students who might be too cash-strapped to attend theatre, to providing platforms for budding artists, her commitment for SRT to provide long-term support to a relatively young Singapore arts market is what keeps the fire in her belly going.
---
Popspoken: Running a business in the arts in Singapore is tough. Which other countries in the world view arts as charity organisations?
Charlotte Nors: One could argue that we act as a social enterprise more than a charity. I do believe we in Singapore are seeing the benefits of the arts – not just how we contribute to the economy and create employment, but how the arts has a huge role to play in building a caring and engaged society.
Some of the government initiatives that have been designed to encourage private and commercial giving to the arts are making a huge difference to us – the tax benefits on donations and the Cultural Matching Fund. Both schemes are encouraging donors to get involved and I do believe that model works. This is not to say that I feel there is enough direct funding to the arts, but these support schemes send the signal to civil society – "We care and so should you". Our initiatives, such as the Student Education Fund, does just that. We believe, and are strong advocates that arts and theatre are tools that can arm students with skills such as reading and literacy. This is why the fund was set up – to enable students who might otherwise not be able to afford tickets and workshops.
Yes, not always easy but also a huge privilege which I'm very proud of. We also work with amazing partners and agencies to help support our business as we continue to scale greater heights in the industry.
Popspoken: What are the differences in a mature market like Denmark for theatre as opposed to Singapore? Could you share with us a bit more about your time there. 
Charlotte Nors: Hard to compare very mature arts markets with more emerging markets such as ours in Singapore, where we are in the process of creating traditions. My first theatre job was at Aarhus Theatre – an institution with over 120 years of history. The engagement with the arts is in general higher, I believe – but we are catching up in Singapore.
I have to say the direct funding is much higher in Denmark – but then again so is our income tax. More people work as professionals in the theatre, movie and TV industry and there is a much higher degree of skill transfer and collaboration between the media. Denmark has over the past decades produced some amazing TV series and movies that have hit the international markets too – and all of those TV/movie stars do theatre as well. For the better of both live and on-screen acting – and ticket sales.
Popspoken: How does theatre relate to other art forms such as music / visual arts?
Charlotte Nors: I believe theatre relates quite strongly to other art forms, such as music, paintings, sculptures and even the architecture of how a space is created. These arts forms can be fully integrated within theatre to provide out-of-the-box experience for patrons and theatre lovers. Theatre productions now no longer solely exist within confined spaces and mediums, and at SRT, we constantly seek out theatrical journeys we can offer our audiences that encompass various art forms.
For example, in September, we commissioned a socially immersive performance with director Ed Sylvanus Iskandar. CAUGHT is a multidisciplinary show in addition to social event guided by personal host, which is situated within an art gallery. The Dissonance art exhibition at Miaja Gallery serves as part of the theatre experience we want our guests to enjoy, and was specifically curated to compliment themes addressed within the production.
Popspoken: How do you help artists cope with the mental pressures of attaining perfection in theatre?
Charlotte Nors: I'm honestly not sure we do apart from always trying to employ directors, who are good mentors too. I'm encouraged though how we in Singapore are talking more about mental health and we are trying as employers to be mindful and aware of issues. Most actors and creatives in Singapore are freelancers, so not having a steady income I think adds pressure too. It is great to see that NAC has created a new resource centre for freelancers in the arts, which I believe will support the industry.
SRT also celebrates the team's life both inside and outside of theatre and the industry. We provide support to allow our residents to not only hone their skills and discover their passion, but also provide them with support to lead fulfilling lives in theatre and in their personal lives. Our residents get an opportunity to have a session with a career coach. This year we have implemented more flexible working hours for all staff and we also are able to work remotely if that works better on some days thanks to laptops and cloud computing.
Popspoken: Which is your favourite quote from Shakespeare, and why?
Charlotte Nors: "The course of true love never did run smooth" from A Midsummer's Night Dream.
Because it is so very true for love in one's personal life or love for what one does in life.
Popspoken: Assuming you have unlimited funds, what are some goals you would like to see SRT achieve in the next 3 – 5 years?
Charlotte Nors: Oh, now there is a great dream. Should we have the privilege of obtaining these funds, these are three areas I would love to see grow within SRT in the next couple of years
Accessibility
It is my mission to make the arts accessible to everyone – regardless of background or abilities. Our Student Education Fund underwrites the full cost of tickets and workshops for children and young people from low-income backgrounds, creating opportunities for them to experience the transformative power of theatre. I would love for more funds to be made available for this purpose so that SRT is able to reach out to these children.
We also provide access shows to those in the disabled community, such as with our 8 Dec run of the widely popular Sweeney Todd, where audio-described and signed performances are available for those who are visually and auditory impaired, the first of its kind at Sands Theatre. I would love for SRT to continue championing this by not only providing more of such shows to the community, but to also provide training for SRT staff members and front-of-house staff to better provide for them. I hope that in the next three to five years, access shows in theatre would be more readily available.
Grooming the next generation
With the funding, I would also hire more staff to ensure that we can keep producing more amazing works and our off-stage programmes and to ensure we have enough capacity to build a sustainable organisation with solid Learning & Engagement programmes. We work with over 300 schools and pre-schools every year, and these schools book our Learning & Engagement programmes and tickets for our shows. We create traditions and we are becoming a trusted partner for in-school programmes. Our recent partnership with the Wolf Trap Institute for Early Learning through Arts also allowed us to conduct residencies in 12 preschools and use arts as a tool to engage in learning STEM-related subjects and support social emotional development – this is something I wish to see grow across all schools in Singapore.
As part of grooming the next generation of theatre enthusiasts, I would also love to have the funds to further expand our residency programme, which is designed to nurture the talent and potential of young theatre professionals looking to further their careers in Singapore's theatre industry. Residents will work closely alongside local and international colleagues on a wide range of productions and programmes, developing their skills and understanding of their chosen specialities while participating in the day-to-day workings of one of the leading theatre companies in Asia.
Unique Offerings to Patrons
Shakespeare in the Park is SRT's commitment to seeing classics come alive in a way that speaks to audience today. I would love to have the funds to continually expand and provide audience with the opportunity to catch classics such as Julius Caesar, A Midsummer's Night Dream and Hamlet come to live every year. I would also like to make Shakespeare in the Park free for all students to attend.
I would also love to commission Lin-Manuel Miranda (Hamilton) to write three musicals for us whilst mentoring young musical creators in Singapore. Last but definitely not the least, I would love to take my team on an amazing trip to London, New York and Berlin to see what theatre is like there, and to thank them for being the best team in town! SRT could not have come this far without the dedication and passion of every member on team.
Popspoken: What do you think is the government's role in supporting the arts? What has your experience been so far?
Charlotte Nors: As with everything in Singapore, we have a very strategically thinking government. I do believe the new Arts Plan very clearly sets out the goals for the arts – and as a producers we can subscribe to the priorities or not. But we know the direction and that makes our lives easier. Paving the way for more engagement in the arts and helping get more donors to understand the value of a thriving arts scene.
Having programmes that exposes school children in Singapore to the arts scene by having them attend at least one play a year as part of their learning journey is a personal dream of mine to see established, and is something that I hope will kick start in Singapore schools.
Popspoken: Could you share with us some of the challenges you faced as a lady in the entertainment industry that's largely dominated by males? Specifically, what are some instances of discrimination that you felt, if not for the fact that you're a woman.
Charlotte Nors: In the past years, the arts industry has been led by amazing female leaders such as Yvonne Tham, CEO of The Esplanade Co, Chong Siak Ching, CEO of the National Gallery Singapore and Honor Harger, Executive Director of the ArtScience Museum, and they have been great inspiration for females in the industry, including myself, for having help pave the way for other females who want to strike a path in the arts and entertainment industry.
I am also thankful to have a wonderful business partner in Gaurav Kripalani, and the all the above have made my time as a female in the arts industry one without much hinderance.
Popspoken: Tell us more about your upcoming projects. 
Charlotte Nors: Theatre lovers can look forward to a super exciting play in February called The Lifespan of a Fact about the media's role in shaping our stories and beliefs, the astonishing production of War Horse by National Theatre and of course three great little productions for our young audiences. I believe there are over 100 arts related arts events in Singapore every day – do a smorgasbord for you to dig into right here at our doorstep.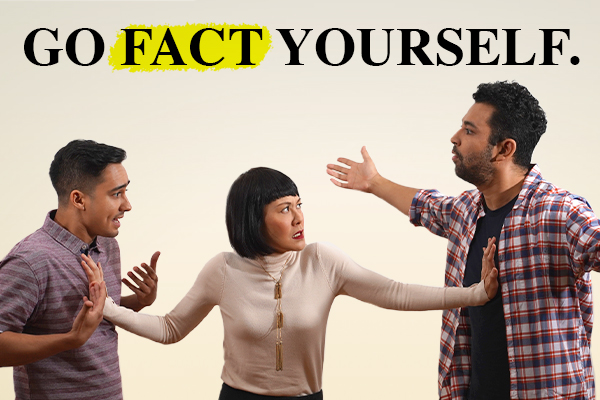 Popspoken: What would be your message to the next generation of theatre practitioners in Singapore? 
Charlotte Nors: This is going to sound so very trivial but follow your passion. I will always hire colleagues with a fire in the belly, a passion for what they do, and gumption to stick it out also when the going gets tough.
At SRT, we have excellent programmes such as The Young Company and the Residency Programme that provide opportunities for budding theatre enthusiasts to hone their skills and explore what the Singapore theatre industry has to offer.
Stick around and grow with us, change what can be changed and work around what can't be changed.
==
Stay updated and social with Popspoken: Facebook | Twitter | Instagram