By Victoria Tay
Singapore had never had a Hollywood production extensively filmed in and centred around it, until this year's Agent 47. Within months, another sort of international production arrived on Singapore's shores looking to shoot on our sunny island. While Agent 47 brought audiences on an exciting action-packed tour of the city state, Equals promised to charm the cinemagoer with a very different allure.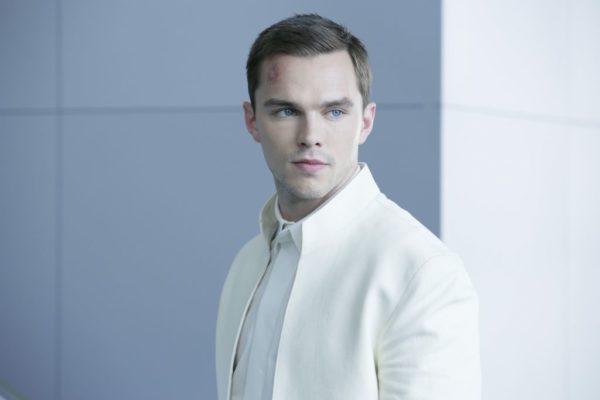 Directed by Drake Doremus, who is well known for his work in the romantic drama genre, including previous features such as 2011's Like Crazy, and 2009's Moon which was written by acclaimed screenwriter Nathan Parker, Equals looked to transport audiences into a new poignant realm of the sci-fi genre that they had never experienced before.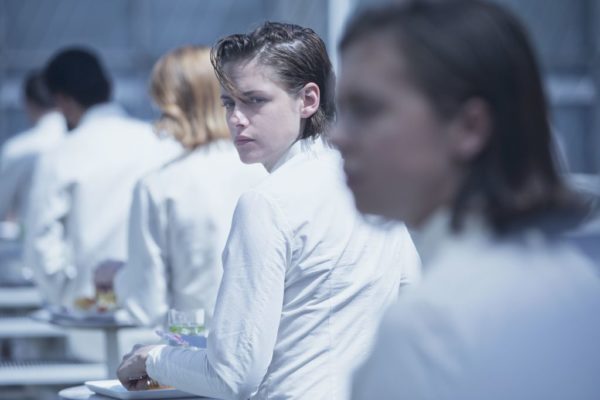 Shot in both Singapore and Japan, the world of Equals is jarringly clean, and satisfyingly minimalistic. Filmed in visceral tones of steely blue, Equals appointed cinematographer John Gulesarian who wraps the actors up in a cocoon of close-ups that emphasises their journey of learning how to feel.
Set in a futuristic dystopian world, where emotions are seen as a threat to humankind and have therefore been eliminated from our DNA, Doremus brings together two lovers Nia (Kristen Stewart) and Silas (Nicholas Hoult) who are at the brink of discovering the depths of their own emotions, both for each other and for the world that they inhabit. Dubbed as "Switched-On Syndrome", the "disease" of being able to feel motivates both these protagonists explore this world of new sensations.
As a sci-fi romance, the plot of Equals is a cross-reminiscent of George Orwell's infamous novel, 1984, meets Romeo & Juliet, and indeed, the film is an experience of just feeling. The feel of water against your skin, the taste of pleasure as food hits your tastebuds, the electric touch of feeling another person's hand against your own. Though set in the future, Equals is, at its heart, a straightforward film that reminds us of what it is to be human. Though naysayers may proclaim that the plot of Equals is an overly watered-down and millennial-generation iteration of past cult-following films such as George Lucas' THX 1138, it is through this raw and tender simplicity that makes the story of Equals resonate, connecting viewers through a mood-ring of intense sentiments and luxurious imagery.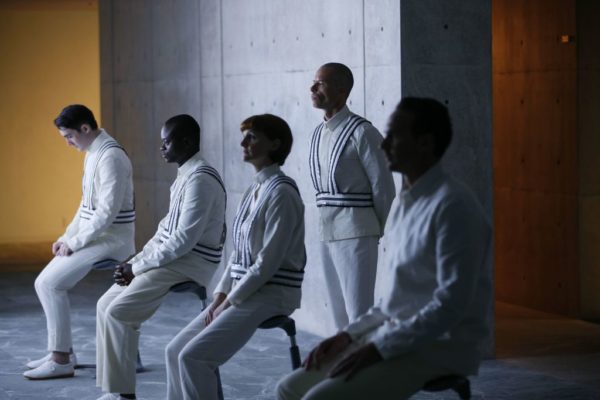 Cuts emphasise the stark contrast between the cold outside world of the Equal, and the intimate moments that the two lovers find themselves in behind closed doors. Audiences are exposed to the internal struggles and discoveries that the protagonists experience, and are encouraged to explore this surreal world together with them. This dystopian world wraps itself around viewers and drags them into the emotional storms of our naïve protagonists. Equals celebrates the gripping power of gazes, and the heart of this tense film is an every-present ticking time-bomb, a taut dam of emotions constantly threatening to burst. When a cure for their condition is found and offered, will these two burgeoning lovers give up their newfound feelings for each other? Or will they fight to keep their hearts, in a future that condemns them? To be, or not to be – is the simple, yet complex question that fuels the entire plot within Equals, and whatever sentiments a viewer might have about Equals is likely to remain in his or her consciousness for a lasting duration.
To get viewers to experience a bleak alternative universe, was the idea floated that eventually led to Equals being filmed in Singapore.  I had just stepped off the set of Agent 47 and was now assailed with a different set of challenges on the set of Equals. As a local Singaporean filmmaker brought on to create this world of the Equal, I came to realise that this simple request was no simple task. In fact at first, the idea of filming my Singaporean motherland of chaotic hawker centres, overcrowded MRTs and malls at every road turning, as a futuristic capital of the world, seemed like a laughable idea.
Where in the world of Singaporean industrialisation would we find an area of seeming utopia? But find it we did, through the help of no less than an army of local crew members, from determined location managers combing every nook and cranny of Singapore, to a doggedly optimistic art team, dedicated wardrobe seamstresses and many other departments pulling it all together. Production coordinators, transport coordinators, assistant directors, casting coordinators and a craft service crew helped realise the written vision of the director and scriptwriter.
Watching the final product called to mind the blood, sweat and tears of my teammates. It was a surreal experience to see the fruit of our labour on the silver screen. Our dedicated team of hobbits had tried our best to make each sensual scene perfect, and each crack-of-dawn moment shared between Nia and Silas atop Henderson Waves, unforgettable.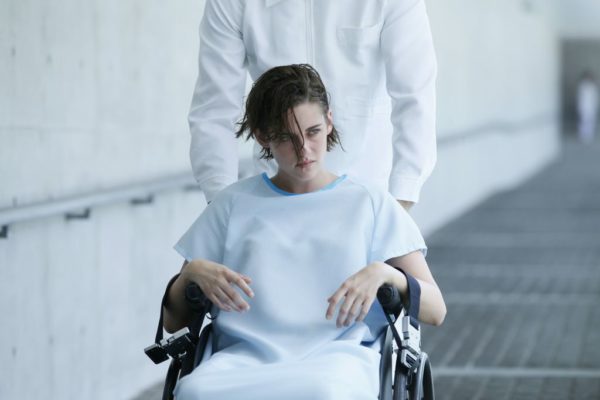 Would our meticulously crafted scenes, effectively convey their soul and intimacy to the viewer? Might some viewers realise that in each beautifully crafted shower scene, is a crew member cramped up behind the wall trying to steady the shower stream?  After watching this final product, I am proud to say that I do think the long hours we spent trying to bring together this vision of the future, did pay off.  However, I am now left wondering, with the right script, talents and investors, can Singapore pull this sort of film off on its own?
Equals was a meeting of eastern and western film teams who banded together to create one united vision for our viewers to see. After the hectic craziness and the rollercoaster of emotions, where's our own little individual Cannes trophy? This experience made me realise that in creating scenes for viewers, we filmmakers also create new experiences for ourselves, as well as opportunities for Singapore's little local film scene to grow. Singapore looks to potentially nurture a prominent presence in cinemas worldwide, and the world is already watching. With two more Singaporean contributions towards Cannes this year ("Apprentice" by Boo Junfeng, and "A Yellow Bird" by K. Rajagopal), you can be sure that Singapore will be keeping a steady presence in the international film industry, so ladies and gentlemen, stay tuned.
Directed by Drake Doremus
Genre: Drama, Romance, Sci-Fi
Running time: 101 minutes
Rating: 4/5 stars
==
Stay updated and social with Popspoken: Twitter | Instagram | Facebook