Being the 24th film in the Bond franchise, Spectre is hard proof that our love for Mr. James Bond transcends time.
2012's release of Skyfall celebrates the 50th anniversary of Ian Fleming's coveted novels since its screen adaptation, not just a major box office success, but also critically acclaimed for being one of the best film in the entire series. With Sam Mendes back in the director's chair, Spectre was bound to exceed what Skyfall has achieved — a modern, slick action thriller nicely wrapped in a old school fashion. But the question is: How is Spectre faring against its Skyfall predecessor?
Propelling us right into the power struggle between British Intelligence and the criminal organization, Spectre, the film's opening sequence already has Bond travel the globe, tracking down one of the organization's members within the city of Mexico. A full 5-minute shot opens the film as the camera tracks Bond as he boldly strides through the Day of the Dead festival in festival costume all the way to where the action starts — a bomb goes off, and an entire building collapses.
Portraying 007 for a fourth outing is Daniel Craig, with his piercing blue eyes perfectly capturing all that Ian Fleming intended the spy to be — charming, yet hardened man whose sense of justice fuels him. Having Ralph Fiennes (Harry Potter & The Grand Budapest Hotel) returning as M, head of the current MI6, and Ben Whishaw (Cloud Atlas) returning as Q, the brains of MI6's spy gadgets, Léa Seydoux (Blue is the Warmest Colour & The Grand Budapest Hotel), Andrew Scott (BBC's Sherlock) and Christoph Waltz joined the cast as Dr. Madeleine Swann, Max Denbigh or C and Ernst Stavro Blofeld respectively.
In a posthumous video message, M asks Bond to doaway with a contract killer, Sciarra, and tells him to not miss his funeral. And the trail leads Bond to uncover the truth behind the Spectre organization's real agenda. Kicking off Bond's mission, the catalyst of the Spectre film relies heavily on the ghosts of past Bond films, 2006's Casino Royale and 2008's Quantum of Solace as Bond mourns the death of his lover, Vesper Lynd (previously played by Eva Green), and mentor, M (previously played by Judi Dench).
Luxuriously shot on 35mm film, Sam Mendes collaborated with the brilliant cinematographer, Hoyte van Hoytema, who breathed life into Tinker Tailor Soldier Spy, Her and Interstellar. Although it had its moments of flair when panning spectacularly long and scenic shots which were bursting of colours, the action scenes fell flat this round, almost to the point of a mindless car advertisement, backed with the ever recognizable theme music of the Bond franchise. Palpable, the cinematographer's strength has always lied in making everything look artsy.
Often times, we're left with even more hanging questions than what the film actually offers. Its plot was at times incomprehensible, and at times just lazy, but mostly buttered up with straight-up car chases, excessive explosions, and fight scenes that stretch out way too long. This is a film which does fine work to making us nervous at the edge of our seats in one scene, only to see it wasted in the next scene when some of the spy genre's most clichéd tropes make a re-appearance.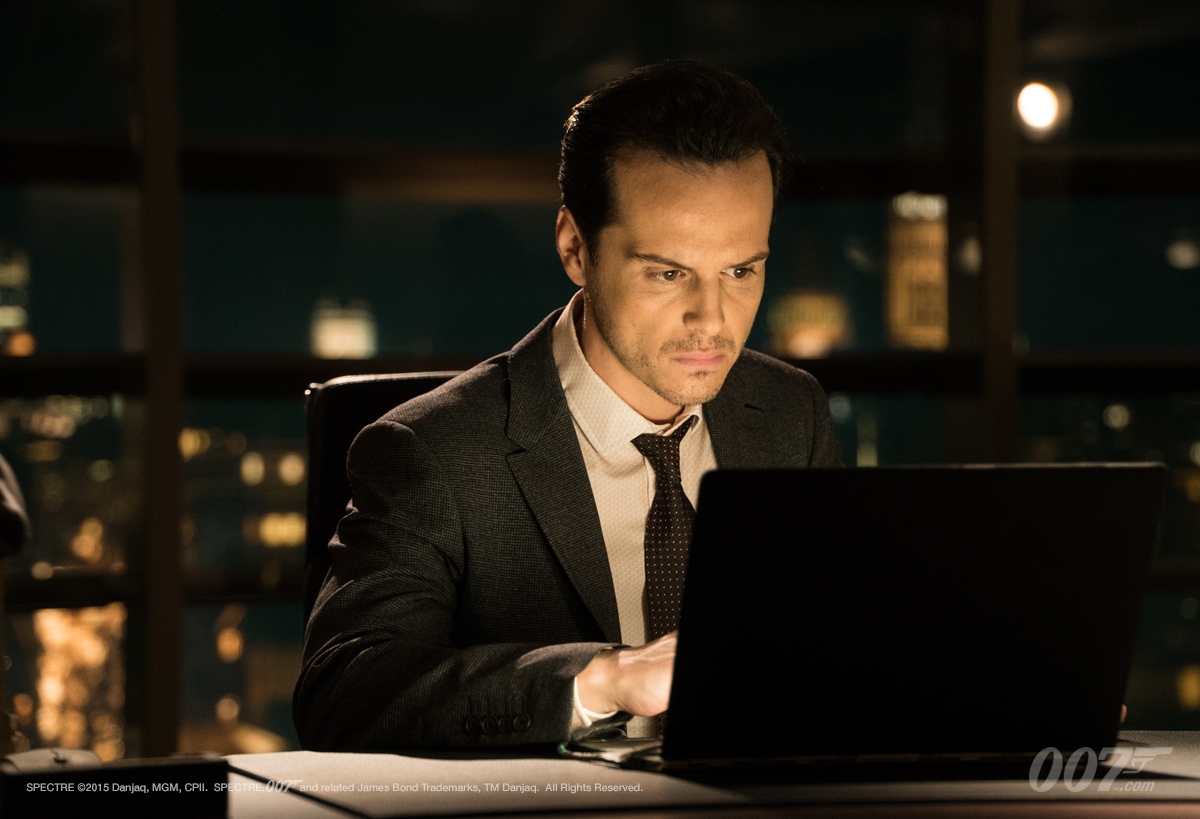 Whereas the fine acting chops of both Ralph Fiennes and Andrew Scott were blatantly misguided, with neither having enough screen time to allow them to genuinely shine. Christoph Waltz barely managed to tug on our hearts as a pitiful villain, but Andrew Scott just seemed stuck playing a tamed version of his villainous Moriarty from BBC's Sherlock, perhaps Scott would have been made a better casting choice instead. And our main lady, Léa Seydoux naturally pulls off as being Bond's female counterpart, beautiful and relatively good with fights, yet her chemistry with Craig was tepid, somewhat diluting the intentions of the unmemorable final act.
In a nutshell, Spectre is the textbook example of style over substance. Albeit beautifully shot with its meticulous sets, everything else seems stuck in second gear, and it just dives short of the high-mark from previous Daniel Craig's Bond, whose disregard of the franchise's established format was the reason of its success in the modern spy genre. And as great as some of Spectre's moments are, perhaps we need a break from the Bond franchise for now.
Spectre opens in theatres November 5th.
Directed by: Sam Mendes
Genre: Action, Adventure, Thriller
Running time: 148 minutes
Rating: 2.5/5
Stay updated and social with Popspoken: Twitter | Instagram | Facebook